The Bible is the word of God and has so many great ways to study it. Studying the Bible by topic or subject is one of those ways. At What Christians Want To Know we strive to encourage others to read the Bible and our list of articles about Bible verses on different topics is growing. To help to have one place to find these on this website, I have created this post. Please bookmark this and you can come back to it while looking for a particular topical verse or scripture. As we write about more Bible topics and subjects we will add a link to them on this article. If you have a topic that is not listed below, please add the topic to the comments and we will do the best we can to come up with a comprehensive list of Bible verses on that topic. As is always the case, we would recommend that you open your Bible and look at the context that each of the scripture quotes come from for a better understanding of the topic.
So What Does The Bible Say About the Bible?
Hebrews 4:12 For the word of God is living and active, sharper than any two-edged sword, piercing to the division of soul and of spirit, of joints and of marrow, and discerning the thoughts and intentions of the heart.
2 Timothy 3:16-17 All Scripture is breathed out by God and profitable for teaching, for reproof, for correction, and for training in righteousness, that the man of God may be competent, equipped for every good work.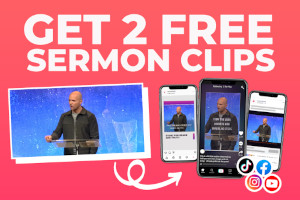 John 10:35  If he called them gods to whom the word of God came—and Scripture cannot be broken—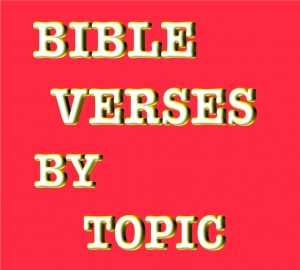 Bible Verses By Topic

A   B   C   D   E    F   G   H   I    J   K    L   M
N   O   P   Q   R   S   T   U   V   W  X   Y   Z

-A-
Animals, Loving and Caring for
Attacks, Overcoming from the Enemy
-B-
-C-
-D-
-E-
Eating Disorders, Struggling with
-F-
-G-
-H-
-I-
Infertility, Struggling with, Help For
-J-
-K-
-L-
-M-
-N-
-O-
-P-
Photos   (In)
-Q-
-R-
-S-
Share with Difficult Unbeliever, KJV
Smoking, Encouragement Help Quit
-T-
-U-
-V-
-W-
-X-
-Y-
-Z-
A   B   C   D   E    F   G   H   I    J   K    L   M
N   O   P   Q   R   S   T   U   V   W  X   Y   Z
Top of List
Did You Find What You Were Looking For?
Do you have additional Bible Verses by topic or subject that you were looking for that were not listed here? Let us know in the comments.
Resources:
The Holy Bible, King James Version
The Holy Bible, English Standard Version
"Scripture quotations are from The Holy Bible, English Standard Version® (ESV®), copyright © 2001 by Crossway, a publishing ministry of Good News Publishers. Used by permission. All rights reserved."
www.youtube.com– "Word of God Speak" by Mercy Me