Here are my top seven Bible verses about dealing with frustrations in life.
John 16:33 "I have said these things to you, that in me you may have peace. In the world you will have tribulation. But take heart; I have overcome the world."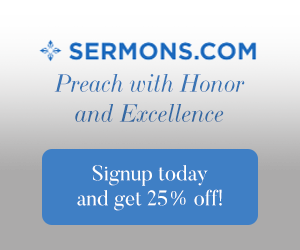 I cannot find too many believers who have not expressed frustration in life but the difference between believers and those who profess faith in Christ is that they can have the peace of God.   We cannot have the peace of God until we are first at peace with God but "since we have been justified by faith, we have peace with God through our Lord Jesus Christ" (Rom 5:1).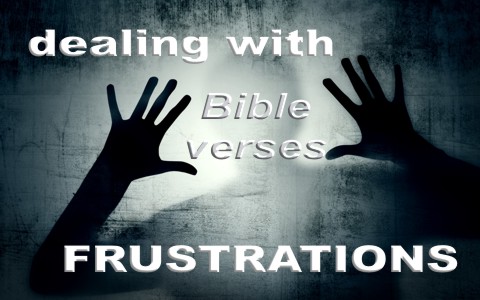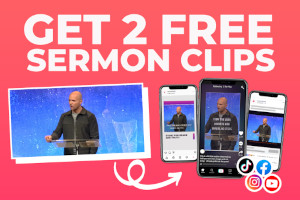 Galatians 6:9 "And let us not grow weary of doing good, for in due season we will reap, if we do not give up."
One man once asked D.L. Moody, who worked tirelessly day and night for God, if he was tired of the work to which Moody replied, "I'm tired in the work but I'm not tired of the work" acknowledging that laboring for the Lord is tiring but he never tired of doing work for the Lord.  There is a difference and D.L. Moody marked it well.
Isaiah 41:10 "Fear not, for I am with you; be not dismayed, for I am your God; I will strengthen you, I will help you, I will uphold you with my righteous right hand."
Fear is to courage what water is to fire.  Fear can dampen or extinguish any good we might want to do and freezes us in its tracks. In some ways, fear is the opposite of trust so Isaiah writes that we have  no need to be dismayed because God "will strengthen you" and more than that, He "will help you" and sustain you by upholding "you with [His] righteous right hand." The right hand refers to a place of authority and strength so since God is for us, we have no need to fear because "If God is for us, who can be against us" (Rom 8:31).
Joshua 1:9 "Have I not commanded you? Be strong and courageous. Do not be frightened, and do not be dismayed, for the Lord your God is with you wherever you go."
God was reminding Joshua and all of Israel, just after Moses' passing, to be courageous and strong and not have any fear or be in dismay about what anyone can do to you.  Why?  It was because "your God is with you wherever you go." If The LORD is on [your] side; [you need] not fear. What can man do to [you]" (Psalm 118:6). Fear and faith are like oil and water.  They don't mix very well.
1 Peter 5:6-7 "Humble yourselves, therefore, under the mighty hand of God so that at the proper time he may exalt you, casting all your anxieties on him, because he cares for you."
God is resistant to the proud of heart and will extend His grace only to those who are humble before Him (James 4:6).  Why should we not be humble before God?  God is supreme over all things and so we should be eager to submit ourselves "under the mighty hand of God" so that when the day comes ("at the proper time") He will exalt us. The condition is if we humble ourselves, we cast all of our anxieties and frustrations on Him, because the fact is He cares for us.
Proverbs 3:6 "In all your ways acknowledge him, and he will make straight your paths."
Only God can make the crooked paths straight. It takes the supernatural power of God to make straight that which is crooked but we must do this first; acknowledge God in all of our ways. That means giving God the glory for all we are able to do because He deserves all glory and credit for what we do. It is He Who can make the path safer by straightening it out for us.
Matthew 11:28-29 "Come to me, all who labor and are heavy laden, and I will give you rest. Take my yoke upon you, and learn from me, for I am gentle and lowly in heart, and you will find rest for your souls."
What a heavy load we try to carry around by ourselves. I know that I do but the fact is we were never meant to carry such loads.  Jesus tells all who labor and become weighted down by the frustrations of life to come to Him. Only He can give us rest by taking the load off of our shoulders and placing it on His shoulders (yoke).  A yoke is designed to spread out the weight so that one animal won't have to carry the entire load.  We can learn from Him because He is gentle and lowly in heart and desires for us to find our rest in Him.  When you're overloaded by the cares of the world, come to Jesus and give it all to Him.
Conclusion
The Bible tells us that "The Lord will fight for you, and you have only to be silent" (Ex 14:14) but warns us "The Lord will send on you curses, confusion, and frustration in all that you undertake to do, until you are destroyed and perish quickly on account of the evil of your deeds, because you have forsaken me" (Deut 28:20).  God "frustrates the devices of the crafty, so that their hands achieve no success" (Job 5:12) and He "brings the counsel of the nations to nothing; he frustrates the plans of the peoples" (Psalm 33:10) and "frustrates the signs of liars and makes fools of diviners, who turns wise men back and makes their knowledge foolish" (Isaiah 44:25).  Take it all before God and place it in His mighty hands.
Take a look at this related post: What Does the Bible Say About Anxiety?
Resource – Scripture quotations are from The Holy Bible, English Standard Version® (ESV®), copyright © 2001 by Crossway, a publishing ministry of Good News Publishers. Used by permission. All rights reserved.