The very first verse in the Bible sets the stage for the rest of the story.  "In the beginning, God created the heavens and the earth."  (Genesis 1:1) This verse is so packed with thoughts and implications that set up the rest of the story that we know as the Bible.  This verse is very clear that the act of creation was an intentional act performed by God.  This verse also shows that God always existed and was before creation.  That thought alone is hard for our finite minds to really think through.  How could something always be?  Each of us had a beginning point and it is marvelous to think on the fact that God has always existed.  Creation is a wonderful thing to think about as we think about the Creator God.  Creation is all around us every day.  From new grass or flowers that just seem to pop up in the spring to the constant baby births that many seem to take for granted.  God is a Creator God and that alone should give us reason to give Him thanks.  The passages below are not an exhaustive display of the Scripture passages that show God as Creator but these passages are some favorites of mine and I hope you prayerfully meditate on these texts today.

Hebrews 11:3 "By faith we understand that the universe was created by the word of God, so that what is seen was not made out of things that are visible."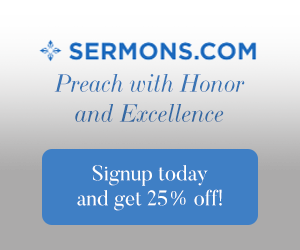 Bible Verses that Show God as Creator
Genesis 1:1  In the beginning, God created the heavens and the earth.
Genesis 1:26  Then God said,  "Let us make man in our image, after our likeness. And  let them have dominion over the fish of the sea and over the birds of the heavens and over the livestock and over all the earth and over every creeping thing that creeps on the earth."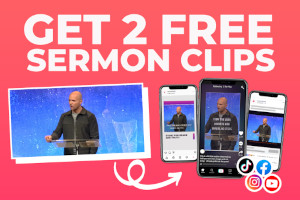 Isaiah 37:16 O LORD of hosts, God of Israel, enthroned above the cherubim, you are the God, you alone, of all the kingdoms of the earth; you have made heaven and earth.
Jeremiah 32:17 Ah, Lord GOD! It is you who have made the heavens and the earth by your great power and by your outstretched arm!  Nothing is too hard for you.
Matthew 19:4-6  He answered, "Have you not read that he who created them from the beginning made them male and female", and said, 'Therefore a man shall leave his father and his mother and hold fast to his wife, and the two shall become one flesh? So they are no longer two but one flesh.  What therefore God has joined together, let not man separate."
John 1:1-3 "In the beginning was the Word, and the Word was with God, and the Word was God. He was in the beginning with God. All things were made through him, and without him was not any thing made that was made."
Colossians 1:16 For by him all things were created,  in heaven and on earth, visible and invisible, whether  thrones or  dominions or rulers or authorities—all things were created  through him and for him.
Bible Quotes That Show Evidences of God as Creator
Isaiah 40:26  Lift up your eyes on high and see: who created these?  He who brings out their host by number, calling them all by name, by the greatness of his might, and because he is strong in power not one is missing.
Jeremiah 10:12  It is he who made the earth by his power,  who established the world by his wisdom, and by his understanding stretched out the heavens.
Romans 1:20 For his invisible attributes, namely, his eternal power and divine nature, have been clearly perceived, ever since the creation of the world, in the things that have been made. So they are without excuse.
Romans 8:19-22 For the creation waits with eager longing for the revealing of the sons of God. For the creation was subjected to futility, not willingly, but  because of him who subjected it, in hope that  the creation itself will be set free from its bondage to corruption and obtain the freedom of the glory of the children of God.  For we know that the whole creation has been groaning together in the pains of childbirth until now.
1 Timothy 4:4 For everything created by God is good, and nothing is to be rejected if it is received with thanksgiving
Bible Verses That Show God Before Creation
Psalms 90:1-3 Lord, you have been our dwelling place in all generations.  Before the mountains were brought forth, or ever you had formed the earth and the world, from everlasting to everlasting you are God. You return man to dust and say,  "Return, O children of man!"
2 Peter 3:5 For they deliberately overlook this fact, that the heavens existed long ago, and the earth was formed out of water and through water by the word of God,
Revelation 4:11  "Worthy are you, our Lord and God, to receive glory and honor and power, for you created all things, and by your will they existed and were created."
This morning as I write this article I look outside my window and again enjoy creation.  Even in the dead of winter and with temperatures around 20 degrees, it is marvelous to see the flowers that remained on some of the bushes around the church.  And the evergreen trees that line our property have remained a beautiful green and glisten in the morning sun.  Amazing!  Today I pray that you too will be encouraged to worship the one and only true Creator God.  Enjoy Him and His beautiful creation.  Soak in every moment and draw close to God today.
Ever wonder why God created us? See what Pastor Jack Wellman wrote about that:
Resources – The Holy Bible, English Standard Version "Scripture quotations are from The Holy Bible, English Standard Version® (ESV®), copyright © 2001 by Crossway, a publishing ministry of Good News Publishers. Used by permission. All rights reserved." YouTube "Redeemer" by Nicole C. Mullen