When God created the earth it was a perfect place. Then he created humans and put them in a perfect garden with everything they needed to be happy and healthy. He gave them one command: Don't eat from that tree in the middle of the garden. Then the man and woman decided to do exactly what God told them not to do: eat from that tree. From that time humans have been suffering from the effects of sin. One of those effects is bad health. The good news is that God not only allows us to get sick, He also left us reminders of how faithful He is to heal in His time, when He wills. I am thankful that we can count on the Great Physician to heal us when we are sick. Take a look at these twelve Scriptures for healing.
Jesus Promises Healing
Jesus told His disciples that He will do as they ask. He reminds them that their Father in Heaven cares for them just as our earthly father cares for us.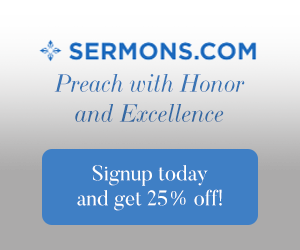 Matthew 7:7-11 "Ask, and it will be given to you; seek, and you will find; knock, and it will be opened to you. For everyone who asks receives, and the one who seeks finds, and to the one who knocks it will be opened. Or which one of you, if his son asks him for bread, will give him a stone? Or if he asks for a fish, will give him a serpent? If you then, who are evil, know how to give good gifts to your children, how much more will your Father who is in heaven give good things to those who ask him!"

Jesus warns that unforgiveness in a man's heart will hinder the prayer for healing.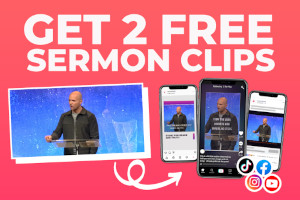 Mark 11:23-26 "Truly, I say to you, whoever says to this mountain, 'Be taken up and thrown into the sea,' and does not doubt in his heart, but believes that what he says will come to pass, it will be done for him. Therefore I tell you, whatever you ask in prayer, believe that you have received it, and it will be yours. And whenever you stand praying, forgive, if you have anything against anyone, so that your Father also who is in heaven may forgive you your trespasses."

Jesus reminds his disciples that the gift of healing was given to the Apostles as a sign to the unbeliever. Our prayers for healing will show unbelievers that our God is the Healer even today.
Mark 16:18 "And these signs will accompany those who believe: in my name they will cast out demons; they will speak in new tongues; they will pick up serpents with their hands; and if they drink any deadly poison, it will not hurt them; they will lay their hands on the sick, and they will recover."

Jesus promises that when we maintain our relationship with Him and we remember that He is the One who heals, He will do it.

John 15:7 "If you abide in me, and my words abide in you, ask whatever you wish, and it will be done for you."
Models for How to Pray
Jesus was speaking in His Sermon on the Mount when He gave some guidelines for how we should pray. Here is what He said to the disciples just before He taught then the Lord's Prayer:
Matthew 6:5-8 "And when you pray, you must not be like the hypocrites. For they love to stand and pray in the synagogues and at the street corners, that they may be seen by others. Truly, I say to you, they have received their reward. But when you pray, go into your room and shut the door and pray to your Father who is in secret. And your Father who sees in secret will reward you.  And when you pray, do not heap up empty phrases as the Gentiles do, for they think that they will be heard for their many words. Do not be like them, for your Father knows what you need before you ask him."
James was writing to the twelve Jewish tribes that were scattered throughout the land. He was encouraging them to pray for one another. This is a good example of how the Church can pray for healing in a corporate way.
James 5:14-15 Is anyone among you sick? Let him call for the elders of the church, and let them pray over him, anointing him with oil in the name of the Lord. And the prayer of faith will save the one who is sick, and the Lord will raise him up. And if he has committed sins, he will be forgiven. The prayer of a righteous person has great power as it is working.

Examples of People Who Were Healed

:

Matthew 9:20-22 And behold, a woman who had suffered from a discharge of blood for twelve years came up behind him and touched the fringe of his garment, for she said to herself, "If I only touch his garment, I will be made well." Jesus turned, and seeing her he said, "Take heart, daughter; your faith has made you well." And instantly the woman was made well.


Mark 2:8-12 And immediately Jesus, perceiving in his spirit that they thus questioned within themselves, said to them, "Why do you question these things in your hearts? Which is easier, to say to the paralytic, 'Your sins are forgiven,' or to say, 'Rise, take up your bed and walk'? But that you may know that the Son of Man has authority on earth to forgive sins"—he said to the paralytic— "I say to you, rise, pick up your bed, and go home." And he rose and immediately picked up his bed and went out before them all, so that they were all amazed and glorified God, saying, "We never saw anything like this!"


Luke 17:11-19 On the way to Jerusalem he was passing along between Samaria and Galilee. And as he entered a village, he was met by ten lepers, who stood at a distance and lifted up their voices, saying, "Jesus, Master, have mercy on us." When he saw them he said to them, "Go and show yourselves to the priests." And as they went they were cleansed. Then one of them, when he saw that he was healed, turned back, praising God with a loud voice; and he fell on his face at Jesus' feet, giving him thanks. Now he was a Samaritan. Then Jesus answered, "Were not ten cleansed? Where are the nine? Was no one found to return and give praise to God except this foreigner?" And he said to him, "Rise and go your way; your faith has made you well."


John 9:1-7 As he passed by, he saw a man blind from birth. And his disciples asked him, "Rabbi, who sinned, this man or his parents, that he was born blind?" Jesus answered, "It was not that this man sinned, or his parents, but that the works of God might be displayed in him. We must work the works of him who sent me while it is day; night is coming, when no one can work. As long as I am in the world, I am the light of the world." Having said these things, he spit on the ground and made mud with the saliva. Then he anointed the man's eyes with the mud and said to him, "Go, wash in the pool of Siloam" (which means Sent). So he went and washed and came back seeing.

Acts 9:40-42 But Peter put them all outside, and knelt down and prayed; and turning to the body he said, "Tabitha, arise." And she opened her eyes, and when she saw Peter she sat up. And he gave her his hand and raised her up. Then calling the saints and widows, he presented her alive. And it became known throughout all Joppa, and many believed in the Lord.

Acts 14:8-10 Now at Lystra there was a man sitting who could not use his feet. He was crippled from birth and had never walked. He listened to Paul speaking. And Paul, looking intently at him and seeing that he had faith to be made well, said in a loud voice, "Stand upright on your feet." And he sprang up and began walking.
Can You Share?
The Bible is so full of healing Scriptures. Please share yours in the comments below. Also, don't forget the listen the the video in the upper right of this page, Michael W. Smith sings Healing Rain.
Resources: The Holy Bible, English Standard Version. "Scripture quotations are from The Holy Bible, English Standard Version® (ESV®), copyright © 2001 by Crossway, a publishing ministry of Good News Publishers. Used by permission. All rights reserved." Youtube.com "Healing Rain" by Michael W. Smith