The high school years are some of the most difficult and molding times in a person's life. These kids may never hear the gospel again after they head off to college. They may fall into temptation and learn to love all of the fleshly pleasures of this earth. Satan is very good at deception and he makes sex, drugs, alcohol and other sins look very enticing. Without a solid foundation in the Word of God, many of our teenagers will walk out graduation day of high school and never look back. Here are 20 Bible verses that are great for high school students to memorize.
Wisdom
Proverbs 1:7 – "The fear of the Lord is the beginning of knowledge; fools despise wisdom and instruction."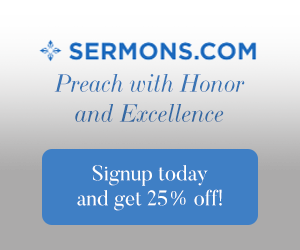 Proverbs 1:33 – "But whoever listens to me (wisdom) will dwell secure and will be at ease, without, dread of disaster."
Proverbs 2:6 – "For the Lord gives wisdom; from His mouth come knowledge and understanding."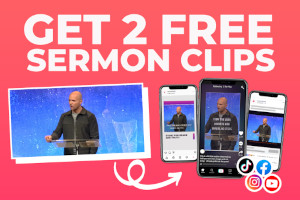 James 1:5-6 – "If any of you lacks wisdom, let him ask God, who gives generously to all without reproach, and it will be given him.  But let him ask in faith, with no doubting, for the one who doubts is like a wave of the sea that is driven and tossed by the wind."
Love
John 15:13 – "Greater love has no one than this, that someone lay down his life for his friends."
Romans 5:8 – "But God shows His love for us in that while we were still sinners, Christ died for us."
1 Corinthians 13:4-6 – "Love is patient and kind; love does not envy or boast; it is not arrogant or rude.  It does not insist on having its own way; it is not irritable or resentful; it does not rejoice at wrongdoing, but rejoices with the truth."
1 John 4:7-8 – "Beloved, let us love one another, for love is from God, and whoever loves has been born of God and knows God.  Anyone who does not love does not know God, because God is love."
Serving
1 Samuel 12:24 – "Only fear the Lord and serve Him faithfully with all your heart.  For consider what great things He has done for you."
Mark 10:44-45 – "And whoever would be first among you must be slave of all.  For even the Son of Man came not to be served but to serve, and to give His life as a ransom for many."
John 12:26 – "If anyone serves Me, he must follow Me; and where I am, there will My servant be also. If anyone serves Me, the Father will honor him."
1 Corinthians 9:19 – "For though I am free from all, I have made myself a servant to all, that I might win more of them."
Strength
1 Chronicles 16:11 – "Seek the Lord and His strength; seek His presence continually!"
Psalm 46:1 – "God is our refuge and strength, a very present help in trouble."
Proverbs 24:5 – "A wise man is full of strength, and a man of knowledge enhances his might."
Philippians 4:13 – "I can do all things through Him who strengthens me."
Hard Times
Psalm 34:7 – "The angel of the Lord encamps around those who fear Him, and delivers them."
Psalm 9:9-10 – "The Lord is a stronghold for the oppressed, a stronghold in times of trouble.  And those who know Your Name put their trust in You, for You, O Lord, have not forsaken those who seek You."
Romans 8:18 – "For I consider that the sufferings of this present time are not worth comparing with the glory that is to be revealed to us."
2 Corinthians 4:17 – "For this light momentary affliction is preparing for us an eternal weight of glory beyond all comparison."
James 1:2-4 – "Count it all joy, my brothers, when you meet trials of various kinds, for you know that the testing of your faith produces steadfastness. And let steadfastness have its full effect, that you may be perfect and complete, lacking in nothing."
Combating The Enemy
Romans 16:20 – "The God of peace will soon crush Satan under your feet.  The grace of our Lord Jesus Christ be with you."
Ephesians 6:10-11 – "Finally, be strong in the Lord and in the strength of His might.  Put on the whole armor of God, that you may be able to stand against the schemes of the devil."
James 4:7 – "Submit yourselves therefore to God.  Resist the devil and he will flee from you."
1 Peter 5:8-10 – "Be sober-minded; be watchful.  Your adversary the devil prowls around like a roaring lion, seeking someone to devour.  Resist him, firm in your faith, knowing that the same kinds of suffering are being experienced by your brotherhood throughout the world.  And after you have suffered a little while, the God of all grace, who has called you to His eternal glory in Christ, will Himself restore, confirm, strengthen, and establish you."
Conclusion
If you have high school age kids at home, encourage them to memorize scripture.  If you teach or lead a group of high school students, I encourage you to do the same.  Memorizing scripture is our weapon against the devil as Christ showed us when Satan tempted Him in the wilderness.  If you are a high school student, don't be deceived!  Life is very short and you may not have another day here.  If you haven't accepted Christ as your Lord and Savior, please consider following Him today.  God bless you all as you continue to live a life worthy of the calling!
Related reading: 10 Tips for Memorizing Bible Verses
Resource – "Scripture quotations are from The Holy Bible, English Standard Version® (ESV®), copyright © 2001 by Crossway, a publishing ministry of Good News Publishers. Used by permission. All rights reserved."