"It ain't those parts of the Bible that I can't understand that bother me, it is the parts that I do understand." ~ Mark Twain
There are around 31,000 verses in the Bible. Christians are often known for a doctrine of faith that all of Scripture is the God-breathed and inspired Word of God.  However, today many followers of Christianity seem all too ready to dismiss or explain away Bible verses that they don't particularly like or do not line up with their own personal theology.
Cutting out or ignoring verses of the Word of God is not something new or unique to this present generation. I am often reminded of the Mark Twain quote listed above whenever I teach or preach from God's word. Twain seems to be making the point that although there are hard and difficult to understand teaching in the Scriptures, the ones that are very clear and concise are the ones we often seem to "neglect" (or disobey). Far too often, we understand exactly what God's word teaches but, in my opinion, just choose to ignore its meaning or implication for our lives. We have selective obedience in some areas. This short list of overlooked Bible verses is probably just the tip of the iceberg so to speak.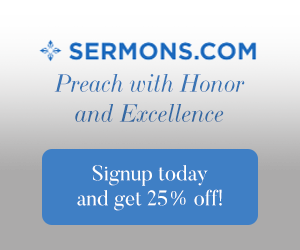 1. Matthew 16:18: "And I tell you, you are Peter, and on this rock I will build my church, and the gates of hell shall not prevail against it."
The 1st verse describes how Christ built one Church. Matthew 16:18: "…I will build My church; and the gates of hell shall not prevail against it." Jesus is speaking here in very vivid and bold language. He is emphatically stating that the church would never disappear. In fact, Jesus promised to build His Church—singular! Jesus does NOT say, "I will build my churches." One has to wonder what Jesus would say about the mess of confusion and often infighting that is seen within not only different denominations but also within the individual church. Many Christ-followers do not seem to agree on anything.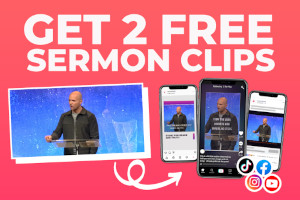 But our job as followers of Jesus is to build His church. We need to be all pulling in the same direction. This seems impossible if you have been part of any church for any period of time. The church is divided over many different things in areas such as theology, liturgy, ordinance practices, end times beliefs, the speaking in tongues and so on.
Just think about this… Jesus built His Church to carry out His plans for the world. The more united and in agreement we are, the more appealing the message of Christ will be to a lost and dying world.
2. Matthew 7:1:"Judge not, that you be not judged."
Here is perhaps the leader of verses that are overlooked or simply ignored: "Judge not, that ye be not judged" (Matthew 7:1) and "Judge not, and ye shall not be judged, condemn not and ye shall not be condemned: forgive, and ye shall be forgiven" (Luke 6:37). I believe that Satan likes to get us thinking in terms of comparing our life (both good things and bad) with other people and this often goes down the slope towards judging. Maybe we compare our car, house, or even our smart phone with someone else and feel like we should have what they have. Maybe your education level is higher than your neighbors but he seems to make more money. Or the person at work with less time on the job gets the promotion that you probably should deserve (at least in your eyes). When we compare we often start to judge that person. We seem to take the role of God and decide in our minds who should get the promotion and who should have the nice car/house etc. The whole world is chalk full of judges, juries, voters, employers, teachers, etc. which are all constantly judging others. Even in today's politically correct society there seems to be a verbal proclamation of tolerance for all people unless that viewpoint disagrees with mine. Then there is wrath and vengeances and judgment. I think this area is hard for all of us if we are honest with ourselves.
3. James 5:16 "Therefore, confess your sins to one another and pray for one another, that you may be healed. The prayer of a righteous person has great power as it is working."
Another area that I think Christians fall short or neglect is in the words of James 5:16 when he says, "Confess your sins to one another." I have been a Christ-follower for around 40 years and have been part of the church for my entire life (including being a pastor for 8 years) and have seldom seen this verse put in practice by Christians. There have been times within a small group setting and also within one on one mentoring relationships that I have witnessed and practiced this personally but I can tell you that it is not the normal practice for most believers. I think most strands of evangelical faith will fall short in this area.
I wonder why this is the case? Are we, as Christians, so guarded in our lives that we try to live our faith alone in isolation? That seems to be one of the schemes of the Devil to make us feel all-alone in our sin and shame. I think there are probably many reasons for this but I think I personally need to heed this Scripture verse and to obey what it says. How about you???
4. Philippians 2:3 "Do nothing from selfish ambition or conceit, but in humility count others more significant than yourselves."
Another overlooked or ignored area for many people is in the area of pride and humility. Society seems to tell us that we need to embrace and promote ourselves. Think about the undeniable upswing of the "selfie." Most of us would not even know what a selfie was a few years ago and now it has become part of culture. These are self-portraits that are typically taken with handheld devices like a cell phone or tablet and then shared with social media. If you are on social media, you probably have done this at some point. I recently did it myself while holding my 2-year-old son as we made funny faces. Of course, I thought it 'necessary' to share it with my friends on facebook.
Don't get me wrong. There is nothing that is sinful about having some fun with pictures but I think the huge increase in this type of picture is symbolic of the mindset of our culture. We want to promote me, myself, and I as the old saying goes. We feel we must stand up for ourselves or we won't get ahead…we won't get recognized. Maybe this mindset even happens in the church at times with the politics that often goes on. The Bible paints a completely different picture. Like Philippians says, "in humility count others more significant than yourselves." Wow!!! That is a hard one isn't it? We may try to love others but to "count them as more significant." Many of us have a difficult time with that one. Do you agree? I would love to hear your comments on this one.
5. Matthew 28:18-19 And Jesus came and said to them, "All authority in heaven and on earth has been given to me.  Go therefore and make disciples of all nations, baptizing them in the name of the Father and of the Son and of the Holy Spirit, 20 teaching them to observe all that I have commanded you. And behold, I am with you always, to the end of the age."
Do you have the gift of evangelism? Many would respond to this question that they do not have this gift and often they are right. However, we all are called to "go and make disciples." None of us are off the hook on this one. When Jesus gave this Great Commission proclamation He did not leave any of us out. He didn't say, "If you have the gift of evangelism, go and make disciples." Now it is true that Jesus was speaking to the 11 disciples (as Judas was no longer in the picture and this was before the addition of Mathias) but this commission is clearly for all followers of Christ. As a pastor I often have people ask me to come and speak to a loved one about Jesus while they are in the hospital or when going through a hard time in life. I always willingly accept this invitation to proclaim the gospel message but many times these are strong people of great faith and they have a hard time talking about Jesus to their family member. I think too many times we resist the fact that we are all to live for Jesus and to tell others about Him. This life is like a vapor or "mist" as the book of Ecclesiastes talks about it. Even if we live a 'long time' still this life is just a blip on the radar screen compared to eternity.
Followers of Jesus of course want all to spend that eternity with Jesus but still sometimes this verse, and others like it, get overlooked or maybe we think that this verse is for someone else. I know that it is hard to share our faith as we wonder if we will get rejected, ridiculed or shunned in some way but God calls us to do it.
Final Thoughts
Composing this short (and certainly incomplete) list was a humbling experience. Admittedly, the 5 overlooked that I choose have probably come out of my own shortcomings and sin and may be far different than the ones in your life. I would love to hear comments on any of these chosen and also for others that you feel should be on the list.
More Bible verses: 20 of My Favorite Bible Verses
Resource – New International Version Bible, The Holy Bible, New International Version®, NIV® Copyright© 1973, 1978, 1984, 2011 by Biblca, Inc.™ Used by permission. All rights reserved worldwide.