There is good news in the Bible for couples. My definition of couples would be a man and woman spending time together with the intention of being married as well as those that are already husband and wife. God has a design for couples, He tells us how to treat one another, encourages us to work together and grants blessings for couples. I hope these twenty Bible verses about couples will energize your relationship as you revisit God's Word on this topic.
God's Design & Plan for Couples
Genesis 1:26-28 Then God said, "Let us make man in our image, after our likeness. And let them have dominion over the fish of the sea and over the birds of the heavens and over the livestock and over all the earth and over every creeping thing that creeps on the earth." So God created man in his own image, in the image of God he created him; male and female he created them. And God blessed them. And God said to them, "Be fruitful and multiply and fill the earth and subdue it and have dominion over the fish of the sea and over the birds of the heavens and over every living thing that moves on the earth."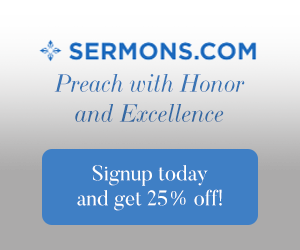 Genesis 2:18 Then the LORD God said, "It is not good that the man should be alone; I will make him a helper fit for him."
Deuteronomy 24:5 "When a man is newly married, he shall not go out with the army or be liable for any other public duty. He shall be free at home one year to be happy with his wife whom he has taken…"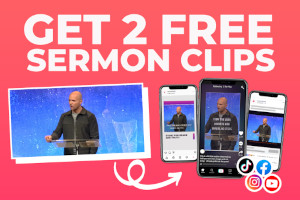 Ephesians 5:31-32 "Therefore a man shall leave his father and mother and hold fast to his wife, and the two shall become one flesh." This mystery is profound, and I am saying that it refers to Christ and the church.
Treat Each Other Properly
Proverbs 24:29 Do not say, "I will do to him as he has done to me; I will pay the man back for what he has done."
Malachi 2:14-15 But you say, "Why does he not?" Because the LORD was witness between you and the wife of your youth, to whom you have been faithless, though she is your companion and your wife by covenant. Did he not make them one, with a portion of the Spirit in their union? And what was the one Godseeking? Godly offspring. So guard yourselves in your spirit, and let none of you be faithless to the wife of your youth. 
Romans 12:17 Repay no one evil for evil, but give thought to do what is honorable in the sight of all.
Colossians 3:12-14 Put on then, as God's chosen ones, holy and beloved, compassionate hearts, kindness, humility, meekness, and patience, bearing with one another and, if one has a complaint against another, forgiving each other; as the Lord has forgiven you, so you also must forgive. And above all these put on love, which binds everything together in perfect harmony.
Ephesians 4:1-3 I therefore, a prisoner for the Lord, urge you to walk in a manner worthy of the calling to which you have been called, with all humility and gentleness, with patience, bearing with one another in love,eager to maintain the unity of the Spirit in the bond of peace.
Ephesians 4:31-32 Let all bitterness and wrath and anger and clamor and slander be put away from you, along with all malice. Be kind to one another, tenderhearted, forgiving one another, as God in Christ forgave you.
Work at Togetherness 
Matthew 19:5-6 " … 'Therefore a man shall leave his father and his mother and hold fast to his wife, and the two shall become one flesh'? So they are no longer two but one flesh. What therefore God has joined together, let not man separate."
Mark 10:9 "…What therefore God has joined together, let not man separate."
Philippians 2:2 complete my joy by being of the same mind, having the same love, being in full accord and of one mind.
Love, Honor and Understanding 
Philippians 1:9-10 And it is my prayer that your love may abound more and more, with knowledge and all discernment,so that you may approve what is excellent, and so be pure and blameless for the day of Christ
Hebrews 13:4 Let marriage be held in honor among all, and let the marriage bed be undefiled, for God will judge the sexually immoral and adulterous.
1 Peter 1:22 Having purified your souls by your obedience to the truth for a sincere brotherly love, love one another earnestly from a pure heart
1 Peter 3:7 Likewise, husbands, live with your wives in an understanding way, showing honor to the woman as the weaker vessel, since they are heirs with you of the grace of life, so that your prayers may not be hindered.
Blessings for Couples
Proverbs 19:14 House and wealth are inherited from fathers, but a prudent wife is from the LORD. 
Ecclesiastes 4:11-12 Again, if two lie together, they keep warm, but how can one keep warm alone? And though a man might prevail against one who is alone, two will withstand him—a threefold cord is not quickly broken
Ecclesiastes 9:9 Enjoy life with the wife whom you love, all the days of your vain life that he has given you under the sun, because that is your portion in life and in your toil at which you toil under the sun. 
Others?
What other verses can you find for couples in the Bible?  List them down in the comments.  Also, be sure to view the video of the song "When God Made You" up in the upper right of this page.  You will be blessed, I promise!
Sources:
The Holy Bible, English Standard Version
"Scripture quotations are from The Holy Bible, English Standard Version® (ESV®), copyright © 2001 by Crossway, a publishing ministry of Good News Publishers. Used by permission. All rights reserved."
YouTube "When God Made You" Eddie Carswell and Natalie Grant