Sometimes we want to share some good words with someone. When we realize what Jesus did for us all those years ago at Calvary, we cannot help but want to share it with everyone. We want everyone to have what we have! We know that the Bible has so many great verses to share, but sometimes we just cannot remember exactly what to quote. Here I list some of the best Bible verses to share with others. Take one of them this week and memorize it. Next week memorize the next, and so on. Before you know it you will have the best Bible verses to share with others in your heart.
◊ ◊ ◊ ◊ ◊ ◊ ◊ ◊ ◊ ◊ ◊ ◊ ◊ ◊ ◊ ◊ ◊ ◊ ◊ ◊ ◊ ◊ ◊ ◊ ◊ ◊ ◊ ◊ ◊ ◊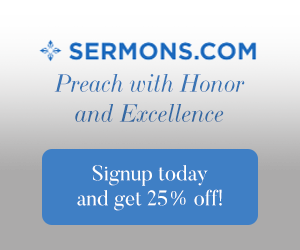 Featured Verse
Romans 8:38-39 For I am sure that neither death nor life, nor angels nor rulers, nor things present nor things to come, nor powers, nor height nor depth, nor anything else in all creation, will be able to separate us from the love of God in Christ Jesus our Lord.

 ◊ ◊ ◊ ◊ ◊ ◊ ◊ ◊ ◊ ◊ ◊ ◊ ◊ ◊ ◊ ◊ ◊ ◊ ◊ ◊ ◊ ◊ ◊ ◊ ◊ ◊ ◊ ◊ ◊ ◊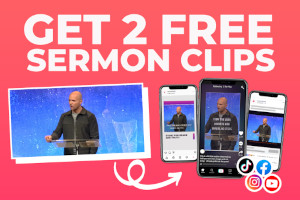 God Loves Everyone
John 3:16 For God so loved the world, that he gave his only Son, that whoever believes in him should not perish but have eternal life. 
We All Sin 
Romans 3:23 for all have sinned and fall short of the glory of God 
1 John 1:8 If we say we have no sin, we deceive ourselves, and the truth is not in us.
There is a Penalty for Sin
James 1:15 Then desire when it has conceived gives birth to sin, and sin when it is fully grown brings forth death.
Nothing We Do Can Pay Sin's Penalty 
Proverbs 14:12 There is a way that seems right to a man, but its end is the way to death.
God is Merciful, Full of Grace and Love 
Luke 19:10 For the Son of Man came to seek and to save the lost
 Romans 5:8 but God shows his love for us in that while we were still sinners, Christ died for us.
Remedy: Jesus Plus Nothing
John 14:6 Jesus said to him, "I am the way, and the truth, and the life. No one comes to the Father except through me."
The Promise and the Power 
Ephesians 1:12-14 so that we who were the first to hope in Christ might be to the praise of his glory. In him you also, when you heard the word of truth, the gospel of your salvation, and believed in him, were sealed with the promised Holy Spirit, who is the guarantee of our inheritance until we acquire possession of it, to the praise of his glory.
2 Timothy 1:7 for God gave us a spirit not of fear but of power and love and self-control.
We Can Know That We Have Eternal Life 
I Peter 1:3-4 Blessed be the God and Father of our Lord Jesus Christ! According to his great mercy, he has caused us to be born again to a living hope through the resurrection of Jesus Christ from the dead, to an inheritance that is imperishable, undefiled, and unfading, kept in heaven for you
1 John 5:13 I write these things to you who believe in the name of the Son of God that you may know that you have eternal life. 
What is Your Favorite?
Do you have a favorite Bible verse that you like to share with others? Please share it in the comments below, we love to hear from our readers.
Sources:
The Holy Bible, English Standard Version
"Scripture quotations are from The Holy Bible, English Standard Version® (ESV®), copyright © 2001 by Crossway, a publishing ministry of Good News Publishers. Used by permission. All rights reserved."
Youtube.com "How Can I Keep From Singing" by Chris Tomlin