The definition of the word confidence according to Webster's dictionary is "faith or belief that one will act in a right, proper, or effective way."  That definition shows the importance of confidence in the life of a follower of Jesus Christ.  People that know the Lord should live differently than the rest of the world.  The Bible speaks of this throughout the pages of God's word.  This started all the way back in the Old Testament when the Israelites were told to act in a way different than the rest of the cultures at that time.  They were to have this type of confidence in the Lord and to act and live in an effective way to use the words of the definition above.  This confidence can be misplaced and many times people influenced by sin will have confidence in themselves that surfaces in pride and arrogance.  This is not what the Bible is saying.  We are not to have confidence in anything apart from the Lord God.  I have picked some verses that I believe show where our confidence ought to be.
Consider the following verses…
Verses about confidence in God
Psalms 44:6  For not in my bow do I trust, nor can my sword save me.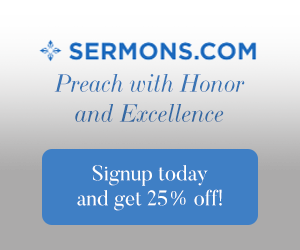 Proverbs 3:26  for the LORD will be your confidence and will keep your foot from being caught.
Proverbs 14:6   A scoffer seeks wisdom in vain, but knowledge is easy for a man of understanding.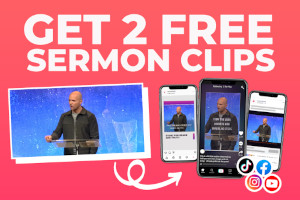 Galatians 5:10  I have confidence in the Lord that you will  take no other view, and  the one who is troubling you will bear the penalty, whoever he is.
Philippians 1:6 And I am sure of this, that he who began a good work in you will bring it to completion at the day of Jesus Christ.
Philippians 3:3 For we are the circumcision, who worship by the Spirit of God and glory in Christ Jesus and put no confidence in the flesh.
Philippians 4:13 I can do all things through him who strengthens me.
Hebrews 4:16  Let us then with confidence draw near to the throne of grace, that we may receive mercy and find grace to help in time of need.
Hebrews 13:6 So we can confidently say,  "The Lord is my helper; I will not fear; what can man do to me?"
1  John 5:14 And this is the confidence that we have toward him, that if we ask anything according to his will he hears us.
Bible Quotes on Being Confident and Being Courageous
Deuteronomy 31:6  Be strong and courageous. Do not fear or be in dread of them, for it is the LORD your God who goes with you.  He will not leave you or forsake you."
Psalms 3:6  I will not be afraid of many thousands of people who have set themselves against me all around.
Proverbs 3:5  Trust in the LORD with all your heart, and do not lean on your own understanding. 6  In all your ways acknowledge him, and he will make straight your paths.
Joshua 1:7  Only be strong and very courageous, being careful to do according to all the law that Moses my servant commanded you.  Do not turn from it to the right hand or to the left, that you may have good success wherever you go.
Joshua 1:9 Have I not commanded you?  Be strong and courageous.  Do not be frightened, and do not be dismayed, for the LORD your God is with you wherever you go."
Isaiah 40:31  but they who wait for the LORD shall renew their strength; they shall mount up with wings like eagles; they shall run and not be weary; they shall walk and not faint.
Isaiah 41:10  fear not, for I am with you; be not dismayed, for I am your God; I will strengthen you, I will help you, I will uphold you with my righteous right hand.
Acts 4:13  Now when they saw the boldness of Peter and John, and perceived that they were uneducated, common men, they were astonished. And they recognized that they had been with Jesus.
1 Corinthians 15:58   Therefore, my beloved brothers, be steadfast, immovable, always abounding in the work of the Lord, knowing that in the Lord your labor is not in vain.
2 Chronicles 32:6-7 And he set combat commanders over the people and gathered them together to him in the square at the gate of the city and spoke encouragingly to them, saying,  "Be strong and courageous.  Do not be afraid or dismayed before the king of Assyria and all the horde that is with him, for there are more with us than with him.
Matthew 6:34   "Therefore do not be anxious about tomorrow, for tomorrow will be anxious for itself. Sufficient for the day is its own trouble.
The Bible reminds us that our own confidence or even our self-confidence ultimately comes from our maker God.  It is not something that only the strong willed person can possess but all who call themselves followers of Christ.  My prayer today is that you have confidence in your faith in God.  Far too often Satan seems to wear down believers and make them feel unsure of their own faith.  God's word is powerful and it is strong.  We can have confidence in serving and following the only true and living God.  Be encouraged by that and have the confidence to share your faith and belief in God will all that you come into contact with.
In confidence in the one true God,
Pastor Daryl
Related Post: How To Have Confidence in Your Salvation
Resource – "Scripture quotations are from The Holy Bible, English Standard Version® (ESV®), copyright © 2001 by Crossway, a publishing ministry of Good News Publishers. Used by permission. All rights reserved."