What does the Bible say Heaven will be like? Is there only one way to get to heaven according to the Bible?  These are questions many have asked. This list of Bible verses about heaven is meant to inspire you. Heaven is truly where the citizenship of the Christian is! These verses excite me. Are you sure you are going to Heaven? Read these Bible verses closely along with the path to heaven! I also encourage you to use a study Bible to look up these Bible verses for context and commentary.
Bible Scriptures Describing Heaven
Matthew 18:10 "See that you do not despise one of these little ones. For I tell you that in heaven their angels always see the face of my Father who is in heaven.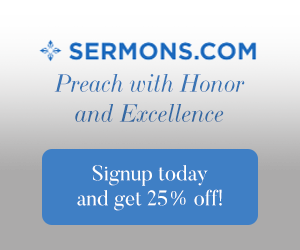 John 14:2 In my Father's house are many rooms. If it were not so, would I have told you that I go to prepare a place for you?
Revelation 5:9-13 And they sang a new song, saying, "Worthy are you to take the scroll and to open its seals, for you were slain, and by your blood you ransomed people for God from every tribe and language and people and nation, and you have made them a kingdom and priests to our God, and they shall reign on the earth." Then I looked, and I heard around the throne and the living creatures and the elders the voice of many angels, numbering myriads of myriads and thousands of thousands, saying with a loud voice, "Worthy is the Lamb who was slain, to receive power and wealth and wisdom and might and honor and glory and blessing!" And I heard every creature in heaven and on earth and under the earth and in the sea, and all that is in them, saying, "To him who sits on the throne and to the Lamb be blessing and honor and glory and might forever and ever!"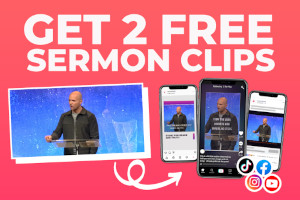 Revelation 21:4 He will wipe away every tear from their eyes, and death shall be no more, neither shall there be mourning, nor crying, nor pain anymore, for the former things have passed away."
Revelation 22:1-5  Then the angel showed me the river of the water of life, bright as crystal, flowing from the throne of God and of the Lamb through the middle of the street of the city; also, on either side of the river, the tree of life with its twelve kinds of fruit, yielding its fruit each month. The leaves of the tree were for the healing of the nations.  No longer will there be anything accursed, but the throne of God and of the Lamb will be in it, and his servants will worship him. They will see his face, and his name will be on their foreheads. And night will be no more. They will need no light of lamp or sun, for the Lord God will be their light, and they will reign forever and ever.
Heaven Our True and Eternal Home Bible Scriptures
1 Kings 8:30 And listen to the plea of your servant and of your people Israel, when they pray toward this place. And listen in heaven your dwelling place, and when you hear, forgive
1 Corinthians 2:7-9 But we impart a secret and hidden wisdom of God, which God decreed before the ages for our glory. None of the rulers of this age understood this, for if they had, they would not have crucified the Lord of glory. But, as it is written,"What no eye has seen, nor ear heard, nor the heart of man imagined, what God has prepared for those who love him"
2 Corinthians 5:8 Yes, we are of good courage, and we would rather be away from the body and at home with the Lord.
Philippians 1:21-23 For to me to live is Christ, and to die is gain. If I am to live in the flesh, that means fruitful labor for me. Yet which I shall choose I cannot tell. I am hard pressed between the two. My desire is to depart and be with Christ, for that is far better.
Philippians 3:20-21 But our citizenship is in heaven, and from it we await a Savior, the Lord Jesus Christ, who will transform our lowly body to be like his glorious body, by the power that enables him even to subject all things to himself.
Jesus Is the Only Way To Heaven Bible Verses
John 3:16 "For God so loved the world, that he gave his only Son, that whoever believes in him should not perish but have eternal life.
John 3:36 Whoever believes in the Son has eternal life; whoever does not obey the Son shall not see life, but the wrath of God remains on him.
John 14:6 Jesus said to him, "I am the way, and the truth, and the life. No one comes to the Father except through me.
John 17:3 And this is eternal life,that they know you the only true God, and Jesus Christ whom you have sent.
Acts 4:12 And there is salvation in no one else, for there is no other name under heaven given among men by which we must be saved."
Admit – that you are a sinner and in need of a Savior (Rom 6:23)

Abandon – self-effort and realize that you can not be saved by your works or your own efforts (Acts 16:31)

Accept freely Christ's payment for your sins, required of the Father (John 3:16)

Acknowledge Jesus Christ as your personal lord and Savior (Acts 4:12)
Was This Article Helpful?
If this article was helpful to you, please consider linking this article to your own blog or sharing this through the social buttons to the left. You might also find some of these other good Bible Verse articles helpful:
20 Bible Verses About Hope–  Are you in need of hope today? Check out these great uplifting scriptures on the subject on hope.
25 Bible Verses For Strength– Are you looking for Strength? Check out these scriptures about how to find strength in God.
25 Bible Verses About Love– What does the Bible say about love? Check out these great scriptures and quotes.
Resources
The Holy Bible, English Standard Version
"Scripture quotations are from The Holy Bible, English Standard Version® (ESV®), copyright © 2001 by Crossway, a publishing ministry of Good News Publishers. Used by permission. All rights reserved."
www.youtube.com