I don't think there is anyone that really enjoys waiting for something.  Think about it for a minute, do you like to wait?  The answer for most of us is an emphatic NO!!!  We hate waiting at the doctor's office or in line at the DMV (department of motor vehicles) or even for our Big Mac at the McDonald's drive thru window, we simply do not like to wait.  What about if we have to 'wait on God?'  Sometimes we may be praying and praying for something and maybe we even get to the place where we are not sure that God even hears our prayers anymore.  Waiting and having patience is a topic where there are many Bible verses to choose from.  For this article I have made three listings about this important topic for you to consider below.
Psalms 130:5-6 "I wait for the LORD,  my soul waits, and in his word I hope; my soul waits for the Lord more than watchmen for the morning, more than watchmen for the morning."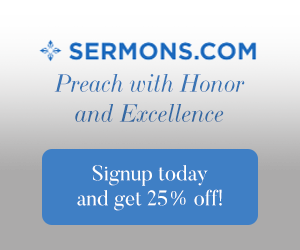 Bible Passages About Waiting
Psalms 27:13-14   I believe that I shall look upon the goodness of the LORD in the land of the living! Wait for the LORD; be strong, and let your heart take courage; wait for the LORD!
Psalms 37:34  Wait for the LORD and keep his way, and he will exalt you to inherit the land; you will look on when the wicked are cut off.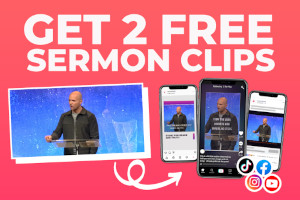 Proverbs 3:5-6  Trust in the LORD with all your heart, and do not lean on your own understanding.  In all your ways acknowledge him, and he will make straight your paths.
Isaiah 30:18   Therefore the LORD waits to be gracious to you, and therefore he exalts himself to show mercy to you. For the LORD is a God of justice; blessed are all those who wait for him.
Isaiah 40:31   but they who wait for the LORD shall renew their strength; they shall mount up with wings like eagles; they shall run and not be weary; they shall walk and not faint.
Lamentations 3:25   The LORD is good to those who wait for him, to the soul who seeks him.
Micah 7:7   But as for me, I will look to the LORD; I will wait for the God of my salvation; my God will hear me.
Acts 1:4   And while staying with them he ordered them not to depart from Jerusalem, but to wait for the promise of the Father
Bible Quotes About Patience
Psalms 37:7   Be still before the LORD and wait patiently for him; fret not yourself over the one who prospers in his way, over the man who carries out evil devices!
Romans 12:12  Rejoice in hope, be patient in tribulation, be constant in prayer.
1 Corinthians 13:4   Love is patient and kind; love does not envy or boast; it is not arrogant
Ephesians 4:2 with all humility and gentleness, with patience, bearing with one another in love,
Colossians 1:11  May you be strengthened with all power, according to his glorious might, for  all endurance and patience  with joy,
James 5:7-8   Be patient, therefore, brothers, until the coming of the Lord. See how the farmer waits for the precious fruit of the earth, being patient about it, until it receives the early and the late rains.  You also, be patient. Establish your hearts, for the coming of the Lord is at hand.
2 Peter 3:9  The Lord is not slow to fulfill his promise as some count slowness, but  is patient toward you, not wishing that any should perish, but that all should reach repentance.
Bible Verses About Being Steadfast
1 Corinthians 15:58  Therefore, my beloved brothers, be steadfast, immovable, always abounding in the work of the Lord, knowing that in the Lord your labor is not in vain.
James 1:12  Blessed is the man who remains steadfast under trial, for when he has stood the test he will receive the crown of life, which God has promised to those who love him.
James 5:11 Behold, we consider those blessed who remained steadfast. You have heard of the steadfastness of Job, and you have seen the purpose of the Lord, how the Lord is compassionate and merciful.
Titus 2:2 Older men are to be sober-minded, dignified, self-controlled, sound in faith, in love, and in steadfastness.
Sometimes I wonder how someone is led to an article that I am writing.  I know that just like I do on my own computer, I often Google a topic and read what is offered on the site because whatever I have searched for is an issue or a desire in my life. Maybe you are having a hard time dealing with a situation in which you are having to wait. Maybe you have searched this article because you feel God has not heard your prayers.  Nothing is harder on us than waiting on God to answer.  It may even test our faith. Friends, just know that God has not forgotten about you. Please do not try to run ahead of God or take matters in your own hands. This will usually lead to pain and frustration and many times sin. God does indeed hear your prayer and knows what is best for you and your life. Wait on Him because He cares for you.
Related reading: 25 Great Christian Waiting Quotes
Resource –  "Scripture quotations are from The Holy Bible, English Standard Version® (ESV®), copyright © 2001 by Crossway, a publishing ministry of Good News Publishers. Used by permission. All rights reserved."