At the heart of the message of Jesus is the fact that we are hopelessly lost and need a Savior to make things right between God and us. All of mankind is lost and since Adam, had been born with a sin nature that needs fixing. Our natural instinct is to sin…to do the wrong thing time after time (see Paul's thoughts in Romans 7-8) even when our motives are good. Fortunately, God has made the provision and perfect sacrifice for us in sending Jesus to come to this earth and to be crucified on a cross. This is the greatest story ever told. Jesus made the way for us in dying for our sins but we need to accept His free gift and acceptance of the gift of salvation involves repentance.
A simple definition of repentance is turning from the way we are going and to go the other way. It is like doing a 180 degree turn in our lives. It is an acknowledgement that we are sinners and that we need a Savior. One of the clearest pictures of this message came in the person of John the Baptist, the cousin of Jesus and forerunner of the Messiah. His message was simply, "Repent and be baptized." He simply told people that they were lost and in need of repentance. This message has not changed since that time. We still need repentance because as the book of Romans says, "There is none righteous, no not one." Prayerfully consider the following verses on repentance.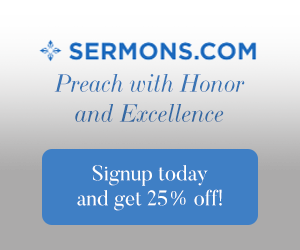 Verses about Repentance and Prayer
2 Chronicles 7:14 if my people who are called by my name humble themselves, and pray and seek my face and turn from their wicked ways, then I will hear from heaven and will forgive their sin and heal their land.
Psalms 32:5 I acknowledged my sin to you, and I did not cover my iniquity; I said, "I will confess my transgressions to the LORD," and you forgave the iniquity of my sin. Selah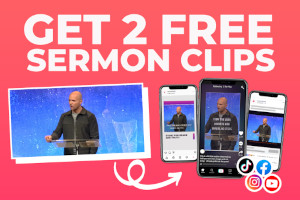 Psalms 41:4  As for me, I said, "O LORD, be gracious to me; heal me, for I have sinned against you!"
Psalms 69:5 O God, you know my folly; the wrongs I have done are not hidden from you.
Isaiah 55:5 Behold, you shall call a nation that you do not know, and a nation that did not know you shall run to you, because of the LORD your God, and of the Holy One of Israel, for he has glorified you.
Isaiah 55:6-7 "Seek the LORD while he may be found; call upon him while he is near; let the wicked forsake his way, and the unrighteous man his thoughts; let him return to the LORD, that he may have compassion on him, and to our God, for he will abundantly pardon.
Acts 8:22 Repent, therefore, of this wickedness of yours, and pray to the Lord that, if possible, the intent of your heart may be forgiven you.
Passages about Repentance and Discipline
Exodus 32:14 And the Lord repented of the evil which he thought to do unto his people (KJV).
Jeremiah 18:8 If that nation, against whom I have pronounced, turn from their evil, I will repent of the evil that I thought to do unto them (KJV).
Jeremiah 25:5 saying, 'Turn now, every one of you, from his evil way and evil deeds, and dwell upon the land that the LORD has given to you and your fathers from of old and forever.
Jeremiah 26:3 If so be they will hearken, and turn every man from his evil way, that I may repent me of the evil, which I purpose to do unto them because of the evil of their doings (KJV)
Jonah 3:10 And God saw their works, that they turned from their evil way; and God repented of the evil, that he had said that he would do unto them; and he did it not (KJV)

Revelation 3:19 Those whom I love, I reprove and discipline, so be zealous and repent.
Verses on Repentance (confession)
Psalms 34:14 Turn away from evil and do good; seek peace and pursue it.
Psalms 38:18 I confess my iniquity; I am sorry for my sin.
Ezekiel 18:21-23 But if a wicked person turns away from all his sins that he has committed and keeps all my statutes and does what is just and right, he shall surely live; he shall not die. None of the transgressions that he has committed shall be remembered against him; for the righteousness that he has done he shall live. Have I any pleasure in the death of the wicked, declares the Lord GOD, and not rather that he should turn from his way and live?
Mark 1:15 and saying, "The time is fulfilled, and the kingdom of God is at hand; repent and believe in the gospel."
Luke 13:3  No, I tell you; but unless you repent, you will all likewise perish.
Luke 15:7 Just so, I tell you, there will be more joy in heaven over one sinner who repents than over ninety-nine righteous persons who need no repentance.
Acts 2:38 And Peter said to them, "Repent and be baptized every one of you in the name of Jesus Christ for the forgiveness of your sins, and you will receive the gift of the Holy Spirit."
Acts 3:19 Repent therefore, and turn back, that your sins may be blotted out
Acts 17:30 The times of ignorance God overlooked, but now he commands all people everywhere to repent
2 Peter 3:9 The Lord is not slow to fulfill his promise as some count slowness, but is patient toward you, not wishing that any should perish, but that all should reach repentance.
Revelation 2:5 Remember therefore from where you have fallen; repent, and do the works you did at first. If not, I will come to you and remove your lampstand from its place, unless you repent.
Revelation 3:3 Remember, then, what you received and heard. Keep it, and repent. If you will not wake up, I will come like a thief, and you will not know at what hour I will come against you.
True repentance is an acknowledgement that we are lost and that Jesus has indeed provided a way to make us right before God. He paid the price for our sins by willingly being led to the cross to hang there to die for sins that He did not commit. If you are having a hard day, just think on that thought for a little. That the God over all creation would love you and me so much that He would send His own Son to be humiliated and suffer and die for sins that we commit. Amazing love. My prayer today is that we would all be thankful for the amazing God that loves us. I pray that you have made the choice to repent and to come into relationship with God. If you haven't done that, do so today! There will be great rejoicing in heaven when you do.
Want to read more about repentance? Take a look at this article:
Resource – The Holy Bible, English Standard Version "Scripture quotations are from The Holy Bible, English Standard Version® (ESV®), copyright © 2001 by Crossway, a publishing ministry of Good News Publishers. Used by permission. All rights reserved." YouTube video "Amazing Love (You Are My King)" by the Newsboys.