Humility is something that is gained and practiced as we grow in wisdom and grace. Easton's 1897 Bible Dictionary defines "humility" as: a prominent Christian grace. It is a state of mind well pleasing to God; it preserves the soul in tranquility and makes us patient under trials [1] Biblically speaking, humility is the opposite of pride. And according to one thesaurus source, some other antonyms for humility are: arrogance, assertiveness, egoism, pretentiousness, and self-importance.[2]  Take a look at these 20 Scriptures about being humble.
The Lord Causes and Expects Humility 
Deuteronomy 8:2-3 And you shall remember the whole way that the LORD your God has led you these forty years in the wilderness, that he might humble you, testing you to know what was in your heart, whether you would keep his commandments or not. And he humbled you and let you hunger and fed you with manna, which you did not know, nor did your fathers know, that he might make you know that man does not live by bread alone, but man lives by every word that comes from the mouth of the LORD.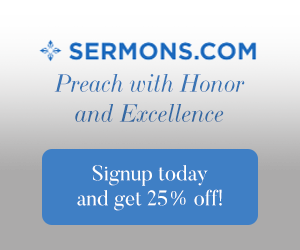 2 Chronicles 7:14 if my people who are called by my name humble themselves, and pray and seek my face and turn from their wicked ways, then I will hear from heaven and will forgive their sin and heal their land.
Psalms 25:9 He leads the humble in what is right, and teaches the humble his way.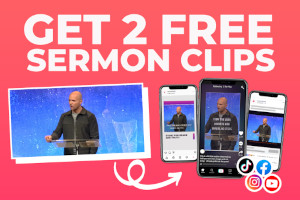 Psalms 55:19 God will give ear and humble them, he who is enthroned from of old, Selah because they do not change and do not fear God.
1 Peter 5:5 Likewise, you who are younger, be subject to the elders. Clothe yourselves, all of you, with humility toward one another, for "God opposes the proud but gives grace to the humble."
Humility Prophesied and Exhibited in Jesus
Zechariah 9:9 Rejoice greatly, O daughter of Zion! Shout aloud, O daughter of Jerusalem! Behold, your king is coming to you; righteous and having salvation is he, humble and mounted on a donkey,  on a colt, the foal of a donkey.
Mark 10:45 For even the Son of Man came not to be served but to serve, and to give his life as a ransom for many.
Philippians 2:5-8 Have this mind among yourselves, which is yours in Christ Jesus, who, though he was in the form of God, did not count equality with God a thing to be grasped, but emptied himself, by taking the form of a servant, being born in the likeness of men. And being found in human form, he humbled himself by becoming obedient to the point of death, even death on a cross. 
Examples of Humility in other People of the Bible
Genesis 18:27 (Abraham) Abraham answered and said, "Behold, I have undertaken to speak to the Lord, I who am but dust and ashes…"
Genesis 41:16 (Joseph) Joseph answered Pharaoh, "It is not in me; God will give Pharaoh a favorable answer."
Exodus 3:11 (Moses) But Moses said to God, "Who am I that I should go to Pharaoh and bring the children of Israel out of Egypt?"
1 Kings 21:29 (Ahab) "Have you seen how Ahab has humbled himself before me? Because he has humbled himself before me, I will not bring the disaster in his days; but in his son's days I will bring the disaster upon his house." 
Luke 1:43 (Elizabeth) And why is this granted to me that the mother of my Lord should come to me?
Mark 1:7 (John the Baptist) And he preached, saying, "After me comes he who is mightier than I, the strap of whose sandals I am not worthy to stoop down and untie. 
2 Corinthians 10:1 (Paul)  I, Paul, myself entreat you, by the meekness and gentleness of Christ—I who am humble when face to face with you, but bold toward you when I am away!—
Results of Humility
2 Chronicles 12:12 And when he humbled himself the wrath of the LORD turned from him, so as not to make a complete destruction. Moreover, conditions were good in Judah.
Job 22:29 For when they are humbled you say, 'It is because of pride'; but he saves the lowly.
Psalms 18:27 For you save a humble people, but the haughty eyes you bring down.
Psalms 149: 4 For the LORD takes pleasure in his people; he adorns the humble with salvation. 
Proverbs 11:2 When pride comes, then comes disgrace, but with the humble is wisdom.
Who Am I
Oh that we could have humility like Abraham and Joseph and Moses. Humility comes from God as displayed by His humble Son, Jesus. Don't forget to listen to the video "Who Am I" in the upper right of this page. Selah
Reources: The Holy Bible, English Standard Version. "Scripture quotations are from The Holy Bible, English Standard Version® (ESV®), copyright © 2001 by Crossway, a publishing ministry of Good News Publishers. Used by permission. All rights reserved." YouTube: "Who Am I" by Casting Crowns. [1] http://www.biblegateway.com/resources/dictionaries. [2] http://thesaurus.com/browse/humility. ChristianPhotos.Net – Free High Resolution Photos for Christian Publications