Many people can identify with the problem of having a temper or showing anger.  I think, if we are honest with ourselves, we all fight this issue in our lives.  With some people the issue with anger is a habitual sin the keeps occurring over and over again.  For others, it is a problem that rears its ugly head in our life from time to time.  But what does the Bible say about temper and anger?  Is it a sin to be angry?  Is it always a sin to be angry?  Scripture has much to say on this topic, as often our anger is the outflow of often a deeper spiritual problem.  The following verse will show different ways that temper and anger are talked about in the Scriptures.  Consider the following…
Scripture Quotes on Anger and Vengeance
Proverbs 15:1   A soft answer turns away wrath, but a harsh word stirs up anger.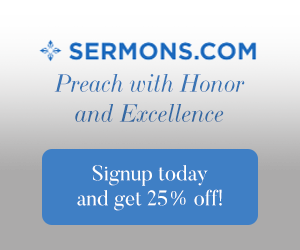 Proverbs 15:18   A hot-tempered man stirs up strife, but he who is slow to anger quiets contention.
Proverbs 29:11  A fool gives full vent to his spirit, but a wise man quietly holds it back.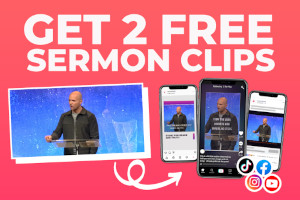 Proverbs 29:22   A man of wrath stirs up strife, and one given to anger causes much transgression.
Psalms 37:8   Refrain from anger, and forsake wrath!  Fret not yourself; it tends only to evil.
Ecclesiastes 10:4  If the anger of the ruler rises against you,  do not leave your place,  for calmness will lay great offenses to rest.
Ezekiel 25:14 And I will lay my vengeance upon Edom by the hand of my people Israel, and they shall do in Edom according to my anger and according to my wrath, and  they shall know my vengeance, declares the Lord GOD.
Bible Verses on Being Slow to Anger
Ecclesiastes 7:9   Be not quick in your spirit to become angry, for anger lodges in the heart  of fools.
Proverbs 14:29  Whoever is slow to anger has great understanding,  but he who has a hasty temper exalts folly.
Proverbs 16:32   Whoever is slow to anger is better than the mighty, and he who rules his spirit than he who takes a city.
Proverbs 19:11   Good sense makes one slow to anger, and it is his glory to overlook an offense.
Titus 1:7 For an overseer, as God's steward, must be above reproach. He must not be arrogant or quick-tempered or a drunkard or violent or greedy for gain,
James 5:9 Do not grumble against one another, brothers, so that you may not be judged; behold, the Judge is standing at the door.
Bible Texts Showing Examples of Acceptable Anger
Exodus 11:8 And all these your servants shall come down to me and bow down to me, saying, 'Get out, you and all the people who follow you.' And after that I will go out." And he went out from Pharaoh in hot anger.
Exodus 32:19 And as soon as he came near the camp and saw the calf and the dancing, Moses' anger burned hot, and he threw the tablets out of his hands and broke them at the foot of the mountain.
Exodus 32:21-22 And Moses said to Aaron,  "What did this people do to you that you have brought such a great sin upon them?"  And Aaron said, "Let not the anger of my lord burn hot.  You know the people, that they are set on evil.
Numbers 16:15 And Moses was very angry and said to the LORD,  "Do not respect their offering.  I have not taken one donkey from them, and I have not harmed one of them."
Nehemiah 5:6-7 I was very angry when I heard their outcry and these words.  I took counsel with myself, and I brought charges against the nobles and the officials. I said to them,  "You are exacting interest, each from his brother." And I held a great assembly against them
Psalms 2:12   Kiss the Son, lest he be angry, and you perish in the way, for his wrath is quickly kindled.  Blessed are all who take refuge in him.
Psalms 7:11  God is a righteous judge, and a God who feels  indignation every day.
Mark 3:5 And he looked around at them with anger, grieved at  their hardness of heart, and said to the man, "Stretch out your hand."  He stretched it out, and his hand was restored.
Mark 10:14 But when Jesus saw it, he was indignant and said to them,  "Let the children come to me;  do not hinder them, for to such belongs the kingdom of God.
John 3:36  Whoever believes in the Son has eternal life;  whoever does not obey the Son shall not  see life, but the wrath of God remains on him.
2 Corinthians 7:11 For see what earnestness this godly grief has produced in you, but also what eagerness to clear yourselves, what indignation, what fear, what longing, what zeal, what punishment! At every point you have proved yourselves innocent in the matter.
Ephesians 4:26  Be angry and do not sin; do not let the sun go down on your anger,
I have heard people over the years try to justify their own anger by pointing to the fact that Jesus even got angry.  It is true that He did get angry but where Jesus was perfect and His anger was a righteous anger, ours often is not a righteous or holy anger.  It is important for us to think through and seek God as to why we are angry especially if it is an ongoing habitual thing in our life.  It is true that we will never fully eliminate sin but we must understand that when we try to justify our sin we are simply deceiving ourselves.  If you are reading this article you probably have had some issues with anger in your life.  My prayer today for you is that you will be able to be slow to speak and react with godly wisdom the next time you feel like getting angry.
Blessings and peace to you,
Pastor Daryl
Want to read more about temper or anger? Check out this article:
Resource – The Holy Bible, English Standard Version "Scripture quotations are from The Holy Bible, English Standard Version® (ESV®), copyright © 2001 by Crossway, a publishing ministry of Good News Publishers. Used by permission. All rights reserved. Youtube Video "Give Me Your Eyes" by Brandon Heath posted by called2shepherd