Fellowship is often times overlooked in the life of a Christian.  If you grew up in the church, you might associate the word "fellowship" as something your church family did by bringing a pot-luck style of lunch for all to share after a special Sunday service.  But fellowship is not an event, no, it should be part of our life as a Christ-follower.  Maybe the strongest and most pointed passage about fellowship is from Hebrews 10 when the author says that some have stopped meeting and are neglecting fellowship.  This is important for all men and women of faith.  As you read through these passages, consider your own life and attitudes towards fellowship.  Do you desire to be around other Christians?
Featured Bible Verse Matthew 18:20 For where two or three are gathered in my name, there am I among them."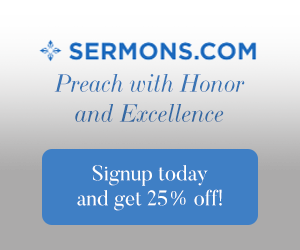 Bible Verses That Show That Fellowship Shows Our Love
1 John 3:16 ¶ By this we know love, that he laid down his life for us, and we ought to lay down our lives for the brothers.
John 13:34-35 A new commandment I give to you, that you love one another: just as I have loved you, you also are to love one another.  By this all people will know that you are my disciples, if you have love for one another."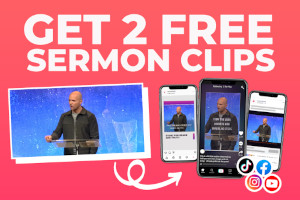 Romans 12:10 Love one another with brotherly affection. Outdo one another in showing honor.
Ephesians 5:2 And walk in love, as Christ loved us and gave himself up for us, a fragrant offering and sacrifice to God.
Ephesians 5:19 addressing one another in psalms and hymns and spiritual songs, singing and making melody to the Lord with your heart,
Colossians 2:2 that their hearts may be encouraged, being knit together in love, to reach all the riches of full assurance of understanding and the knowledge of God's mystery, which is Christ,
Philippians 2:1-2 So if there is any encouragement in Christ, any comfort from love, any participation in the Spirit, any affection and sympathy, complete my joy by being of the same mind, having the same love, being in full accord and of one mind.
John 17:23  I in them and you in me, that they may become perfectly one, so that the world may know that you sent me and loved them even as you loved me.
Bible Scriptures Of Fellowship With God
Matthew 18:20 For where two or three are gathered in my name, there am I among them."
1 John 1:3 that which we have seen and heard we proclaim also to you, so that you too may have fellowship with us; and indeed our fellowship is with the Father and with his Son Jesus Christ.
1 John 1:7 But if we walk in the light, as he is in the light, we have fellowship with one another, and the blood of Jesus his Son cleanses us from all sin.
1 Corinthians. 1:9 God is faithful, by whom you were called into the fellowship of his Son, Jesus Christ our Lord.
1 Corinthians 12:12 For just as the body is one and has many members, and all the members of the body, though many, are one body, so it is with Christ.
More Bible Quotes About Fellowship
Psalms  55:14  We used to take sweet counsel together; within God's house we walked in the throng.
Luke 24:13  That very day two of them were going to a village named Emmaus, about seven miles from Jerusalem, 14 and they were talking with each other about all these things that had happened.  While they were talking and discussing together, Jesus himself drew near and went with them.
Acts 2:42 And they devoted themselves to the apostles' teaching and the fellowship, to the breaking of bread and the prayers.
2 Corinthians 6:14 Do not be unequally yoked with unbelievers. For what partnership has righteousness with lawlessness? Or what fellowship has light with darkness?
Galatians 6:2 Bear one another's burdens, and so fulfill the law of Christ.
Galatians 6:10 So then, as we have opportunity, let us do good to everyone, and especially to those who are of the household of faith.
Hebrews 10:24–25 And let us consider how to stir up one another to love and good works, not neglecting to meet together, as is the habit of some, but encouraging one another, and ball the more as you see the Day drawing near.
1 Peter 4:9 Show hospitality to one another without grumbling.
Fellowship is not just something that we try to fit into our Christian life after we get everything else together.  No fellowship is important.  Fellowship will challenge us, encourage us, help us stay accountable, and fellowship is showing obedience to God and his word.  Don't neglect this part of the Bible.
Praise the Lord,
Pastor Daryl

Take a look at these other similar type articles:
Resources
The Holy Bible, English Standard Version
"Scripture quotations are from The Holy Bible, English Standard Version® (ESV)
www.Youtube.com "Friends" By Michael W. Smith