I love studying different topics in the Bible. It helps to be specific about an area I want to improve in my walk with God. Are you looking for help in the area of generosity today? The Bible is clear that we are to be generous to others. The Bible is so true in that it is better to give than receive. Are you a generous giver of your time, energy and money? These generosity Bible verses help us to focus on the love of God for us and how we can take God's love and show generosity to others. These Bible verses would be perfect for a Sunday school lesson, Bible study or Devotional.
10 Awesome Generosity Bible Verses
1 Timothy 6:17-19 As for the rich in this present age, charge them not to be haughty, nor to set their hopes on the uncertainty of riches, but on God, who richly provides us with everything to enjoy. They are to do good, to be rich in good works, to be generous and ready to share, thus storing up treasure for themselves as a good foundation for the future, so that they may take hold of that which is truly life.
Work so you may give
Matthew 10:42
And whoever gives one of these little ones even a cup of cold water because he is a disciple, truly, I say to you, he will by no means lose his reward."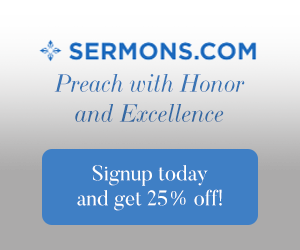 Acts 20:35
In all things I have shown you that by working hard in this way we must help the weak and remember the words of the Lord Jesus, how he himself said, 'It is more blessed to give than to receive.'"
2 Corinthians 9:13
By their approval of this service, they will glorify God because of your submission flowing from your confession of the gospel of Christ, and the generosity of your contribution for them and for all others,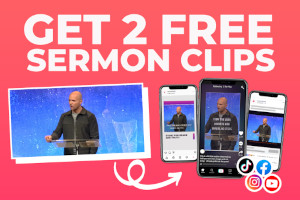 Give out of the kindness of your heart

Proverbs 11:24
One gives freely, yet grows all the richer; another withholds what he should give, and only suffers want.
Luke 6:37-38
"Judge not, and you will not be judged; condemn not, and you will not be condemned; forgive, and you will be forgiven; give, and it will be given to you. Good measure, pressed down, shaken together, running over, will be put into your lap. For with the measure you use it will be measured back to you."
2 Corinthians 9:7
Each one must give as he has decided in his heart, not reluctantly or under compulsion, for God loves a cheerful giver.

Be a Blessing and Be Blessed
Deuteronomy 8:18
You shall remember the LORD your God, for it is he who gives you power to get wealth, that he may confirm his covenant that he swore to your fathers, as it is this day.

Proverbs 19:17
Whoever is generous to the poor lends to the LORD,
and he will repay him for his deed.
Luke 19:8
And Zacchaeus stood and said to the Lord, "Behold, Lord, the half of my goods I give to the poor. And if I have defrauded anyone of anything, I restore it fourfold."
Christian Quotes about Generosity and Giving
Patience; kindness; generosity; humility; courtesy; unselfishness; good-temper; guilelessness; sincerity–these make up the supreme gift, the stature of the perfect man. ~Henry Drummond
He, who gives what he would as readily throw away, gives without generosity; for the essence of generosity is in self-sacrifice. ~ Jeremy Taylor
Generosity is impossible apart from our love of God and of His people. But with such love, generosity not only is possible but inevitable. ~ John MacArthur
Generosity, wrong placed, becometh a vice; a princely mind will undo a private family. ~Thomas Fuller
You can always give without loving, but you can never love without giving.  ~Amy Carmichael
Giving is true having. ~ Charles H. Spurgeon
The most obvious lesson in Christ's teaching is that there is no happiness in having or getting anything, but only in giving.  ~ Henry Drummond
The Bible is a great inspiration for every Christian. I pray that these Bible verses about generosity were encouraging to you today. Please add any of your favorite generosity Bible verses to the comments so this resource will be better for those that find it.
Responding to God's Word
Has the reading of God's word on generosity called you to action today? Consider sponsoring a  child in need:
Check out these additional Bible verse topics:
Source: "Scripture quotations are from The Holy Bible, English Standard Version® (ESV®), copyright © 2001 by Crossway, a publishing ministry of Good News Publishers. Used by permission. All rights reserved."  YouTube video: "Walking and Leaping"  Image courtesy of [image creator name] / FreeDigitalPhotos.net