Most people understand what it means to serve.  You can serve a ball when playing volleyball or tennis. You can serve your family a meal. Some computers even serve files to other computers. But what does the Bible say about serving?  I am pretty sure you won't find the ball games nor the computers in there, but the Bible has much to say about serving.  "For even the Son of Man came not to be served but to serve…" (Mark 10:45). Here are some helpful scripture quotes that I have found about serving and service.
Blessings and Promises for the Servant
Malachi 3:17-18 They shall be mine, says the LORD of hosts, in the day when I make up my treasured possession, and I will spare them as a man spares his son who serves him. Then once more you shall see the distinction between the righteous and the wicked, between one who serves God and one who does not serve him.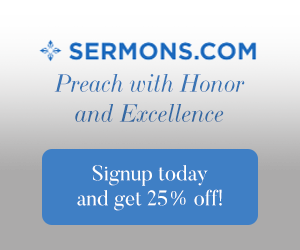 John 12:26 If anyone serves me, he must follow me; and where I am, there will my servant be also. If anyone serves me, the Father will honor him.
1 Thessalonians 1:8-10 For not only has the word of the Lord sounded forth from you in Macedonia and Achaia, but your faith in God has gone forth everywhere, so that we need not say anything.For they themselves report concerning us the kind of reception we had among you, and how you turned to God from idols to serve the living and true God, and to wait for his Son from heaven, whom he raised from the dead, Jesus who delivers us from the wrath to come.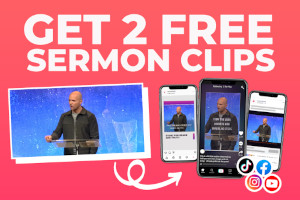 Hebrews 6:10 For God is not unjust so as to overlook your work and the love that you have shown for his name in serving the saints, as you still do.
Hebrews 9:13-14 For if the blood of goats and bulls, and the sprinkling of defiled persons with the ashes of a heifer, sanctify for the purification of the flesh, how much more will the blood of Christ, who through the eternal Spirit offered himself without blemish to God, purify our conscience from dead works to serve the living God.
Revelation 7:14-15 I said to him, "Sir, you know." And he said to me, "These are the ones coming out of the great tribulation. They have washed their robes and made them white in the blood of the Lamb "Therefore they are before the throne of God, and serve him day and night in his temple; and he who sits on the throne will shelter them with his presence.
Examples and Instructions for the Christian
Matthew 6:24 No one can serve two masters, for either he will hate the one and love the other, or he will be devoted to the one and despise the other. You cannot serve God and money.
Luke 22:27 For who is the greater, one who reclines at table or one who serves? Is it not the one who reclines at table? But I am among you as the one who serves.
Romans 12:1 (KJV) I beseech you therefore, brethren, by the mercies of God, that ye present your bodies a living sacrifice, holy, acceptable unto God, which is your reasonable service.
Romans 12:10-11(KJV) Love one another with brotherly affection. Outdo one another in showing honor. Do not be slothful in zeal, be fervent in spirit, serve the Lord.
Ephesians 6:6-8 (KJV) Servants, be obedient to them that are your masters according to the flesh, with fear and trembling, in singleness of your heart, as unto Christ; Not with eyeservice, as menpleasers; but as the servants of Christ, doing the will of God from the heart; With good will doing service, as to the Lord, and not to men: Knowing that whatsoever good thing any man doeth, the same shall he receive of the Lord, whether he be bond or free.
Serving in a Particular Role
Luke 1:7-8 Now while he was serving as priest before God when his division was on duty, according to the custom of the priesthood, he was chosen by lot to enter the temple of the Lord and burn incense. (speaking of Zechariah)
Romans 12:4-7 For as in one body we have many members, and the members do not all have the same function, so we, though many, are one body in Christ, and individually members one of another. Having gifts that differ according to the grace given to us, let us use them: if prophecy, in proportion to our faith; if service, in our serving; the one who teaches, in his teaching;
Romans 15:15-16 But on some points I have written to you very boldly by way of reminder, because of the grace given me by God to be a minister of Christ Jesus to the Gentiles in the priestly service of the gospel of God, so that the offering of the Gentiles may be acceptable, sanctified by the Holy Spirit.
1 Corinthians 9:13 Do you not know that those who are employed in the temple service get their food from the temple, and those who serve at the altar share in the sacrificial offerings?
Who Are You Serving and What's Your Attitude?
Acts 20:18-21 "…You yourselves know how I lived among you the whole time from the first day that I set foot in Asia, serving the Lord with all humility and with tears and with trials that happened to me through the plots of the Jews; how I did not shrink from declaring to you anything that was profitable, and teaching you in public and from house to house, testifying both to Jews and to Greeks of repentance toward God and of faith in our Lord Jesus Christ." (Paul speaking to the Ephesian Elders)
Acts 26:6-7 (KJV) And now I stand and am judged for the hope of the promise made of God, unto our fathers: Unto which promise our twelve tribes, instantly serving God day and night, hope to come.
Galatians 5:13 For you were called to freedom, brothers. Only do not use your freedom as an opportunity for the flesh, but through love serve one another.
Colossians 3:23-24 Whatever you do, work heartily, as for the Lord and not for men, knowing that from the Lord you will receive the inheritance as your reward. You are serving the Lord Christ.
1 Peter 1:12 It was revealed to them that they were serving not themselves but you, in the things that have now been announced to you through those who preached the good news to you by the Holy Spirit sent from heaven, things into which angels long to look.
Christian Quotes About Serving
"Are you still diligently living for God and serving Him, even in these last days? Now is not the time to ease up, but to charge forward and continue living for the Lord." ~ Paul Chappell 
"God's people cannot be shamed into serving God; they need to be challenged." ~ Jack Hyles 
"In the Kingdom of God, service is not a stepping-stone to nobility: it is nobility, the only kind of nobility that is recognized."  ~ T.W. Manson 
"If you have no opposition in the place you serve, you're serving in the wrong place." ~ G. Campbell Morgan
"Good duties must not be pressed and beaten out of us, as the waters came out of a rock when Moses smote it with his rod; but must freely drop from us, as myrrh from the tree, or honey from the comb."  ~ Thomas Watson
Did You Like This Article?
If this article was helpful to you, please consider linking this article to your own blog or sharing this through the social buttons to the left. You might also find some of these other good Bible Verse articles helpful:
20 Bible Verses About Peace– The Peace found through God can defy all understanding. Check out these great scriptures about peace.
25 Bible Verses For Strength– Are you looking for Strength? Check out these scriptures about how to find strength in God.
25 Bible Verses About Love– What does the Bible say about love? Check out these great scriptures and quotes.
Resources
The Holy Bible, English Standard Version
The Holy Bible, King James Version (KJV)
"Scripture quotations are from The Holy Bible, English Standard Version® (ESV®), copyright © 2001 by Crossway, a publishing ministry of Good News Publishers. Used by permission. All rights reserved."
www.Youtube.com–  "Walk on the Water" by Britt Nicole