Here are four very important Bible verses about fighting the good fight of faith.
2 Timothy 4:7 "I have fought the good fight, I have finished the race, I have kept the faith."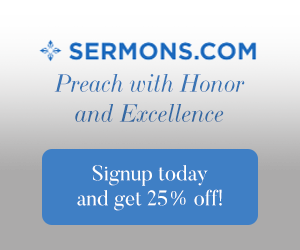 The 2nd Book of Timothy and chapter four might be one of the most heartbreaking chapters for me to read.  For one thing Paul wrote "I am already being poured out as a drink offering, and the time of my departure has come.  I have fought the good fight, I have finished the race, I have kept the faith" (2 Tim 4:6-7) so he knew he was about to die and even though "Demas, in love with this present world, has deserted me and gone to Thessalonica. Luke alone is with me" (2 Tim 4:10-11a).  Paul wrote that "At my first defense no one came to stand by me, but all deserted me. May it not be charged against them" (2 Tim 4:16) so in the end, all had forsaken him but only "the Lord stood by me and strengthened me, so that through me the message might be fully proclaimed and all the Gentiles might hear it. So I was rescued from the lion's mouth.  The Lord will rescue me from every evil deed and bring me safely into his heavenly kingdom. To him be the glory forever and ever. Amen." (2 Tim 4:17-18).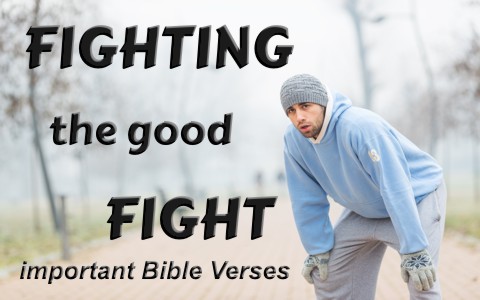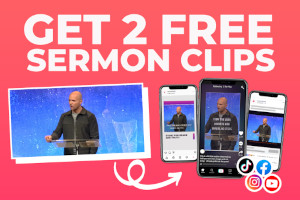 1 Timothy 6:12 "Fight the good fight of the faith. Take hold of the eternal life to which you were called and about which you made the good confession in the presence of many witnesses."
This is one of the clearest commands in the Bible that we are to fight the good fight of the faith but what is this fight about?  Paul specifies it's about the Christian faith and the battle ground for the fight is about preserving the faith just like Jude wrote, "contend for the faith that was once for all delivered to the saints" (Jude 1:3).  The faith that has already been delivered runs from Genesis to Revelation.  There is a battle going on; a battle for the truth so we must strive to preserve what's already been delivered to the saints.  We are not expecting any new deliveries because it was "once for all delivered."  I would say truth is worth fighting for.
Ephesians 6:12 "For we do not wrestle against flesh and blood, but against the rulers, against the authorities, against the cosmic powers over this present darkness, against the spiritual forces of evil in the heavenly places."
Jacob wrestled with God but he had been wrestling with a lot of others before this.  His name means "supplanter" or "deceiver."  After Jacob had wrestled with God, he realized that "I have seen God face to face, and yet my life has been delivered" (Gen 32:20).  Jacob's name was later changed to Israel as God said "you have striven with God and with men, and have prevailed" (Gen 32:28).  Today, we wrestle against an unseen enemy.  Satan and his demons are spirit beings but very powerful ones too and because of this, it is necessary to put on "the whole armor of God, that you may be able to stand against the schemes of the devil" (Eph 6:11).
James 1:12 "Blessed is the man who remains steadfast under trial, for when he has stood the test he will receive the crown of life, which God has promised to those who love him."
How blessed is the man or woman who remains firm in their faith, remaining steadfast even under trial.  Just as God told ancient Israel, He says to us "You shall not fear them, for it is the LORD your God who fights for you" (Deut 3:22).  The things we fear the most like trials, financial difficulties, and relationship problems are best handled by letting God handle them.  Commit it to prayer and then commit it to God because He alone can direct even a pagan king's heart (Prov 21:1) so don't be like "those who shrink back and are destroyed, but of those who have faith and preserve their souls" (Heb 10:39).
Conclusion
Paul kept his faith in the Lord and kept fighting the good fight of faith till the very end.  He wrote that "there is laid up for me the crown of righteousness, which the Lord, the righteous judge, will award to me on that Day, and not only to me but also to all who have loved his appearing" (2 Tim 4:8). Our fight for the faith makes us stronger in the faith.  James wrote "For you know that the testing of your faith produces steadfastness" (James 1:3) so the testing of our faith, in fighting for the faith once delivered, produces a steadfastness for the Christian, so keep fighting the good fight of faith my fellow Christian.  The very best possible fighting position that a believer could possibly take is on our knees because "The LORD will fight for you, and you have only to be silent" (Ex 14:14); in this way, God receives all the glory.
Relating reading: What Does Perseverance of the Saints Mean?
Resource – Scripture quotations are from The Holy Bible, English Standard Version® (ESV®), copyright © 2001 by Crossway, a publishing ministry of Good News Publishers. Used by permission. All rights reserved.