All Christians will have times of doubt and fear and even worry. We can see this throughout the pages of Scriptures in many of our biblical heroes. Satan will often use these things we think on to weaken our faith. I think of some of the stories of Abraham or even King David and we get to see first hand what fear and worry can look like and often lead us into sin. The word of God has much to say about this topic and gives us many verses to turn to for strength and determination in our daily walk with God. Sometimes these verses will tell us to simply hang on or endure a tough circumstance. Other times we are told to think through and grasp and embrace the power of God in our lives. But overall, God's word gives us hope as we (sinful people) will battle our sin nature for the rest of our lives or until the return of Jesus. Consider the following verses…
Galatians 6:9 "And let us not grow weary of doing good, for in due season we will reap, if we do not give up."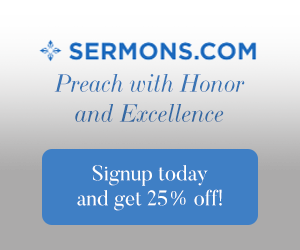 Determination
Psalms 27:14 Wait for the LORD; be strong, and let your heart take courage; wait for the LORD!
Proverbs 20:13 Love not sleep, lest you come to poverty; open your eyes, and you will have plenty of bread.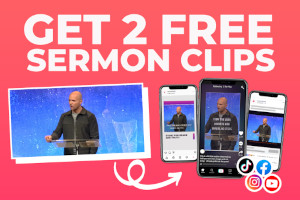 Luke 9:62 Jesus said to him, "No one who puts his hand to the plow and looks back is fit for the kingdom of God."
Romans 8:35-39 Who shall separate us from the love of Christ? Shall tribulation, or distress, or persecution, or famine, or nakedness, or danger, or sword? As it is written, "For your sake we are being killed all the day long; we are regarded as sheep to be slaughtered."   No, in all these things we are more than conquerors through him who loved us. For I am sure that neither death nor life, nor angels nor rulers, nor things present nor things to come, nor powers, nor height nor depth, nor anything else in all creation, will be able to separate us from the love of God in Christ Jesus our Lord.
Romans 12:11 Do not be slothful in zeal, be fervent in spirit, serve the Lord.
Endurance
1 Corinthians 9:24-27  Do you not know that in a race all the runners run, but only one receives the prize? So run that you may obtain it. Every athlete exercises self-control in all things. They do it to receive a perishable wreath, but we an imperishable. So I do not run aimlessly; I do not box as one beating the air.  But I discipline my body and keep it under control, lest after preaching to others I myself should be disqualified.
Philippians 4:13 I can do all things through him who strengthens me.
1 Thessalonians 3:8 For now we live, if you are standing fast in the Lord.
2 Thessalonians 3:13   As for you, brothers, do not grow weary in doing good.
1 Timothy 6:12 Fight the good fight of the faith. Take hold of the eternal life to which you were called and about which you made the good confession in the presence of many witnesses.
 2 Timothy 4:7 I have fought the good fight, I have finished the race, I have kept the faith.
Hebrews 12:1  Therefore, since we are surrounded by so great a cloud of witnesses, let us also lay aside every weight, and sin which clings so closely, and let us run with endurance the race that is set before us,
Instruction and Teaching
Proverbs 6:23 For the commandment is a lamp and the teaching a light, and the reproofs of discipline are the way of life.
1 Thessalonians 4:11 and to aspire to live quietly, and to mind your own affairs, and to work with your hands, as we instructed you,
2 Timothy 3:16-17 All Scripture is breathed out by God and profitable for teaching, for reproof, for correction, and for training in righteousness, that the man of God may be complete, equipped for every good work.
1 Peter 2:2 Like newborn infants, long for the pure spiritual milk, that by it you may grow up into salvation.
Jeremiah 29:11 For I know the plans I have for you, declares the LORD, plans for welfare and not for evil, to give you a future and a hope.
2 Thessalonians 1:4 Therefore we ourselves boast about you in the churches of God for your steadfastness and faith in all your persecutions and in the afflictions that you are enduring.
Romans 12:1-2  I appeal to you therefore, brothers, by the mercies of God, to present your bodies as a living sacrifice, holy and acceptable to God, which is your spiritual worship. Do not be conformed to this world, but be transformed by the renewal of your mind, that by testing you may discern what is the will of God, what is good and acceptable and perfect.
Romans 15:4 For whatever was written in former days was written for our instruction, that through endurance and through the encouragement of the Scriptures we might have hope.
Matthew 22:29   But Jesus answered them, "You are wrong, because you know neither the Scriptures nor the power of God.
Determination alone is not enough for us to become more like Jesus. We need to be filled with the Holy Spirit and rely on the power of God but we also need to be committed or determined to hold fast to our faith. Pray without ceasing to God. Seek Him and be resolute to grow daily in Him. It is so worth it to be spending time with God. He is so worth it. He sent Jesus because He loves you and me so much and wants what is best for us.
Praise God, from Whom all blessings flow;
Praise Him, all creatures here below;
Praise Him above, ye heavenly host;
Praise Father, Son, and Holy Ghost. Amen.
Looking for more Bible verses by topic? Take a look at our collection:
Resource – The Holy Bible, English Standard Version "Scripture quotations are from The Holy Bible, English Standard Version® (ESV®), copyright © 2001 by Crossway, a publishing ministry of Good News Publishers. Used by permission. All rights reserved." YouTube video "Higher Ground" sung by The Smucker Family