Sometimes you must go through the valley to reach the top of the mountain. Figuratively, the valley is what we call the times of adversity. These are those times when you may have some questions for your Heavenly Father. The hard times are when you should draw nigh unto God; He wants to hear from you (Hebrews 9:19). In adversity I often call to mind a memory verse. One of my favorite memory verses in the valley is one that was written by the weeping prophet, Jeremiah: "It is of the LORD's mercies that we are not consumed, because his compassions  fail not. They are new every morning: great is thy faithfulness. The LORD is my portion, saith my soul; therefore will I hope in him. (Lamentations 3:22-24 KJV)
Take a look at these twenty uplifting  Bible verses for times of adversity; I pray that you are encouraged.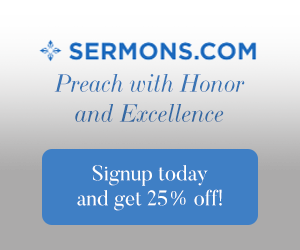 Adversity as a Faith Builder

Psalms 91:1,2  He who dwells in the shelter of the Most High will abide in the shadow of the Almighty.  I will say to the LORD, "My refuge and my fortress,  my God, in whom I trust."

Proverbs 3:5,6 Trust in the LORD with all your heart, and do not lean on your own understanding. In all your ways acknowledge him, and he will make straight your paths.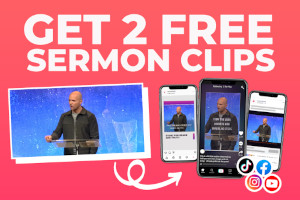 Romans 8:38,39 For I am sure that neither death nor life, nor angels nor rulers, nor things present nor things to come, nor powers, nor height nor depth, nor anything else in all creation, will be able to separate us from the love of God in Christ Jesus our Lord.

James 1:2-4 Count it all joy, my brothers, when you meet trials of various kinds, for you know that the testing of your faith produces steadfastness. And let steadfastness have its full effect, that you may be perfect and complete, lacking in nothing.

1 Peter 1:6-9 In this you rejoice, though now for a little while, if necessary, you have been grieved by various trials, so that the tested genuineness of your faith—more precious than gold that perishes though it is tested by fire—may be found to result in praise and glory and honor at the revelation of Jesus Christ.  Though you have not seen him, you love him. Though you do not now see him, you believe in him and rejoice with joy that is inexpressible and filled with glory, obtaining the outcome of your faith, the salvation of your souls.

We Have a Promise of Peace and Rest

Psalms 85:8 Let me hear what God the LORD will speak, for he will speak peace to his people, to his saints

Isaiah 26:3,4 You keep him in perfect peace whose mind is stayed on you, because he trusts in you. Trust in the LORD forever,  for the LORD GOD is an everlasting rock.

Matthew 11:28-30 "Come to me, all who labor and are heavy laden, and I will give you rest. Take my yoke upon you, and learn from me, for I am gentle and lowly in heart, and you will find rest for your souls. For my yoke is easy, and my burden is light." (Jesus' words)

John 14:27 "Peace I leave with you; my peace I give to you. Not as the world gives do I give to you. Let not your hearts be troubled, neither let them be afraid." (Jesus' words)

Philippians 4:6,7 … do not be anxious about anything, but in everything by prayer and supplication with thanksgiving let your requests be made known to God. And the peace of God, which surpasses all understanding, will guard your hearts and your minds in Christ Jesus.

Adversity so we See God and the Need for Jesus

Psalms 27:5,6 For he will hide me in his shelter in the day of trouble; he will conceal me under the cover of his tent;  he will lift me high upon a rock. And now my head shall be lifted up above my enemies all around me, and I will offer in his tent sacrifices with shouts of joy; I will sing and make melody to the LORD.

John 9:1-3 As he passed by, he saw a man blind from birth.  And his disciples asked him, "Rabbi, who sinned, this man or his parents, that he was born blind?" Jesus answered, "It was not that this man sinned, or his parents, but that the works of God might be displayed in him.

2 Corinthians 1:8,9 For we do not want you to be ignorant, brothers of the affliction we experienced in Asia. For we were so utterly burdened beyond our strength that we despaired of life itself.  Indeed, we felt that we had received the sentence of death. But that was to make us rely not on ourselves but on God who raises the dead.

2 Corinthians 1:10,11 He delivered us from such a deadly peril, and he will deliver us. On him we have set our hope that he will deliver us again.  You also must help us by prayer, so that many will give thanks on our behalf for the blessing granted us through the prayers of many.

Philippians 1:12-14 I want you to know, brothers, that what has happened to me has really served to advance the gospel, so that it has become known throughout the whole imperial guard and to all the rest that my imprisonment is for Christ. And most of the brothers, having become confident in the Lord by my imprisonment, are much more bold to speak the word without fear.

Adversity is Temporary

Romans 8:18-21 For I consider that the sufferings of this present time are not worth comparing with the glory that is to be revealed to us. For the creation waits with eager longing for the revealing of the sons of God. For the creation was subjected to futility, not willingly, but because of him who subjected it, in hope that the creation itself will be set free from its bondage to corruption and obtain the freedom of the glory of the children of God.

2 Corinthians 4:16-18 So we do not lose heart. Though our outer self is wasting away, our inner self is being renewed day by day. For this light momentary affliction is preparing for us an eternal weight of glory beyond all comparison,  as we look not to the things that are seen but to the things that are unseen. For the things that are seen are transient, but the things that are unseen are eternal.

2 Corinthians 9:8 And God is able to make all grace abound to you, so that having all sufficiency in all things at all times, you may abound in every good work.

1 Peter 1:3-5 Blessed be the God and Father of our Lord Jesus Christ! According to his great mercy, he has caused us to be born again to a living hope through the resurrection of Jesus Christ from the dead, to an inheritance that is imperishable, undefiled, and unfading, kept in heaven for you, who by God's power are being guarded through faith for a salvation ready to be revealed in the last time.

Revelation 21:3,4 And I heard a loud voice from the throne saying, "Behold, the dwelling place of God is with man. He will dwell with them, and they will be his people, and God himself will be with them as their God. He will wipe away every tear from their eyes, and death shall be no more, neither shall there be mourning, nor crying, nor pain anymore, for the former things have passed away."
Christian Quotes About Adversity
"God hath divers ways into divers men. Into some he comes at noon, in the sunshine of prosperity; to some in the dark and heavy clouds of adversity. Some he affects with the music of the church; some, with some particular collect or prayer; some, with some passage of a sermon, which takes no hold of him that stands next to him. Watch the ways the Spirit of God into thee."  ~ John Donne

"Christian, remember the good of God in the frost of adversity."  ~ Charles H. Spurgeon

"Adversity is the diamond dust heave polishes its jewels with"  ~Robert Leighton

"Comfort and prosperity have never enriched the world as much as adversity has."  ~ Billy Graham

"The long, dull, monotonous years of middle-aged prosperity or middle-aged adversity are excellent campaigning weather for the devil."  ~ C.S. Lewis
How Did You Like This Article?
If this article was helpful to you, please consider linking this article to your own blog or sharing this through the social buttons to the left. You might also find some of these other good articles helpful:
Bible Verses About Money–  Take a look at this huge list of Bible verses on the topic of money.
25 Bible Verses For Strength– Looking towards God as your source of strength in times of adversity.
25 Bible Verses About Love– What does the Bible say about love? Check out these great scriptures and quotes.
Resources
The Holy Bible, English Standard Version
"Scripture quotations are from The Holy Bible, English Standard Version® (ESV®), copyright © 2001 by Crossway, a publishing ministry of Good News Publishers. Used by permission. All rights reserved."
The Holy Bible, King James Version
www.youtube.com – Song " Great is Thy Faithfulness"- Selah