When someone talks about the fruit of the Spirit most believers know you can find a great list in Galatians 5:22-23. But where else can you find similar concepts that show evidence of that fruit in the King James Version of the Bible? Let's take a look.
Fruit of the Spirit "But the fruit of the Spirit is love, joy, peace, longsuffering, gentleness, goodness, faith, Meekness, temperance: against such there is no law." Galatians 5:22-23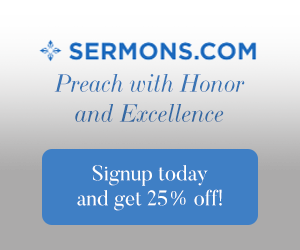 Love
John 5:42 But I know you, that ye have not the love of God in you.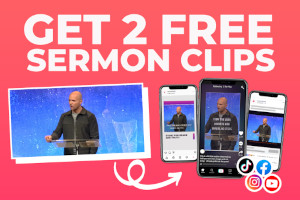 John 10:17 Therefore doth my Father love me, because I lay down my life, that I might take it again.
John 13:34 A new commandment I give unto you, That ye love one another; as I have loved you, that ye also love one another.
Romans 8:38–39  For I am persuaded, that neither death, nor life, nor angels, nor principalities, nor powers, nor things present, nor things to come, Nor height, nor depth, nor any other creature, shall be able to separate us from the love of God, which is in Christ Jesus our Lord.
1 Corinthians 8:3  But if any man love God, the same is known of him.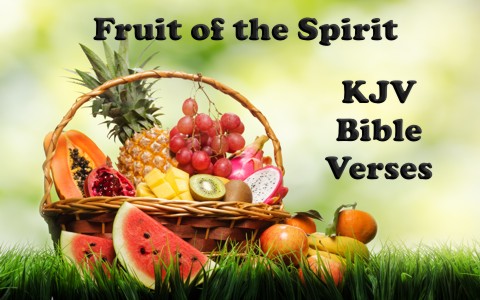 Joy
Luke 2:10  And the angel said unto them, Fear not: for, behold, I bring you good tidings of great joy, which shall be to all people.
Luke 6:23  Rejoice ye in that day, and leap for joy: for, behold, your reward is great in heaven: for in the like manner did their fathers unto the prophets.
John 15:11  These things have I spoken unto you, that my joy might remain in you, and that your joy might be full.
Acts 13:52  And the disciples were filled with joy, and with the Holy Ghost.
Peace
Mark 9:50  Salt is good: but if the salt have lost his saltness, wherewith will ye season it? Have salt in yourselves, and have peace one with another.
John 16:33  These things I have spoken unto you, that in me ye might have peace. In the world ye shall have tribulation: but be of good cheer; I have overcome the world.
Romans 8:6  For to be carnally minded is death; but to be spiritually minded is life and peace.
Longsuffering (Patience)
2 Corinthians 6:6  By pureness, by knowledge, by longsuffering, by kindness, by the Holy Ghost, by love unfeigned,
Ephesians 4:2  With all lowliness and meekness, with longsuffering, forbearing one another in love;
Colossians 1:11  Strengthened with all might, according to his glorious power, unto all patience and longsuffering with joyfulness;
2 Timothy 4:2  Preach the word; be instant in season, out of season; reprove, rebuke, exhort with all longsuffering and doctrine.
Gentleness
2 Corinthians 10:1  Now I Paul myself beseech you by the meekness and gentleness of Christ, who in presence am base among you, but being absent am bold toward you:
1 Thessalonians 2:7  But we were gentle among you, even as a nurse cherisheth her children:
2 Timothy 2:24  And the servant of the Lord must not strive; but be gentle unto all men, apt to teach, patient,
Titus 3:2  To speak evil of no man, to be no brawlers, but gentle, shewing all meekness unto all men.
Goodness
2 Corinthians 9:8  And God is able to make all grace abound toward you; that ye, always having all sufficiency in all things, may abound to every good work:
Galatians 6:10  As we have therefore opportunity, let us do good unto all men, especially unto them who are of the household of faith.
Ephesians 4:28  Let him that stole steal no more: but rather let him labour, working with his hands the thing which is good, that he may have to give to him that needeth.
Ephesians 5:9  (For the fruit of the Spirit is in all goodness and righteousness and truth;)
Philippians 4:8  Finally, brethren, whatsoever things are true, whatsoever things are honest, whatsoever things are just, whatsoever things are pure, whatsoever things are lovely, whatsoever things are of good report; if there be any virtue, and if there be any praise, think on these things.
Faith
Galatians 3:11  But that no man is justified by the law in the sight of God, it is evident: for, The just shall live by faith.
Galatians 3:22  But the scripture hath concluded all under sin, that the promise by faith of Jesus Christ might be given to them that believe.
Galatians 3:26  For ye are all the children of God by faith in Christ Jesus.
Ephesians 3:12  In whom we have boldness and access with confidence by the faith of him.
Ephesians 6:16  Above all, taking the shield of faith, wherewith ye shall be able to quench all the fiery darts of the wicked.
Meekness
1 Corinthians 4:21  What will ye? shall I come unto you with a rod, or in love, and in the spirit of meekness?
2 Corinthians 10:1  Now I Paul myself beseech you by the meekness and gentleness of Christ, who in presence am base among you, but being absent am bold toward you:
Galatians 6:1  Brethren, if a man be overtaken in a fault, ye which are spiritual, restore such an one in the spirit of meekness; considering thyself, lest thou also be tempted.
Colossians 3:12  Put on therefore, as the elect of God, holy and beloved, bowels of mercies, kindness, humbleness of mind, meekness, longsuffering;
Temperance (Self Control)
1 Corinthians 9:25  And every man that striveth for the mastery is temperate in all things. Now they do it to obtain a corruptible crown; but we an incorruptible.
Titus 1:8–9  But a lover of hospitality, a lover of good men, sober, just, holy, temperate; Holding fast the faithful word as he hath been taught, that he may be able by sound doctrine both to exhort and to convince the gainsayers.
Titus 2:2  That the aged men be sober, grave, temperate, sound in faith, in charity, in patience.
2 Peter 1:6–7  And to knowledge temperance; and to temperance patience; and to patience godliness; And to godliness brotherly kindness; and to brotherly kindness charity.
Final Thoughts
If you keep searching you will find even more verses that evidence the fruit of the Spirit. Can you find any and include them in the comments below.
Take a look at this related article: Fruit of the Spirit: List with Descriptions
Resource – Scripture quotations are from The Holy Bible, King James Version