It's a tough decision for a mother to leave the home for a part-time or full-time job. There will be many days she is walking or driving away from home with a heavy heart. Yet the Lord is with the mothers who long to be home but can't because of their circumstances. He is available to comfort, give wisdom, and peace to His precious daughters. Working mothers (who have to leave the home) can take strength from the following 7 inspirational Bible verses:
Strive towards contentment
"I know what it is to be in need, and I know what it is to have plenty. I have learned the secret of being content in any and every situation, whether well fed or hungry, whether living in plenty or in want. I can do all this through him who gives me strength" (Philippians 4:12-13).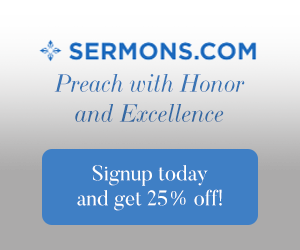 For a mother who prefers to stay at home and has to work outside the home—there may be great temptation for discontentment. This is especially true if our family and friends are able to stay at home. However, knowing that God is in control and can make this season of our lives turn for good, we can experience true contentment in our spirits.
Learn to trust
"Surely God is my salvation; I will trust and not be afraid. The Lord, the Lord himself, is my strength and my defense; he has become my salvation" (Isaiah 12:2).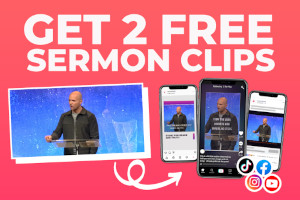 Trusting in God is the foundation for every believer who finds themselves in circumstances they didn't choose. When mothers learn to trust in God to take care of our families while we are apart, we grow in our faith and He can use us to do great things for the kingdom. To trust in God will take time, but little by little we will see Him work the miraculous on our behalf.
Do everything without complaining
"Do everything without grumbling or arguing, so that you may become blameless and pure, children of God without fault in a warped and crooked generation. Then you will shine among them like stars in the sky as you hold firmly to the word of life" (Philippians 2:14-16).
Grumbling and discontentment go hand in hand. Persevering through this season without complaining shows God, our family, and the world how bright the light of Christ is within us. We recognize that our situation could be worse, so we must discipline ourselves to resist complaining in the midst of God being a blessing to our family.
Be strong and courageous
"Have I not commanded you? Be strong and courageous. Do not be afraid; do not be discouraged, for the Lord your God will be with you wherever you go" (Joshua 1:9).
Satan will tempt us with fearful thoughts about everything that could go wrong. However as soldiers in God's army, we can stand fearless and courageous knowing that God is in control and encamps His angels around our children as we pray for them. A spirit-filled, fearless mother models unrelenting faith in God and prepares her children to deal with the world in the same manner.
Work as unto God
"Whatever your hand finds to do, do it with all your might, for in the realm of the dead, where you are going, there is neither working nor planning nor knowledge nor wisdom" (Ecclesiastes 1:9).
Whether a mother works in or outside the home, we are still expected to work as to God. Our ultimate goal is to please God with all the work we do. By keeping in mind that God is watching and blessing us, we can take great peace and strength to accomplish many tasks above and beyond the expectations of others.
Keep your focus on God
"Set your minds on things above, not on earthly things" (Colossians 3:1). 
It's easy to get distracted when so many hours of the day are outside the home. The lure of making more money or pleasing man can become a temptation. However, remaining focused on God's purpose and plan for the family will help us resist the efforts of Satan, the world, and the flesh that attempt to pull us away from the cares of our families. Our focus is solidified in Christ when we commit ourselves to daily prayer and Bible reading. 
Strive towards your calling
"I press on toward the goal to win the prize for which God has called me heavenward in Christ Jesus" (Philippians 3:14). 
Only those efforts focused on Christ will last throughout eternity. In a season—work will be done, children will grow up, and eternity will be found. As mothers we are on this earth for a short period of time to accomplish God's will in our lives. Our calling is accomplished no matter where we find ourselves every day—in or outside the home.
Spirit of a Mother
God gives the Holy Spirit to every mother who submits to Him and through Him gives her great strength and grace to endure in difficult times. When she puts all her trust and care into God's mighty hands, she will have everything necessary to raise godly children in the midst of a wicked culture. Her work outside the home will be blessed and fruitful because of the hand of the Lord on her life.
Resource – New International Version Bible, The Holy Bible, New International Version®, NIV® Copyright© 1973, 1978, 1984, 2011 by Biblca, Inc.™ Used by permission. All rights reserved worldwide.