One common dictionary definition of hope is "the feeling that what is wanted can be had or that events will turn out for the best" (1). As a Christian I often equate hope with trust. Hope and trust in eternal life is blessed for those who count Jesus as their personal Savior. Here are my favorite KJV Bible Scriptures about hope.  See if your favorite is listed here.
Hope Abides 
1 Corinthians 13:13 "And now abideth faith, hope, charity, these three; but the greatest of these is charity."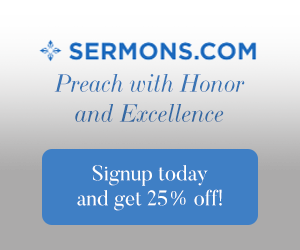 This verse from 1 Corinthians 13 is, of course, a very popular part of a chapter that speaks of love. We hear it mostly at weddings, but we also hear these three things listed together often: faith, hope and love (charity). I like how Paul says that "hope" abides, that means it is here to stay, unlike the sign gifts that are listed just prior to this verse. The passage tells us that some things will fail and even vanish away when that which is perfect has come. But along with faith and love, hope abides.
Good Hope 
2 Thessalonians 2:16-17 "Now our Lord Jesus Christ himself, and God, even our Father, which hath loved us, and hath given us everlasting consolation and good hope through grace, comfort your hearts, and stablish you in every good word and work."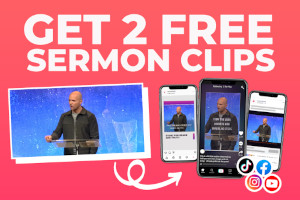 As part of Paul's closing to his 2nd letter to the church at Thessalonica he prays that the Lord will continually console them with the "good hope" that He has bestowed upon them. This hope (or trust) is the foundation that establishes the good works that we do as evidence of our salvation. This is a special kind of hope that endures.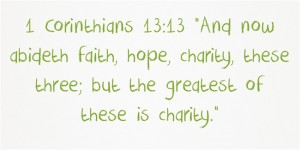 Blessed Hope 
Titus 2:13 "Looking for that blessed hope, and the glorious appearing of the great God and our Saviour Jesus Christ" 
In Paul's letter to Titus, a young Christian that he left to ordain elders, we see Paul exhorting servants to honor their masters and live in a way that is becoming of followers of Christ. He reminds young Titus that as followers of Christ we are to look forward to the time when Jesus appears to "catch up" the believers to go with Him (1 Thessalonians 4:17). This blessed hope is unique to believers, in that whether we are dead or alive when Jesus returns to redeem His Church, we are assured a place in Heaven with Him. This is the blessed hope that helps us through trials here on earth. It helps us deal with the grief that comes with the loss of a loved one. It helps us during times of great illness and other life challenges that we face as humans. When we believe in what Jesus did for us when He died on the cross and then rose from the dead we are given the promise of everlasting life and that hope can be nothing less than blessed (Ephesians 1:12-14)!
Sure and Steadfast Hope 
Hebrews 6:18 "That by two immutable things, in which it was impossible for God to lie, we might have a strong consolation, who have fled for refuge to lay hold upon the hope set before us: Which hope we have as an anchor of the soul, both sure and stedfast, and which entereth into that within the veil" 
This is my all-time favorite "hope" verse. It paints such a picture of strength. The symbol for hope here is an anchor.  I have a personal story to share about an anchor with you. You see there was a time in our young married life when Michael and I bought a sail boat. We lived in Northeast Ohio and boating was a favorite pastime of many. When we bought the boat it was in need of some tender love and care. The hull was in great shape and the main sail and jib were in excellent condition.  This was not a deep keel boat and instead had a heavy center board that you would lower when you sailed – that was one tricky centerboard and you just never knew when it was going to be uncooperative – more on that later. We needed to restore the wood on deck and around the rails and such. We also replaced all the ropes and stays as well as the hardware around the boat. Truly we were novice at this whole sailing idea, however we learned the regulations for being able to sail her on Lake Erie and other nearby waters. We had to have the proper number of life jackets for 6 people (the capacity for passengers), and a whistle or air horn. We also needed to have a distress flag and even some flares. Finally, we were required to carry an anchor.
One day we were taking her out (Oh, did I tell you her name was the Pamela Rose – yes, Captain named her after his favorite girl). Well, there we were getting ready to take her out on the Great Lake Erie on a day that had 15-18 knot winds. Remember, I told you we were novice sailors. We launched and were moving away from the shore when it became apparent that the center board was having a bad day and would not go down. What does this mean? It means that we were out there on the lake with a boat that was sitting atop the water with no ballast to keep her from keeling and capsizing! We hadn't even raised a sail yet and were still under trolling motor power when we began to drift into the rocks. So we did what any good sailor would do, attempt to get back to shore! It was impossible to go against those winds and we were quickly headed for danger. So we threw out the anchor and guess what? The anchor DID NOT HOLD. It was not sure and steadfast and we had no HOPE of returning to shore without assistance. So up went the distress flag and within minutes the Coast Guard was there to pull us out. I was astounded when the first thing they did after they had us in tow was to cut our anchor! But really, the anchor was of no use to us at the moment.
So you can see why I get a picture in my head every time I read this passage from Hebrews 6 because the hope that we have in Jesus Christ is so much better than any other anchor when we sail upon the rough waters that we sometimes call life.
Lively Hope 
1 Peter 1:3-5 "Blessed be the God and Father of our Lord Jesus Christ, which according to his abundant mercy hath begotten us again unto a lively hope by the resurrection of Jesus Christ from the dead, to an inheritance incorruptible, and undefiled, and that fadeth not away, reserved in heaven for you, who are kept by the power of God through faith unto salvation ready to be revealed in the last time." 
What better passage can we have for the proof text of eternal life? A "lively hope" is the hope of life after physical death. It is our inheritance as the adopted of the Father by faith in Jesus Christ (Ephesians 1:5). I love the positive and "lively" words in this passage, take a look:
Inheritance incorruptible
Undefiled
Fadeth not away
Reserved for you in heaven
Kept by the power of God … unto salvation
This hope is alive and well and it will keep us until Jesus returns to redeem His purchased possession (Ephesians 1:14).
Final Thoughts 
There was a movie some years ago entitled "Hope Floats". It was about a young woman who lost her husband to infidelity. In the wake of her humiliation she returned to her small Texas hometown with her young daughter to pick up the pieces of her life. As she reconnects with an old friend she begins to have hope of a happier life for her and her daughter. She allows hope to rise to the top and carry her through.
When we trust in the Lord, we can allow hope to pull us through. It is a special blessed hope that does not fade away. It is active and alive and when you face the storms in life it is that anchor that will allow you to remain sure and steadfast.
Resources: Scripture references are from the Holy Bible, King James Version. (1) (n.d.). Retrieved July 30, 2015, from http://dictionary.reference.com/browse/hope