What does the Bible say about sin? The Bible is very clear on the subject of sin in that everyone is guilty of sin, God hates sin, God found a way through Jesus for us to be forgiven of sin. Feel free to use these sin Bible scriptures for a devotional, Sunday school lesson or topical Bible study.
We Are All Sinners
Romans 3:23  For everyone has sinned; we all fall short of God's glorious standard.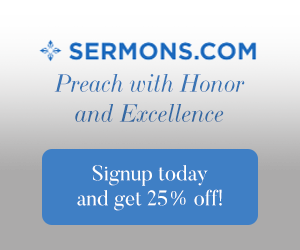 Isaiah 64:6 We are all infected and impure with sin. When we display our righteous deeds, they are nothing but filthy rags. Like autumn leaves, we wither and fall, and our sins sweep us away like the wind.
We Need To Confess Our Sin
Proverbs 28:13 People who conceal their sins will not prosper, but if they confess and turn from them, they will receive mercy.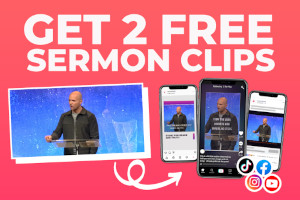 Hosea 5:15  Then I will return to my place until they admit their guilt and turn to me. For as soon as trouble comes, they will earnestly search for me."
God Forgives Our Sin
1 John 1:7-9 But if we are living in the light, as God is in the light, then we have fellowship with each other, and the blood of Jesus, his Son, cleanses us from all sin.  If we claim we have no sin, we are only fooling ourselves and not living in the truth. But if we confess our sins to him, he is faithful and just to forgive us our sins and to cleanse us from all wickedness.
Forgiving One Another's Sins
Luke 17:3-4 So watch yourselves!    "If another believer sins, rebuke that person; then if there is repentance, forgive. Even if that person wrongs you seven times a day and each time turns again and asks forgiveness, you must forgive."
Examples of Sin
Colossians 3:5-6   So put to death the sinful, earthly things lurking within you. Have nothing to do with sexual immorality, impurity, lust, and evil desires. Don't be greedy, for a greedy person is an idolater, worshiping the things of this world.  Because of these sins, the anger of God is coming.
Galatians 5:19-21  When you follow the desires of your sinful nature, the results are very clear: sexual immorality, impurity, lustful pleasures, idolatry, sorcery, hostility, quarreling, jealousy, outbursts of anger, selfish ambition, dissension, division,  envy, drunkenness, wild parties, and other sins like these. Let me tell you again, as I have before, that anyone living that sort of life will not inherit the Kingdom of God.
Victory Over Sin
1 Corinthians 15:57 But thank God! He gives us victory over sin and death through our Lord Jesus Christ.
Romans 8:1 So now there is no condemnation for those who belong to Christ Jesus.
I pray that these Bible Verses on sin helped you to see sin the way God does. Please feel free to add any other sin Scriptures in the comments so this will be a better resource for those that find it. For those who have not accepted Jesus into their lives and are ready to accept Jesus please see below which is a portion of an article Jack Wellman wrote about Signs of the Second Coming of Jesus.
HOW TO RECEIVE & KNOW YOU HAVE ETERNAL LIFE
Admit – that you are a sinner and in need of a Savior (Rom 6:23)
Abandon – self-effort and realize that you can not be saved by your works or your own efforts (Acts 16:31)
Accept freely Christ's payment for your sins, required of the Father (John 3:16)
Acknowledge Jesus Christ as your personal lord and Savior (Acts 4:12)
Resources: WWW.BIBLEGATEWAY.COM The Holy Bible, New Living Translation. Scripture quotations marked (NLT) are taken from the Holy Bible, New Living Translation, copyright © 1996, 2004, 2007 by Tyndale House Foundation. Used by permission of Tyndale House Publishers, Inc., Carol Stream, Illinois 60188. All rights reserved.