Here are 7 of my favorite Bible verses for those who want to quit smoking. What ones could you suggest?
Philippians 4:13 "I can do all things through him who strengthens me."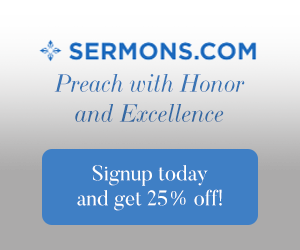 What seems impossible to do without God's help? Overcoming sin; and pretty much everything else! We can do all things through Christ who will strengthen us but the opposite must necessarily be true; we can do nothing without Him unless He strengthens us.  If you think you can overcome on your own, you are sorely mistaken.  I know of many who have needed God's power through His Spirit to overcome smoking, drugs, pornography, alcohol or any other number of addictions but I have yet to meet one who did it successfully on their own.  Paul said that we can do all things but it must be through Christ, which means that it must be done through His power, because that is where the true strength lies…the power doesn't lay within me to overcome anything.  This is why God is glorified; because it is through Christ and not through ourselves, that we can do all things because He is the One Who strengthens us because we don't have that kind of strength within us.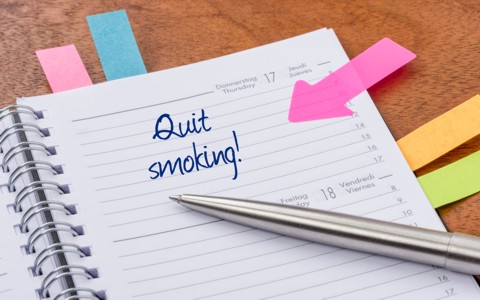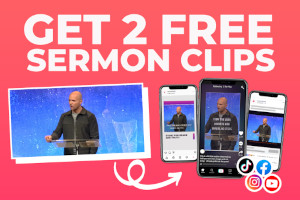 Matthew 19:26 "But Jesus looked at them and said, "With man this is impossible, but with God all things are possible."
I realize that the context of this is about the rich being able to enter heaven but the principle remains the same.  With human strength, it is impossible to overcome certain sins or addictions that have such a stronghold on us but with God, all things are possible.  With us, nothing is possible, but with God, all things are; at least in the context of it being in God's will and we know that God's will for our life is to live a life that is as free from encumbrances as possible.
John 15:5 "I am the vine; you are the branches. Whoever abides in me and I in him, he it is that bears much fruit, for apart from me you can do nothing."
If we are abiding in Christ that means that He's abiding in us and when we are, we can bear much fruit but apart from Christ, we can't do just a little or just a bit; we can do nothing apart from Him.  There is power in the Word of God (Rom 1:16; 10:17) and there is power in His Spirit (Acts 1:8) but apart from abiding in Him and in His Word, there is no power.  Jesus is proclaimed to be the Word (John 1:1, 14) and by abiding in Him and in the Word of God, you can faith because faith comes by hearing the Word (Rom 10:17) so if we are attached to the vine, that is Christ, we can bear godly fruit; if we're not abiding or attached to the vine, Jesus says "you can do nothing" and that doesn't mean "a little something."
1 Corinthians 6:12 "All things are lawful for me, but not all things are helpful. All things are lawful for me, but I will not be dominated by anything."
How many times when I was struggling with overcoming my addiction to marijuana, did I feel dominated by it?  All the time!  This verse never really made much sense to me until I realized that I was being dominated by a substance.  I was using marijuana and I had possession of it but it really had possession of me.  All things like smoking and drinking might be legal but that doesn't mean it's helpful.  Abortion is lawful but that certainly doesn't mean it's right!  Pray for God to release you from the bondage of nicotine addiction. Perhaps you can ask your doctor for the patch or whatever else he or she might suggest.  It might be lawful but is it helpful?
Hebrews 12:1 "Therefore, since we are surrounded by so great a cloud of witnesses, let us also lay aside every weight, and sin which clings so closely, and let us run with endurance the race that is set before us."
I used to run track in high school but during practice, we had to wear ankle weights.  These built up our leg muscles and our endurance but we never ran a race with them on.  We are in a race today…and we need to lay aside every weight that "clings so closely" to us so that we can "run with endurance the race that is set before us."  This "weight," whether it's smoking, drinking, pornography, gambling, or any other addiction, can slow us down in the race and it can take away our testimony.  It can also make us feel so guilty that we won't be witnessing for Christ because we'll feel like hypocrites.  At least that is what many tell me.
1 Corinthians 10:23 "I have the right to do anything, you say–but not everything is beneficial. I have the right to do anything–but not everything is constructive."
As I wrote earlier, even though we are under grace and not under law, we can't use our liberty as a license to sin.  I am not saying smoking is sin.  For some they feel no guilt about it and I will not judge them if they don't think it's sin for them because we are all at different stages in our life and sanctification takes a lifetime.  Jesus did say "it is not what goes into the mouth that defiles a person, but what comes out of the mouth; this defiles a person" (Matt 15:11), although He was certainly not talking about smoking, but the principle is close to the same thing.
Ephesians 4:22 "You were taught, with regard to your former way of life, to put off your old self, which is being corrupted by its deceitful desires."
We are new creations or creatures in Christ and that means "The old has gone, the new is here" (2 Cor 5:17) but it doesn't happen overnight.  God will give us new desires and make us want to avoid sins but remember that Paul struggled with his human nature, writing "For I do not do the good I want to do, but the evil I do not want to do—this I keep on doing" (Rom 7:19).  There are many so-called spiritual giants but they too struggled with sin and overcoming is always difficult but the good news is that you're in a struggle because those who are not saved see no reason to struggle to overcome because they're not convicted of their sins.
Conclusion
Peter said "We have left everything to follow you! What then will there be for us" (Matt 19:27)?  Jesus said "And everyone who has left houses or brothers or sisters or father or mother or wife or children or fields for my sake will receive a hundred times as much and will inherit eternal life" (Matt 19:29).  Focus on one thing at a time.  There are many Christian recovery programs that can help us overcome drugs, alcohol, pornography, gambling, and addictions to nicotine.  I am not classifying smoking in the same category with these other things but I am only suggesting that you can have the power of God's Spirit, abiding in Christ and in His Word, the Bible, and joining a Christian addiction recovery group because all of these taken together can really help you.  When you do all these in combination, truly you can do all things because Christ Himself will strengthen you (Phi 4:13).
Here is some more encouragement for you: With God All Things Are Possible
Resource – Scripture quotations are from The Holy Bible, English Standard Version® (ESV®), copyright © 2001 by Crossway, a publishing ministry of Good News Publishers. Used by permission. All rights reserved.