Everyone at one time in their life has encountered a time of sadness. However, there are some people who for one reason or another spiral downward into depression. Many of these same people will go to their doctor to receive medication, but they soon find out that their medication does not address the cause of their depression. Unfortunately, most people do not realize that the Bible has a lot to say about depression and what to do about it. In my experience with Christ-centered counseling, the following top ten Bible verses, or passages to counsel fellow believers with depression have proven to be very helpful.
What is the foundation necessary for Christ-centered counseling for depression?
The first thing that needs to be determined before counseling anyone about any life issue from the Word of God is whether or not they are saved. This is important for two main reasons. First, the vast majority of people who claim to be Christians cannot even verbalize what the Bible teaches about salvation. If they cannot verbalize their experience when it comes to salvation, then it is entirely possible that they are not saved. Without being saved, they cannot know that they are a child of God by faith in Christ and have the assurance that God loves them and has provided everything they need through the power of the Holy Spirit that lives within them to have victory (Galatians 3:26, Ephesians 1:12-14; 1 John 2:12-17; 1 John 4:4; 1 Corinthians 2:1-5).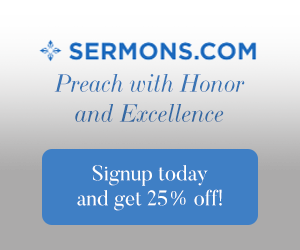 Second, if the person is saved, then God has also provided for them the ability to understand what God teaches in His Word through the wisdom of the Holy Spirit that lives within them (1 Corinthians 2:6-16). The natural, or unsaved person, does not have this ability to understand the deep things necessary about what God teaches about depression. They may get a superficial understanding, but to be effective they need to understand the spiritual element of depression. Therefore, the foundation necessary for Christ-centered counseling is a person knowing Christ as their Savior and how it can impact their life (John 10:10). Knowing this, then they can understand that God has the power to impact their thinking (1 Samuel 16:14-23; Romans 1:28; Philippians 4:4-9; 2 Timothy 1:7).

What specific Bible references address what to do about depression?
Often, when people are struggling with life issues, I like to take them to Galatians 5:22-23 to see specifically what the Holy Spirit can produce in the life of the believer: "But the fruit of the Spirit is love, joy, peace, longsuffering, gentleness, goodness, faith, Meekness, temperance: against such there is no law." In the case of depression, the word that is the opposite of depression in the fruit of the Spirit is joy. The question then becomes what does the Bible say about having joy instead of the bondage of depression?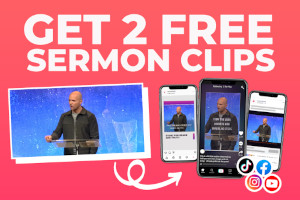 We must first ask if there is anything that we have done to contribute to our depression as the consequence of our own choices and behaviors (1 Peter 4:12-19)? When we allow ourselves to be seduced into doing things that we should not be doing, it kills off the good things in our life, which includes joy. Repenting and seeking God's forgiveness removes our brokenness and brings us joy from God.
James 1:12-16. Blessed is the man that endureth temptation: for when he is tried, he shall receive the crown of life, which the Lord hath promised to them that love him. Let no man say when he is tempted, I am tempted of God: for God cannot be tempted with evil, neither tempteth he any man: But every man is tempted, when he is drawn away of his own lust, and enticed. Then when lust hath conceived, it bringeth forth sin: and sin, when it is finished, bringeth forth death. Do not err, my beloved brethren.
Psalms 51:8-12. Make me to hear joy and gladness; that the bones which thou hast broken may rejoice. Hide thy face from my sins, and blot out all mine iniquities. Create in me a clean heart, O God; and renew a right spirit within me. Cast me not away from thy presence; and take not thy holy spirit from me. Restore unto me the joy of thy salvation; and uphold me with thy free spirit.
Once we have examined ourselves and made sure there we are right with God, we must focus our thinking on the fact that God loves us and sent His Son to die for us so that we may have fellowship with God and with other believers. Too often when suffering from depression, we hide ourselves away and avoid others. Deliberately setting dates to participate in church activities or visiting others who need help or are unable to get out is very effective in refocusing our thoughts on things that take our minds off the negative thoughts that come with depression.
1 John 1:4. That which was from the beginning, which we have heard, which we have seen with our eyes, which we have looked upon, and our hands have handled, of the Word of life; (For the life was manifested, and we have seen it, and bear witness, and shew unto you that eternal life, which was with the Father, and was manifested unto us;) That which we have seen and heard declare we unto you, that ye also may have fellowship with us: and truly our fellowship is with the Father, and with his Son Jesus Christ. And these things write we unto you, that your joy may be full.
2 Corinthians 7:4-7. Great is my boldness of speech toward you, great is my glorying of you: I am filled with comfort, I am exceeding joyful in all our tribulation. For, when we were come into Macedonia, our flesh had no rest, but we were troubled on every side; without were fightings, within were Nevertheless God, that comforteth those that are cast down, comforted us by the coming of Titus; And not by his coming only, but by the consolation wherewith he was comforted in you, when he told us your earnest desire, your mourning, your fervent mind toward me; so that I rejoiced the more.
John 13:15-17. For I have given you an example, that ye should do as I have done to you. Verily, verily, I say unto you, The servant is not greater than his lord; neither he that is sent greater than he that sent him. If ye know these things, happy are ye if ye do them.
Often, those suffering from depression sit in a dark quiet house that only intensifies their depression. Instead, a deliberate effort should be made to let more natural sunlight into our house and refocus our thoughts through positive and uplifting Christian music. This will also provide the joy that drives away our gloom.
1 Samuel 16:14-17, 22-23. But the Spirit of the LORD departed from Saul, and an evil spirit from the LORD troubled him. And Saul's servants said unto him, Behold now, an evil spirit from God troubleth thee. Let our lord now command thy servants, which are before thee, to seek out a man, who is a cunning player on an harp: and it shall come to pass, when the evil spirit from God is upon thee, that he shall play with his hand, and thou shalt be well. And Saul said unto his servants, Provide me now a man that can play well, and bring him to me… And Saul sent to Jesse, saying, Let David, I pray thee, stand before me; for he hath found favour in my sight. And it came to pass, when the evil spirit from God was upon Saul, that David took an harp, and played with his hand: so Saul was refreshed, and was well, and the evil spirit departed from him.
Psalm 89:15-17. Blessed is the people that know the joyful sound: they shall walk, O LORD, in the light of thy countenance. In thy name shall they rejoice all the day: and in thy righteousness shall they be exalted. For thou art the glory of their strength: and in thy favour our horn shall be exalted.
Psalm 100:1-5. Make a joyful noise unto the LORD, all ye lands. Serve the LORD with gladness: come before his presence with singing. Know ye that the LORD he is God: it is he that hath made us, and not we ourselves; we are his people, and the sheep of his pasture. Enter into his gates with thanksgiving, and into his courts with praise: be thankful unto him, and bless his name. For the LORD is good; his mercy is everlasting; and his truth endureth to all generations.
Ephesians 5:18-20. And be not drunk with wine, wherein is excess; but be filled with the Spirit;
Speaking to yourselves in psalms and hymns and spiritual songs, singing and making melody in your heart to the Lord; Giving thanks always for all things unto God and the Father in the name of our Lord Jesus Christ;
Last, but not least, when we struggle with depression, we must deliberately pray that God will directly intervene and change our thinking. When doing so, God promises that He will give us peace and guard our hearts and minds.
Philippians 4:4-9. Rejoice in the Lord alway: and again I say, Rejoice.  Let your moderation be known unto all men. The Lord is at hand. Be careful for nothing; but in every thing by prayer and supplication with thanksgiving let your requests be made known unto God. And the peace of God, which passeth all understanding, shall keep your hearts and minds through Christ Jesus. Finally, brethren, whatsoever things are true, whatsoever things are honest, whatsoever things are just, whatsoever things are pure, whatsoever things are lovely, whatsoever things are of good report; if there be any virtue, and if there be any praise, think on these things. Those things, which ye have both learned, and received, and heard, and seen in me, do: and the God of peace shall be with you.
Summary
One of the greatest things that God wants believers to do is to help each other when we go through depression. Therefore it is good to know specific verses and passages of Scripture that we can use to provide counsel to fellow believers. These Bible verses and passages are just 10 of many that will provide comfort and hope to those that receive them when we minister to them using the love of Christ. May God bless us in this effort.
Here are some more verses for you: Bible Verses About Depression
Resources – Scripture quotations are from The Holy Bible, King James Version.