Is Hell a real place? If Hell is real, how can a loving God send people there? Is there escape from Hell even for people who have committed unconscionable crimes? These are all questions that can be answered in the Bible. Hell is not only described as a literal place, but the concept of Hell – eternal separation from God — is also explained as the wages of sin (Romans 6:23). The Old Testament alludes to Hell but it is really Jesus' teaching in the New Testament that gives a clearer picture of its reality. Actually, when Jesus taught on earth He taught more about Hell than Heaven. Hell is a place that many, even some Christians, refuse to believe, however because the Bible teaches about Hell we must believe it to be real and true. Here are 21 eye opening Bible verses about Hell.
The word Hell is translated from several different words [1]
Hebrew: sheol
Translated "pit" (3 times)
Numbers 16:33 So they and all that belonged to them went down alive into Sheol, and the earth closed over them, and they perished from the midst of the assembly.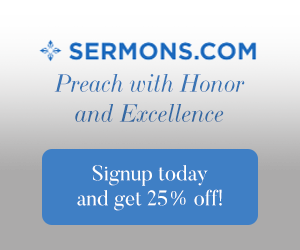 Job 17:16 Will it go down to the bars of Sheol? Shall we descend together into the dust?"
Translated "grave" (31 times)
Genesis 37:34-35 Then Jacob tore his garments and put sackcloth on his loins and mourned for his son many days. All his sons and all his daughters rose up to comfort him, but he refused to be comforted and said, "No, I shall go down to Sheol to my son, mourning." Thus his father wept for him.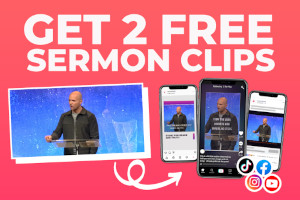 1 Samuel 2:6 The Lord kills and brings to life; he brings down to Sheol and raises up.
Translated "Hell" (31 times)
2 Samuel 22:5-6 "For the waves of death encompassed me, the torrents of destruction assailed me;6  the cords of Sheol entangled me; the snares of death confronted me.

Proverbs 23:13-14 Do not withhold discipline from a child; if you strike him with a rod, he will not die.14 If you strike him with the rod, you will save his soul from Sheol.

Hebrew: Valley of Hinnom
A picture of Hell; misery and punishment
2 Chronicles 28:1-3 Ahaz was twenty years old when he began to reign, and he reigned sixteen years in Jerusalem. And he did not do what was right in the eyes of the Lord, as his father David had done, but he walked in the ways of the kings of Israel. He even made metal images for the Baals, and he made offerings in the Valley of the Son of Hinnom and burned his sons as an offering, according to the abominations of the nations whom the Lord drove out before the people of Israel.

Jeremiah 7:31 And they have built the high places of Topheth, which is in the Valley of the Son of Hinnom, to burn their sons and their daughters in the fire, which I did not command, nor did it come into my mind.
Greek: hades (translated from the Hebrew sheol)
Translated "Hell" ten times and "grave" one time
1 Corinthians 15:55 (KJV) O death, where is thy sting? O grave, where is thy victory?
Greek: tartaros
Translated "hell" meaning eternal torment"
2 Peter 2:4 For if God did not spare angels when they sinned, but cast them into hell and committed them to chains of gloomy darkness to be kept until the judgment;
Greek: gehenna (from the Hebrew Valley of Hinnom)
Translated "hell" meaning place of everlasting torment
Matthew 10:28 And do not fear those who kill the body but cannot kill the soul. Rather fear him who can destroy both soul and body in hell.
Hell is the place of torment for the lost (unsaved). Because everyone has sinned no one deserves to live with the Holy and righteous Heavenly Father (Romans 3:10; 3:23). But God is a loving Father and He offers salvation from death to all, and for those that reject the offer, God's justice will be executed and the wage of sin will be paid in Hell.
Torment will be physical

Luke 16:24 And he called out, 'Father Abraham, have mercy on me, and send Lazarus to dip the end of his finger in water and cool my tongue, for I am in anguish in this flame.'

Jude 12-13 These are hidden reefs at your love feasts, as they feast with you without fear, shepherds feeding themselves; waterless clouds, swept along by winds; fruitless trees in late autumn, twice dead, uprooted; wild waves of the sea, casting up the foam of their own shame; wandering stars, for whom the gloom of utter darkness has been reserved forever.

Revelation 14:11 And the smoke of their torment goes up forever and ever, and they have no rest, day or night, these worshipers of the beast and its image, and whoever receives the mark of its name."

Revelation 19:20 And the beast was captured, and with it the false prophet who in its presence had done the signs by which he deceived those who had received the mark of the beast and those who worshiped its image. These two were thrown alive into the lake of fire that burns with sulfur.

Revelation 20:10 And they marched up over the broad plain of the earth and surrounded the camp of the saints and the beloved city, but fire came down from heaven and consumed them, and the devil who had deceived them was thrown into the lake of fire and sulfur where the beast and the false prophet were, and they will be tormented day and night forever and ever.

Torment will be mental

Luke 16:25 And besides all this, between us and you a great chasm has been fixed, in order that those who would pass from here to you may not be able, and none may cross from there to us.'
Torment will  be spiritual
2 Thessalonians 1:5-9 This is evidence of the righteous judgment of God, that you may be considered worthy of the kingdom of God, for which you are also suffering— since indeed God considers it just to repay with affliction those who afflict you, and to grant relief to you who are afflicted as well as to us, when the Lord Jesus is revealed from heaven with his mighty angels in flaming fire, inflicting vengeance on those who do not know God and on those who do not obey the gospel of our Lord Jesus. They will suffer the punishment of eternal destruction, away from the presence of the Lord and from the glory of his might,
Torment will be just – at different degrees

God's judgment will be less for some
Matthew 11:20-24 Then he began to denounce the cities where most of his mighty works had been done, because they did not repent. "Woe to you, Chorazin! Woe to you, Bethsaida! For if the mighty works done in you had been done in Tyre and Sidon, they would have repented long ago in sackcloth and ashes. But I tell you, it will be more bearable on the day of judgment for Tyre and Sidon than for you. And you, Capernaum, will you be exalted to heaven? You will be brought down to Hades. For if the mighty works done in you had been done in Sodom, it would have remained until this day. But I tell you that it will be more tolerable on the day of judgment for the land of Sodom than for you."
God will have greater judgment for some
Luke 11:32 The men of Nineveh will rise up at the judgment with this generation and condemn it, for they repented at the preaching of Jonah, and behold, something greater than Jonah is here.
God's judgment will be double for others
Revelation 18:5-6 for her sins are heaped high as heaven, and God has remembered her iniquities.6  Pay her back as she herself has paid back others, and repay her double for her deeds; mix a double portion for her in the cup she mixed.
Escape from Hell is offered to everyone
To learn more about how you can escape Hell and instead spend eternity in Heaven with God when your time on Earth is done, read the following articles:
Sources:
[1] In my study of Eschatology (the doctrine of end times), translation study was done in the King James Version of the Bible. Some differences may be seen in other Bible versions. Some references from Bible Doctrines for Today (Pensacola Christian College, A Beka Books, 1996) were used for this article.
The Holy Bible, King James Version
The Holy Bible, English Standard Version
"Scripture quotations are from The Holy Bible, English Standard Version® (ESV®), copyright © 2001 by Crossway, a publishing ministry of Good News Publishers. Used by permission. All rights reserved."