Here are seven Bible verses that speak about perfection and what they mean to the believer in Christ.
Matthew 5:48 "You therefore must be perfect, as your heavenly Father is perfect."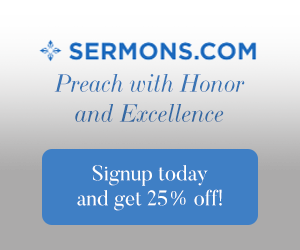 This has been one of the most misunderstood and troubling Scriptures in the entire Bible because it presents a huge problem for us.  How can fallen mankind ever achieve perfection?  We all fall far short of God's glory (Rom 3:23) and none of us are good at all (Rom 3:10-12) and all deserve to pay the wages of sin which is death but somehow, God still offers us eternal life in Jesus Christ (Rom 6:23). Ah, that's it!  It is only in Christ that we might have Jesus' own righteousness imputed (credited) toward us and only then does God see us as perfect. In the Book of Revelation, John asks "Who are these, clothed in white robes, and from where have they come?" [John] said to him, "Sir, you know." And he said to me, "These are the ones coming out of the great tribulation.  They have washed their robes and made them white in the blood of the Lamb" (Rev 7:13-14).  God sees our robes as cleansed by the blood of Christ and not our sinful nature and filthy "dirty rag" works.  We receive Jesus' own perfection (2 Cor 5:21).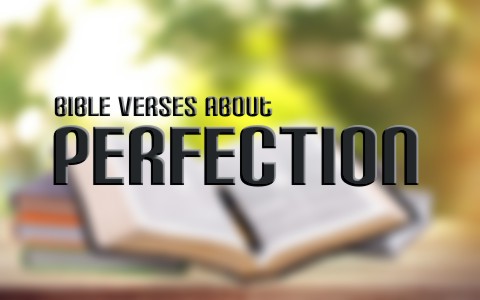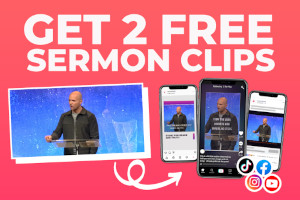 Matthew 5:20 "For I tell you, unless your righteousness exceeds that of the scribes and Pharisees, you will never enter the kingdom of heaven."
This reminds me of Revelation 21:27 which says concerning the kingdom of heaven, "nothing unclean will ever enter it, nor anyone who does what is detestable or false, but only those who are written in the Lamb's book of life."  The disciples knew that the scribes and Pharisees tithed on everything, and looked to be the most holy men in Judea so they were astounded that their own righteousness must exceed theirs!  The Pharisees even fasted twice a week (Luke 18:12).  Once again, we see the unbridgeable gap of ever being able to enter the kingdom, not to mention even seeing it (John 3:3-7), if we are not absolutely perfect (Rev 21:27). The scribes and the Pharisees thought they did works to earn their righteousness but the believer knows that it is "by grace you have been saved through faith. And this is not your own doing; it is the gift of God, not a result of works, so that no one may boast" (Eph 2:8-9).
James 1:4 "And let steadfastness have its full effect, that you may be perfect and complete, lacking in nothing."
The admonition for the Christian to be "steadfast" means to stand fast…standing firm on the faith once delivered or delivered once and for all and that means contending or fighting for it (Jude 1:3). The goal is that we "may be perfect and complete" and lack nothing at all. Again, how is perfection possible? The Greek word used for "perfect" is "teleios" which in James 1:4 means "brought to its end, finished," or "completed."  James knows we can't achieve perfection in this life but he does believe we should have our steadfast faith in Christ come to completion or maturity.  Complete perfection will only come on the day of our death or at Christ's return, whichever comes first.
Psalm 19:7 "The law of the Lord is perfect, reviving the soul; the testimony of the Lord is sure, making wise the simple."
Want to know perfection?  Don't look at me but look at the Word of God.  Only the Word of God, which is also called the "law of the Lord," is perfect.  Only the law of God can revive the soul or as the Hebrew says "turn back to" or "turn" the soul.  We all needed heart surgery before we were saved, having wicked, evil hearts that are deceitful above all things (Jer 17:9) however God promised Israel long ago, and I believe it has application for us too, that "I will give you a new heart, and a new spirit I will put within you.  And I will remove the heart of stone from your flesh and give you a heart of flesh" (Ezk 36:26).
Hebrews 7:11 "Now if perfection had been attainable through the Levitical priesthood (for under it the people received the law), what further need would there have been for another priest to arise after the order of Melchizedek, rather than one named after the order of Aaron?"
Perfection was not attainable for the Levitical priesthood in the Old Testament because priests were men and like men, all of them (and us) are conceived and born into sin (Psalm 51:5).  The author of the Book of Hebrews is trying to show us that perfection cannot ever be achieved by human effort.  Even if the Old Testament priests did everything perfectly, they'd eventually sin.  Not so with the High Priest of Heaven; the Priest Who became the perfect, sinless, once-and-for-all offering to God that He accepted and was well pleased with.  It is only "by that will we have been sanctified through the offering of the body of Jesus Christ once for all" (Heb 10:10).
Matthew 19:21 "Jesus said to him, "If you would be perfect, go, sell what you possess and give to the poor, and you will have treasure in heaven; and come, follow me."
Following Jesus sounded easy to many but eventually many fell away (John 6:66).  What separated the professors of faith from the possessors of faith was what they loved the most.  Where Jesus said "If you would be perfect" should be clarified. The original word indicates that it should read "If you would be complete" which reminds me of James 1:4.  The same idea applies here.  It's not perfection that Jesus is asking for but its completion; completion of the duty to love God above everything and everyone and to love others.  This means we seek His kingdom above all things and that means seeking the King of that kingdom first (Matt 6:33).  Jesus found out where this rich man's heart was because "When the young man heard this, he went away sad, because he had great wealth" (Matt 19:22).
Hebrews 10:14 "For by a single offering he has perfected for all time those who are being sanctified."
Have you ever read about the supremacy of Christ and His priesthood?  If not, you'll find it in the Book of Hebrews.  The old sacrificial system required the priests to continually offer up sacrifices to cover the sins of the people, including for the priests themselves.  It never ended.  That's why there were no chairs in the temple. Their work was never done but Jesus sat down at the right hand of the Father after His one-time sacrifice (Mark 16:19).  The differences between the two priesthoods are infinite.  The Old Testament animal sacrifices only covered sin.  Jesus' death on the cross takes away sins.  The priests of old sacrificed day after day but Jesus did it once and for all and for all time!  The Old Testament sacrifices never imputed righteousness to the people.  Jesus' atoning sacrifice perfects us on His behalf (2 Cor 5:21).
Conclusion
Paul wrote in Philippians 2:15 about his desire "That you may be blameless and innocent, children of God without blemish in the midst of a crooked and twisted generation, among whom you shine as lights in the world" but the psalmist knew that perfection was not to be found in man because only "God [and] his way is perfect [and] the word of the Lord proves true" (Psalm 18:30). Again, how can we ever be perfect or at least seen in God's eyes as perfect?  Second Corinthians 5:21 gives us a clear and precise answer; "For our sake he made him to be sin who knew no sin, so that in him we might become the righteousness of God."
Related reading: Come to Jesus
Resource – Scripture quotations are from The Holy Bible, English Standard Version® (ESV®), copyright © 2001 by Crossway, a publishing ministry of Good News Publishers. Used by permission. All rights reserved.