Here are seven Bible verses that refer to trying to tame the tongue.
James 3:8 "But no human being can tame the tongue. It is a restless evil, full of deadly poison."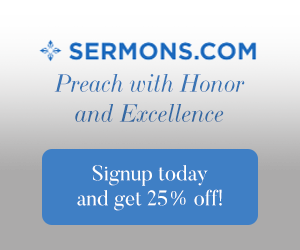 What is ironic in the human tongue, mine naturally included, is that "With it we bless our Lord and Father, and with it we curse people who are made in the likeness of God" (James 3:9). That's like expecting to find poisonous water and fresh water coming out of the same fountain.  It is contrary to the Spirit of God and the will of God.  Sadly, no human can tame this wild tongue of ours so we must rely on God's strength in trying to bridle it because it's just about as hard as bridling a wild stallion.
Proverbs 18:21 "Death and life are in the power of the tongue, and those who love it will eat its fruits."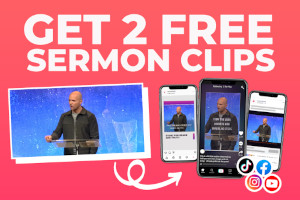 Words have meaning.  They can bring great joy and admonishment but they can also leave deep wounds where scars cannot be seen or easily be healed.   One small word can do so much good but it can also do so much bad.  The power of the human tongue is that it can make a child believe they'll never amount to anything or they'll feel encouraged by their parents and feel like they can amount to anything.   The rudder on a great ship is so tiny compared to the vessel but that same tiny rudder can cause the whole vessel to sink.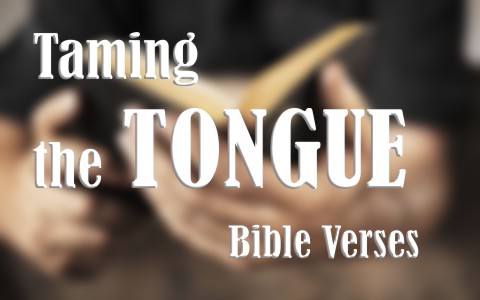 1 Peter 3:10 "Whoever desires to love life and see good days, let him keep his tongue from evil and his lips from speaking deceit."
Peter writes about the tongue as something we must do; keep it from evil and the "lips from speaking deceit."  It takes a cooperative work with the Spirit and Jesus strengthening us to keep this rebel member of the body. The tongue likes to move before the brain told it what to say.  Peter puts it like this; if we love life and desire to see a good day then keep the tongue from evil (words) and lips from lying because "a lying tongue" is an abomination to God (Prov 6:17).
James 1:26 "If anyone thinks he is religious and does not bridle his tongue but deceives his heart, this person's religion is worthless."
Is there someone you know who seems to be religious but just can't keep his tongue under control?  James has a word for them; if someone really thinks he's a religious person but lies and deceives, then that person's religion is totally worthless.  It's one thing to say you're a Christian but sometimes our words betray us; they reveal what's in our heart.  Jesus clarifies this point by saying "the things that come out of the mouth come from the heart, and these things defile a man" (Matt 15:18) because it is "out of the heart come evil thoughts, murder, adultery, sexual immorality, theft, false witness, slander" (Matt 15:19).
Proverbs 12:18 "There is one whose rash words are like sword thrusts, but the tongue of the wise brings healing."
One second of restraint can mean avoiding a thousand days of regret.  What I mean is that spontaneous anger never ends well and the person who spoke the angry words nearly always ends up with regrets for what they said.  The use of imagery is very vivid and compares to the deadliness of a quick thrusting of rash words with that of actual sword thrusts.  This naturally injures the person on the receiving end however the tongue of the wise can often heal what the rash person has inflicted.  The rash one is constantly cutting a path by mowing down everyone in their way on the way to what they want, however the wise person's words can act as a balm that promotes inner healing.
James 3:5 "So also the tongue is a small member, yet it boasts of great things. How great a forest is set ablaze by such a small fire."
It takes one tiny bit of gossip, one slip of someone's confidential files, or some flash of anger in a moment to set a whole forest on fire.  Smallness does not mean insignificant.  Dynamite does come in small packages and nothing in the human body packs a punch like the human tongue.  It can do so many great things but it can also do so many destructive things.  Like the old Navy saying "loose lips sink ships" so a tongue can sink a marriage, a church, a relationship, a job, and just about anything else you can imagine. The tongue's like a loose cannon on a wave-tossed ship. It can help but it can also quickly turn on you.
Proverbs 15:4 "A gentle tongue is a tree of life, but perverseness in it breaks the spirit."
In this final Bible verse about taming the tongue, Solomon sees a gentle tongue as one that gives life but when used in a perverse or evil manner, it breaks the person's spirit. At least it breaks their resistance to perversion.  The tongue and the words used can be profanity-laced or grace-filled. The choice is purely up to the one which the tongue belongs too.  It is a matter of personal choice so it is always best to remember that "The tongue of the wise commends knowledge, but the mouths of fools pour out folly" (Prov 15:2).
Conclusion
What was on the tongue of the psalmist should be on ours too as he wrote, "I cried to him with my mouth, and high praise was on my tongue" (Psalm 66:17) so "my tongue will talk of your righteous help all the day long" (Psalm 71:24).  There is no greater use for the tongue "because, if you confess with your mouth that Jesus is Lord and believe in your heart that God raised him from the dead, you will be saved." (Rom 10:9).
Take a look at some more Bible verses by topic here: Bible Verses by Topic
Resource – Scripture quotations are from The Holy Bible, English Standard Version® (ESV®), copyright © 2001 by Crossway, a publishing ministry of Good News Publishers. Used by permission. All rights reserved.