Throughout the centuries since the death and resurrection of Jesus Christ, the church has often had a difficult time in agreeing with each other.  There are obviously numerous denominations and even many differences even within denominations.  There are many reasons for this dynamic. Sometimes things like church traditions and differing biblical interpretations seem to get in the way of unity.  But what does the Bible say about unity?  There are many passages to gain an understanding of what Christian unity should look like.
1 Peter 3:8 Finally, all of you, have unity of mind, sympathy, brotherly love, a tender heart, and a humble mind.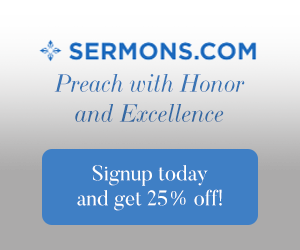 Unity and Love
John 13:35 By this all people will know that you are my disciples, if you have love for one another.
John 17:23 I in them and you in me, that they may become perfectly one, so that the world may know that you sent me and loved them even as you loved me.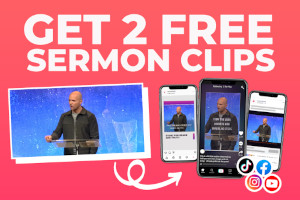 Acts 4:32  Now the full number of those who believed were of one heart and soul, and no one said that any of the things that belonged to him was his own, but they had everything in common.
Philippians 2:1-3 So if there is any encouragement in Christ, any comfort from love, any participation in the Spirit, any affection and sympathy, complete my joy by being of the same mind, having the same love, being in full accord and of one mind.  Do nothing from selfish ambition or conceit, but in humility count others more significant than yourselves.
Colossians 3:14 And above all these put on love, which binds everything together in perfect harmony.
1 John 4:12  No one has ever seen God; if we love one another, God abides in us and his love is perfected in us.
Unity as Brotherly Love
Psalms 133:1   Behold, how good and pleasant it is when brothers dwell in unity!
Matthew 23:8 But you are not to be called rabbi, for you have one teacher, and you are hall brothers.
Romans 12:10 Love one another with brotherly affection. Outdo one another in showing honor.
1 Corinthians 15:58  Therefore, my beloved brothers, be steadfast, immovable, always abounding in the work of the Lord, knowing that in the Lord your labor is not in vain.
Unity and Peace
Romans 15:33 May the God of peace be with you all. Amen.
Ephesians 4:3 eager to maintain the unity of the Spirit in the bond of peace.
Unity and the Body of Christ
1 Corinthians 12:12 For just as the body is one and has many members, and all the members of the body, though many, are one body, so it is with Christ.  13 For kin one Spirit we were all baptized into one body—Jews or Greeks, slaves or free—and mall were made to drink of one Spirit.
1 Corinthians 12:14  For the body does not consist of one member but of many.
1 Corinthians 12:26 If one member suffers, all suffer together; if one member is honored, pall rejoice together.
Galatians 3:28 There is neither Jew nor Greek, there is neither slave nor free, there is no male and female, for you are all one in Christ Jesus.
Ephesians 4:11-13 And he gave the apostles, the prophets, the evangelists, the shepherds and teachers, to equip the saints for the work of ministry, for building up the body of Christ, until we all attain to the unity of the faith and of the knowledge of the Son of God, to mature manhood, to the measure of the stature of the fullness of Christ
Unity In the Midst of Discipline and Disagree- ment
Matthew 18:15  If your brother sins against you, go and tell him his fault, between you and him alone. If he listens to you, you have gained your brother.
Romans 12:16 Live in harmony with one another. Do not be haughty, but associate with the lowly. Never be wise in your own sight.
1 Corinthians 1:10  I appeal to you, brothers, by the name of our Lord Jesus Christ, that all of you agree, and that there be no divisions among you, but that you be united in the same mind and the same judgment.
I grew up in a church that went through a major church split where the church was divided into 2 almost equal parts.  Unity did not prevail in this instance.  And unity is not always easy.  I knew one fellow believer that once was describing another member of our church and he said, "That person is not my favorite saint."  He was acknowledging that this person was a fellow believer but he just had a difficult time loving and being around this person.  However, God's word is clear that we need to be united, as it will be evident to the world (John 17:23).  Some people are easier to love and be around than others.  We all have different uniqueness and different personalities.  Yet, God's word shows the importance of unity. Today, you may have been holding a grudge or ill feelings towards another believer.  My prayer for you today is that you give that up to God.  Show the love that can only come through knowing Jesus and be at peace with Him.
Looking for more topical Bible verses? Take a look at these:
Resources:
The Holy Bible, English Standard Version
"Scripture quotations are from The Holy Bible, English Standard Version® (ESV®), copyright © 2001 by Crossway, a publishing ministry of Good News Publishers. Used by permission. All rights reserved."
YouTube video "Become" (One Body in Christ)