Money, money, money. One of those things that can be a necessary evil. Or is it? Money is not evil, it is "the love of money" that can be evil (1 Timothy 6:10). Why is that? Well according to 1 Timothy 6:10 it is what money makes people do that causes evil. What other KJV Bible verses about money are there? Very many! In some passages in the KJV other words are used like giving, increase, mammon, riches, wages and wealth. Here are just sixteen great ones:
Featured Bible Verse About Money: 1 Timothy 6:10 "For the love of money is the root of all evil: which while some coveted after, they have erred from the faith, and pierced themselves through with many sorrows."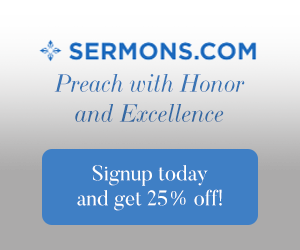 Giving, Trusting and Serving the Lord
Deuteronomy 8:18 But thou shalt remember the LORD thy God: for [it is] he that giveth thee power to get wealth, that he may establish his covenant which he sware unto thy fathers, as [it is] this day.
Proverbs 3:9–10 Honour the LORD with thy substance, And with the firstfruits of all thine increase: So shall thy barns be filled with plenty, And thy presses shall burst out with new wine.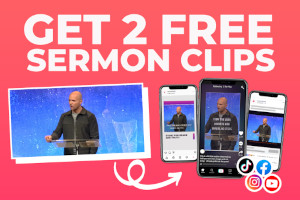 Luke 16:13 No servant can serve two masters: for either he will hate the one, and love the other; or else he will hold to the one, and despise the other. Ye cannot serve God and mammon.
2 Corinthians 9:17 Every man according as he purposeth in his heart, [so let him give]; not grudgingly, or of necessity: for God loveth a cheerful giver.
Philippians 4:19 But my God shall supply all your need according to his riches in glory by Christ Jesus
1 Timothy 6:17-19 Charge them that are rich in this world, that they be not highminded, nor trust in uncertain riches, but in the living God, who giveth us richly all things to enjoy; That they do good, that they be rich in good works, ready to distribute, willing to communicate; Laying up in store for themselves a good foundation against the time to come, that they may lay hold on eternal life.
Borrowing/Lending Money and Collecting Usury (Interest)
Exodus 22:25 If thou lend money to any of my people that is poor by thee, thou shalt not be to him as an usurer, neither shalt thou lay upon him usury.
Psalms 15:5 He that putteth not out his money to usury, nor taketh reward against the innocent. He that doeth these things shall never be moved.
Proverbs 22:7 – The rich ruleth over the poor, and the borrower [is] servant to the lender.
Wealth, Wisdom and Foolishness
Proverbs 13:22 A good [man] leaveth an inheritance to his children's children: and the wealth of the sinner [is] laid up for the just.
Proverbs 21:20 [There is] treasure to be desired and oil in the dwelling of the wise; but a foolish man spendeth it up.
Ecclesiastes 7:12 For wisdom is a defence, and money is a defence: but the excellency of knowledge is, that wisdom giveth life to them that have it
Other Key Verses About Money
Isaiah 52:3 For thus saith the LORD, Ye have sold yourselves for nought; and ye shall be redeemed without money.
Acts 8:18–20 And when Simon saw that through laying on of the apostles' hands the Holy Ghost was given, he offered them money, Saying, Give me also this power, that on whomsoever I lay hands, he may receive the Holy Ghost. But Peter said unto him, Thy money perish with thee, because thou hast thought that the gift of God may be purchased with money.
Ephesians 4:28 Let him that stole steal no more: but rather let him labour, working with [his] hands the thing which is good, that he may have to give to him that needeth.
Final Thoughts
The Bible is just full of verses about money. Can you share just one KJV Bible verse about money in the comments below?
Related reading for you: Is Money the Root of all Evil?
KJV Resource – Scripture quotations are from The Holy Bible, King James Version