The Bible is the most quoted book of all time.  It is also the best selling book and the book translated in the most languages as well.  I start off with that to show the significance of the Word of God.  Many of the verses that I will list in this article are even known, at least in part, by many people who do not consider themselves to be followers of Jesus Christ (which I will call Christians).  This listing below is certainly not any exact science in how I compiled these verses.  Many of these were memory verses that I learned in AWANA programs as a young child. Some of my choices for this topic are verses dealing with the grace of God and the message of salvation but others just are reminders about prayer and that God is omnipotent, omniscient, and omnipresent.
Consider the following epic Bible verses:
Inspiring Old Testament Quotes
Isaiah 40:31  but they who wait for the LORD shall renew their strength; they shall mount up with wings  like eagles; they shall run and not be weary; they shall walk and not faint.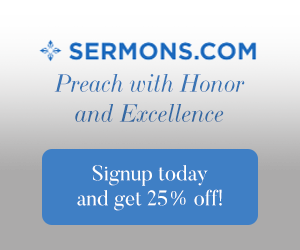 Isaiah 41:10  fear not, for I am with you; be not dismayed, for I am your God; I will strengthen you, I will help you, I will uphold you with my righteous right hand.
Isaiah 53:5   But he was pierced for our transgressions; he was crushed for our iniquities;   upon him was the chastisement that brought us peace, and with his wounds we are healed.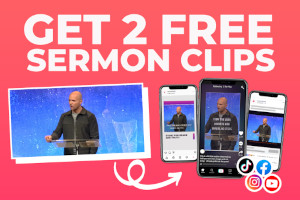 Jeremiah 29:11  For I know the plans I have for you, declares the LORD, plans for welfare  and not for evil,  to give you a future and a hope.
Epic Quotes About Salvation
Matthew 6:33 But seek first the kingdom of God and his righteousness, and all these things will be added to you.
John 3:16  "For  God so loved  the world,  that he gave his only Son, that whoever believes in him should not  perish but have eternal life.
John 11:25 Jesus said to her,  "I am the resurrection and the life.  Whoever believes in me,  though he die, yet shall he live,
John 14:6 Jesus said to him, "I am  the way, and the truth, and the life. No one comes to the Father except through me.
Romans 5:8 but God shows his love for us in that while we were still sinners, Christ died for us.
Ephesians 2:8-9 For by grace you have been saved through faith. And this is not your own doing; it is the gift of God,  not a result of works, so that no one may boast.
Great Bible Verses About God and His Followers
Matthew 11:28  Come to me, all who labor and are  heavy laden, and I will give you rest.
Matthew 28:19-20  Go therefore and  make disciples of  all nations, baptizing them in the name of the Father and of the Son and of the Holy Spirit, 20 teaching them  to observe all that I have commanded you. And behold, I am with you always, to the end of the age."
John 13:35  By this all people will know that you are my disciples, if you have love for one another."
2Corinthians 12:9 But he said to me,  "My grace is sufficient for you, for my power is made perfect in weakness." Therefore I will boast all the more gladly of my weaknesses, so that  the power of Christ may rest upon me.
Philippians 4:6  do not be anxious about anything,  but in everything by prayer and supplication  with thanksgiving let your requests be made known to God.
Philippians 4:13 I can do all things through him who strengthens me.
Hebrews 11:1  Now faith is the assurance of things hoped for, the conviction of things not seen.
Hebrews 12:2 looking to Jesus, the founder and perfecter of our faith, who for the joy that was set before him endured the cross, despising the shame, and is seated at the right hand of the throne of God.
1Peter 5:7  casting all your anxieties on him, because he cares for you.
Conclusion
This was one of the most enjoyable articles that I have ever written.  It was fun to look at the whole canon of Scripture and to find verses that have inspired, challenged, and motivated me into being a follower of Jesus Christ.  I am calling these verses "epic" for this article for this reason.  I am sure that there are many favorites of you all that may have made your own listing like this.  Please add your favorites in the comment section so that we all can reflect on verses that have impacted our life.  My prayer is that you will enjoy thinking through and reflecting on the words of the creator of heaven and earth and how they have impacted your own life and faith.
In Christ,
Pastor Daryl
Are you having a bad day or do you know someone who is? Check out this article:
Resource – The Holy Bible, English Standard Version "Scripture quotations are from The Holy Bible, English Standard Version® (ESV®), copyright © 2001 by Crossway, a publishing ministry of Good News Publishers. Used by permission. All rights reserved. Youtube Video "Give Me Your Eyes" by Brandon Heath posted by called2shepherd