All of us have said things we wish we hadn't and we have done things we wish that we wouldn't have done. But what is past is done and we don't get a redo with our past mistakes. How can we get past our past mistakes? There's only one place to find a correct answer—in the Bible. Take a look at 7 Bible verse about past mistakes:
Repent from your past mistakes
"Against you, you only, have I sinned and done what is evil in your sight; so you are right in your verdict and justified when you judge" (Psalm 51:4).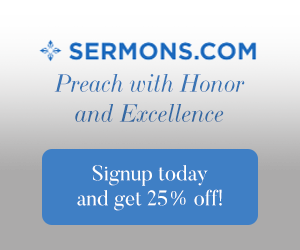 We never sin in a silo—our sins reach out and touch generations of people who haven't even been born yet. However the greatest error is that we sin against the Lord who freely gives us all things according to His will. We repent from our past mistakes knowing that God will help us to walk in the right way when we trust in Him.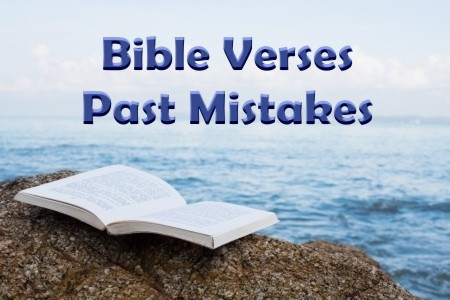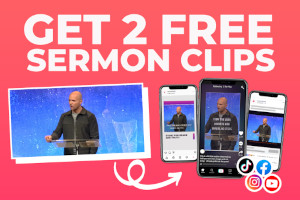 Receive forgiveness for your past mistakes
"For I will forgive their wickedness and will remember their sins no more" (Hebrews 8:12).
After we have made mistakes and repented of them, we need to receive God's forgiveness. Many of us struggle with receiving forgiveness because we haven't forgiven ourselves. However, the Lord desires that His people walk in the freedom that His forgiveness provides. We have a work to do for the Lord so we must receive His forgiveness.
Resist dwelling on past mistakes
"Forget the former things; do not dwell on the past" (Isaiah 43:18).

Satan is the mastermind of bringing our past mistakes to the forefront of our thoughts. He tends to remind us right before we are ready to take steps of faith. Yet we must resist dwelling on our past mistakes and continue to speak the word of God to opposing thoughts. The devil and his demons can't stand the scriptures being used against their condemnations—they will flee.
Reach towards your calling instead of focusing on past mistakes
"But one thing I do: Forgetting what is behind and straining toward what is ahead, I press on toward the goal to win the prize for which God has called me heavenward in Christ Jesus" (Philippians 3:13-14).
It's important for us to move towards our calling instead of focusing on our past mistakes. We don't have eternity on this earth to accomplish God's will in our season. By letting go of the past and keeping busy with God's work, we will grow in our faith and be a significant part of helping others grow as well.

Renew your relationship with God from your past mistakes
"Create in me a pure heart, O God, and renew a steadfast spirit within me" (Psalm 51:10).

Sin always separates us from God. We can feel distant from Him just as Adam and Eve tried to hide when He approached them. However, God doesn't want us to run away from Him—He wants us to run towards Him. He is our Father in heaven who loves us with a great and everlasting love.
Remember your cleansing from past mistakes
"For if you possess these qualities in increasing measure, they will keep you from being ineffective and unproductive in your knowledge of our Lord Jesus Christ. But whoever does not have them is nearsighted and blind, forgetting that they have been cleansed from their past sins" (2 Peter 1:8-9).
While we don't dwell on our past mistakes, neither do we completely forget our cleansing from sin. A great and awful price was paid; namely the crucifixion and death of Jesus Christ, for our sins. We must strive towards living a purposeful life in the Lord instead of becoming like the world.
Reflect on God's goodness towards you in spite of your past mistakes
"Do not remember the sins of my youth and my rebellious ways; according to your love remember me, for you, Lord, are good" (Psalm 25:7).
God is good to everyone on the earth—the believer and unbeliever alike. Yet when we come to know Christ, we are completely forgiven and cleansed by the blood of Jesus. We didn't deserve His goodness; therefore, we need times to reflect and meditate on His love, grace, and mercy towards us.
Get Past the Past Mistakes!
Being filled with the Holy Spirit should compel each of us to move forward to completing the mission of His calling. Getting bogged down because of our past makes us ineffective and a hindrance in ministry. Deal with the consequences of past mistakes with grace and wisdom from the Lord. But get past the past mistakes!
More topical Bible verses here: Bible Verses by Topic
Resource – New International Version Bible, The Holy Bible, New International Version®, NIV® Copyright© 1973, 1978, 1984, 2011 by Biblca, Inc.™ Used by permission. All rights reserved worldwide.