If someone was describing you would they call you reliable? Trustworthy? Dependable? Reliable people are people that you can count on now matter what. Let's first think about what it means to be truly reliable? The short answer is that it means to be trustworthy which is someone who is worthy of trust. Hopefully, we all have that type of person in our own lives but in this article today I want to look at what the Scriptures say about reliability. Both from our perspective and also by looking at God's characteristic of reliability and trustworthiness. Consider the following verses…
1 Kings 5:56 "Blessed be the LORD who has given rest to his people Israel, according to all that he promised. Not one word has failed of all his good promise, which he spoke by Moses his servant."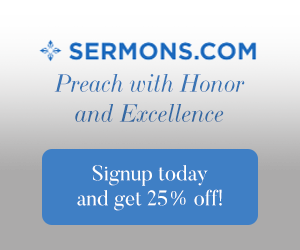 Verses That Show God as Reliable and Trustworthy
Exodus 3:14 God said to Moses, 'I AM WHO I AM.' And he said, Say this to the people of Israel, I AM has sent me to you.
Exodus 34:6 The LORD passed before him and proclaimed, The LORD, the LORD, a God merciful and gracious, slow to anger, and abounding in steadfast love and faithfulness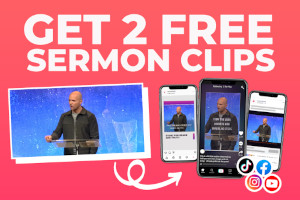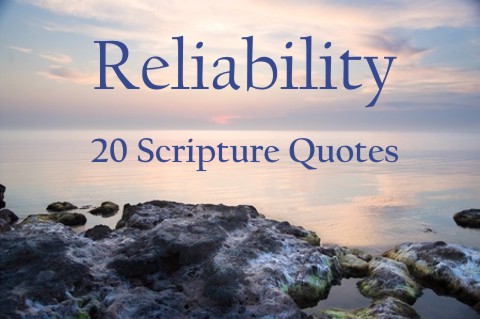 2 Samuel 7:13-14 He shall build a house for my name, and I will establish the throne of his kingdom forever. I will be to him a father, and he shall be to me a son. When he commits iniquity, I will discipline him with the rod of men, with the stripes of the sons of men
Psalms 33:4  For the word of the LORD is upright, and all his work is done in faithfulness.
Hebrews 13:5 Keep your life free from love of money, and be content with what you have, for he has said, "I will never leave you nor forsake you."
Passages that show our need to be Reliable
Leviticus 19:2 Speak to all the congregation of the people of Israel and say to them, You shall be holy, for I the LORD your God am holy.
Proverbs 11:13 Whoever goes about slandering reveals secrets, but he who is trustworthy in spirit keeps a thing covered.
Proverbs 25:13 Like the cold of snow in the time of harvest is a faithful messenger to those who send him; he refreshes the soul of his masters.
Ruth 1:16 But Ruth said, Do not urge me to leave you or to return from following you. For where you go I will go, and where you lodge I will lodge. Your people shall be my people, and your God my God.
Luke 16:10  One who is faithful in a very little is also faithful in much, and one who is dishonest in a very little is also dishonest in much.
Romans 12:1-3  I appeal to you therefore, brothers, by the mercies of God, to present your bodies as a living sacrifice, holy and acceptable to God, which is your spiritual worship. Do not be conformed to this world, but be transformed by the renewal of your mind, that by testing you may discern what is the will of God, what is good and acceptable and perfect. For by the grace given to me I say to everyone among you not to think of himself more highly than he ought to think, but to think with sober judgment, each according to the measure of faith that God has assigned.
Galatians 5:22 But the fruit of the Spirit is love, joy, peace, patience, kindness, goodness, faithfulness,
Colossians 3:9-10 Do not lie to one another, seeing that you have put off the old self with its practices and have put on the new self, which is being renewed in knowledge after the image of its creator.
Hebrews 10:23 Let us hold fast the confession of our hope without wavering, for he who promised is faithful.
Hebrews 11:17-18  By faith Abraham, when he was tested, offered up Isaac, and he who had received the promises was in the act of offering up his only son, of whom it was said, "Through Isaac shall your offspring be named."
Bible Verses That Show Us Not Being Reliable/Trustworthy
Exodus 20:16  You shall not bear false witness against your neighbor.
Proverbs 6:16-19 There are six things that the LORD hates, seven that are an abomination to him: haughty eyes, a lying tongue, and hands that shed innocent blood, a heart that devises wicked plans, feet that make haste to run to evil, a false witness who breathes out lies, and one who sows discord among brothers.
Matthew 15:18-20 But what comes out of the mouth proceeds from the heart, and this defiles a person. For out of the heart come evil thoughts, murder, adultery, sexual immorality, theft, false witness, slander. These are what defile a person. But to eat with unwashed hands does not defile anyone.
Revelation 21:7-8 The one who conquers will have this heritage, and I will be his God and he will be my son. But as for the cowardly, the faithless, the detestable, as for murderers, the sexually immoral, sorcerers, idolaters, and all liars, their portion will be in the lake that burns with fire and sulfur, which is the second death.
My hope and prayer is that you are a reliable/trustworthy type of person. Both in the small things of life (like being someone that can be counted on to show up for work every day) but also in our faith. Is you faith growing and can it be said of you that you are reliable in matters of spirituality? Praise to the Lord that He is patient with each of us.
Resource – Scripture quotations are from The Holy Bible, English Standard Version® (ESV®), copyright © 2001 by Crossway, a publishing ministry of Good News Publishers. Used by permission. All rights reserved.