You are planning a wedding and you are looking for just the right Bible verses for wedding invitations. Look no further, here are 20 great choices. There is a good mix of Old and New Testament verses as well as Bible verses for wedding invitations that are both short and long:
Proverbs 31:10-11 An excellent wife who can find? She is far more precious than jewels.11 The heart of her husband trusts in her, and he will have no lack of gain.
Genesis 2:18, 21- 24 Then the Lord God said, "It is not good that the man should be alone; I will make him a helper fit for him." 21 So the Lord God caused a deep sleep to fall upon the man, and while he slept took one of his ribs and closed up its place with flesh. 22 And the rib that the Lord God had taken from the man he made into a woman and brought her to the man. 23 Then the man said, "This at last is bone of my bones and flesh of my flesh; she shall be called Woman, because she was taken out of Man." 24  Therefore a man shall leave his father and his mother and hold fast to his wife, and they shall become one flesh.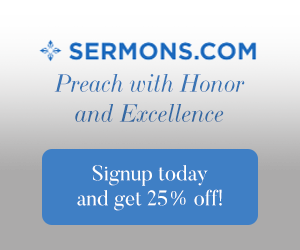 1 Chronicles 16:34 Oh give thanks to the Lord, for he is good; for his steadfast love endures forever!

Psalms 100:5 For the Lord is good; his steadfast love endures forever, and his faithfulness to all generations.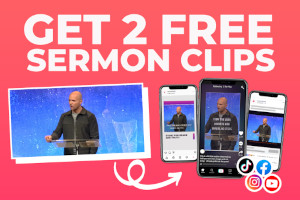 Psalms 126:3 The Lord has done great things for us; we are glad. 
Ecclesiastes 4:9-12 Two are better than one, because they have a good reward for their toil. 10 For if they fall, one will lift up his fellow. But woe to him who is alone when he falls and has not another to lift him up! 11 Again, if two lie together, they keep warm, but how can one keep warm alone? 12 And though a man might prevail against one who is alone, two will withstand him—a threefold cord is not quickly broken.

Song of Solomon 3:4 Scarcely had I passed them when I found him whom my soul loves. I held him, and would not let him go until I had brought him into my mother's house, and into the chamber of her who conceived me.

Jeremiah 29:11 For I know the plans I have for you, declares the Lord, plans for welfare and not for evil, to give you a future and a hope.

Jeremiah 31:3 … I have loved you with an everlasting love; therefore I have continued my faithfulness to you.

Mark 10:6-9 But from the beginning of creation, 'God made them male and female.' 7 'Therefore a man shall leave his father and mother and hold fast to his wife, 8 and the two shall become one flesh.' So they are no longer two but one flesh. 9 What therefore God has joined together, let not man separate."

John 13:34-35 A new commandment I give to you, that you love one another: just as I have loved you, you also are to love one another.  By this all people will know that you are my disciples, if you have love for one another."

John 15:12 "This is my commandment, that you love one another as I have loved you."

1 Corinthians 13:4-7 Love is patient and kind; love does not envy or boast; it is not arrogant 5 or rude. It does not insist on its own way; it is not irritable or resentful; 6 it does not rejoice at wrongdoing, but rejoices with the truth. 7 Love bears all things, believes all things, hopes all things, endures all things.

1 Corinthians 13:13 So now faith, hope, and love abide, these three; but the greatest of these is love.

Philippians 1:7 It is right for me to feel this way about you all, because I hold you in my heart …

Philippians 2:1-2 So if there is any encouragement in Christ, any comfort from love, any participation in the Spirit, any affection and sympathy, 2 complete my joy by being of the same mind, having the same love, being in full accord and of one mind.

Colossians 3:14 And above all these put on love, which binds everything together in perfect harmony.

1 John 4:7-8 Beloved, let us love one another, for love is from God, and whoever loves has been born of God and knows God. 8  Anyone who does not love does not know God, because God is love.

1 John 4:12 No one has ever seen God; if we love one another, God abides in us and his love is perfected in us.

1 John 4:16 So we have come to know and to believe the love that God has for us. God is love, and whoever abides in love abides in God, and God abides in him.
Perhaps there are more?
Share some Bible verses for wedding invitations that you have found. Help the list grow so that it can be used as a great resource for brides and grooms.
Sources:
The Holy Bible, English Standard Version
"Scripture quotations are from The Holy Bible, English Standard Version® (ESV®), copyright © 2001 by Crossway, a publishing ministry of Good News Publishers. Used by permission. All rights reserved."
YouTube video: "The Marriage Prayer" by John and Jocee Waller