Rest is a necessity. It is a Biblical principle that all creatures must rest. Without proper rest the human body will break down. I know I have had a good night's rest when I wake up refreshed and rejuvenated. Take a look at what the Bible says about rest.
God Designed Rest From Labor
Genesis 2:2-3 And on the seventh day God finished his work that he had done, and he rested on the seventh day from all his work that he had done. So God blessed the seventh day and made it holy, because on it God rested from all his work that he had done in creation.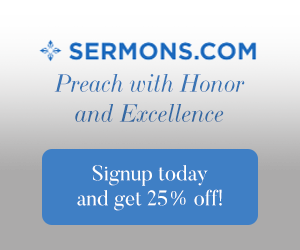 Exodus 20:8-10 "Remember the Sabbath day, to keep it holy. Six days you shall labor, and do all your work, but the seventh day is a Sabbath to the LORD your God. On it you shall not do any work, you, or your son, or your daughter, your male servant, or your female servant, or your livestock, or the sojourner who is within your gates…"
Exodus 23:12 (KJV) Six days thou shalt do thy work, and on the seventh day thou shalt rest: that thine ox and thine ass may rest, and the son of thy handmaid, and the stranger, may be refreshed.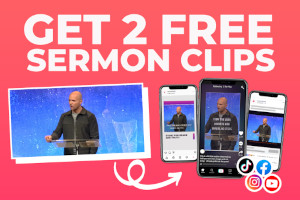 God Grants Rest Not Only for Man
Genesis 8:4 And the ark rested in the seventh month, on the seventeenth day of the month, upon the mountains of Ararat. 
Song of Solomon 1:7 Tell me, you whom my soul loves, where you pasture your flock, where you make it lie down at noon; for why should I be like one who veils herself beside the flocks of your companions?
Jeremiah 33:12 "Thus says the LORD of hosts: In this place that is waste, without man or beast, and in all of its cities, there shall again be habitations of shepherds resting their flocks…"
God Provides Rest From Trouble
Psalms 37:7 Be still before the LORD and wait patiently for him; fret not yourself over the one who prospers in his way, over the man who carries out evil devices!
Psalms 55:6 And I say, "Oh, that I had wings like a dove!  I would fly away and be at rest 
Isaiah 14:3-4 When the LORD has given you rest from your pain and turmoil and the hard service with which you were made to serve, you will take up this taunt against the king of Babylon: "How the oppressor has ceased, the insolent fury ceased!
God Promises Rest & Peace from Anxiety
Ecclesiastes 2:24-25 There is nothing better for a person than that he should eat and drink and find enjoyment in his toil. This also, I saw, is from the hand of God, for apart from him who can eat or who can have enjoyment?
2 Corinthians 2:13-14 my spirit was not at rest because I did not find my brother Titus there. So I took leave of them and went on to Macedonia. But thanks be to God, who in Christ always leads us in triumphal procession, and through us spreads the fragrance of the knowledge of him everywhere. 
Philippians 4:6-7 do not be anxious about anything, but in everything by prayer and supplication with thanksgiving let your requests be made known to God. And the peace of God, which surpasses all understanding, will guard your hearts and your minds in Christ Jesus.
God Knows You Must Rest to Recuperate; Even in Ministry
Mark 6:31 And he said to them, "Come away by yourselves to a desolate place and rest a while." For many were coming and going, and they had no leisure even to eat. 
Matthew 8:24 And behold, there arose a great storm on the sea, so that the boat was being swamped by the waves; but he was asleep. (Jesus rested)
Matthew 26:45 Then he came to the disciples and said to them, "Sleep and take your rest later on. See, the hour is at hand, and the Son of Man is betrayed into the hands of sinners.
God Gives Spiritual Rest for the Soul
Jeremiah 6:16 Thus says the LORD:"Stand by the roads, and look, and ask for the ancient paths, where the good way is; and walk in it, and find rest for your souls.  But they said, 'We will not walk in it.' 
Matthew 11:28-29 "…Come to me, all who labor and are heavy laden, and I will give you rest. Take my yoke upon you, and learn from me, for I am gentle and lowly in heart, and you will find rest for your souls. For my yoke is easy, and my burden is light." 
Hebrews 4:4; 9-10 For he has somewhere spoken of the seventh day in this way: "And God rested on the seventh day from all his works." … So then, there remains a Sabbath rest for the people of God, for whoever has entered God's rest has also rested from his works as God did from his.
Revelation 6:11 Then they were each given a white robe and told to rest a little longer, until the number of their fellow servants and their brothers should be complete, who were to be killed as they themselves had been. 
Revelation 14:13 And I heard a voice from heaven saying, "Write this: Blessed are the dead who die in the Lord from now on." "Blessed indeed," says the Spirit, "that they may rest from their labors, for their deeds follow them!" 
Rest in Me
I encourage you to view the video "Rest in Me" in the upper right area of this page.  I know you will be blessed!
Sources:
The Holy Bible, King James Version
The Holy Bible, English Standard Version
"Scripture quotations are from The Holy Bible, English Standard Version® (ESV®), copyright © 2001 by Crossway, a publishing ministry of Good News Publishers. Used by permission. All rights reserved."
YouTube: "Rest in Me" by Todd Vaters