The first love of your life is generally your Mother. She is the one without whom you could be delivered into this world. She is the one who usually teaches and corrects you throughout your childhood years. When you are really blessed, she is the one who goes from being your Mama to your coach and eventually to one of your best friends. Other than Jesus, a mother is the one whom we see the Bible gives most glory and honor.
Mother's Day in the United States of America is celebrated on the 2nd Sunday in May each year. It is a day when we honor Mothers for all they have done. Here are 21 fantastic Mother's Day Bible verses. Perhaps there is one that reminds you of your own Mama.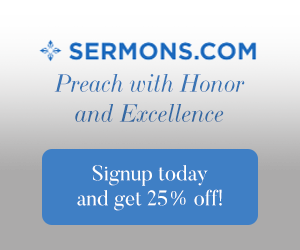 Mothers in the Bible
Eve, the first mother
Genesis 3:20 The man called his wife's name Eve, because she was the mother of all living.
Sarah, mother because of a miracle
Genesis 21:1-3 The Lord visited Sarah as he had said, and the Lord did to Sarah as he had promised. 2 And Sarah conceived and bore Abraham a son in his old age at the time of which God had spoken to him. 3 Abraham called the name of his son who was born to him, whom Sarah bore him, Isaac.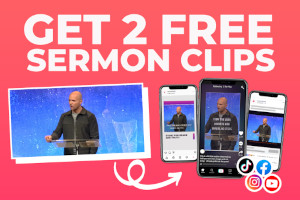 Rachel, mother of Joseph was the first mother on record to lose her life in childbirth
Genesis 35:16-18 Then they journeyed from Bethel. When they were still some distance from Ephrath, Rachel went into labor, and she had hard labor. 17 And when her labor was at its hardest, the midwife said to her, "Do not fear, for you have another son." 18 And as her soul was departing (for she was dying), she called his name Ben-oni; but his father called him Benjamin.
Mary (Salome), mother of James and John was interested in her children's eternal security
Matthew 20:20-21 Then the mother of the sons of Zebedee came up to him with her sons, and kneeling before him she asked him for something. 21 And he said to her, "What do you want?" She said to him, "Say that these two sons of mine are to sit, one at your right hand and one at your left, in your kingdom."
Elizabeth, mother of John the Baptist was righteous

:

Luke 1:5-6 In the days of Herod, king of Judea, there was a priest named Zechariah, of the division of Abijah. And he had a wife from the daughters of Aaron, and her name was Elizabeth. 6 And they were both righteous before God, walking blamelessly in all the commandments and statutes of the Lord.
Mary of Nazareth was
Submissive: Luke 1:38 And Mary said, "Behold, I am the servant of the Lord; let it be to me according to your word." And the angel departed from her.
Humble: Luke 1:46-48 And Mary said, "My soul magnifies the Lord,47  and my spirit rejoices in God my Savior, 48 for he has looked on the humble estate of his servant. For behold, from now on all generations will call me blessed;
Obedient: Luke 2:22-24 And when the time came for their purification according to the Law of Moses, they brought him up to Jerusalem to present him to the Lord 23 (as it is written in the Law of the Lord, "Every male who first opens the womb shall be called holy to the Lord") 24 and to offer a sacrifice according to what is said in the Law of the Lord, "a pair of turtledoves, or two young pigeons."
Endeared and protected by her Son: John 19:25-27  but standing by the cross of Jesus were his mother and his mother's sister, Mary the wife of Clopas, and Mary Magdalene. 26 When Jesus saw his mother and the disciple whom he loved standing nearby, he said to his mother, "Woman, behold, your son!" 27 Then he said to the disciple, "Behold, your mother!" And from that hour the disciple took her to his own home.
Description of a Christian Mother
She is one of the first teachers
Deuteronomy 4:9-10 "Only take care, and keep your soul diligently, lest you forget the things that your eyes have seen, and lest they depart from your heart all the days of your life. Make them known to your children and your children's children— 10 how on the day that you stood before the Lord your God at Horeb, the Lord said to me, 'Gather the people to me, that I may let them hear my words, so that they may learn to fear me all the days that they live on the earth, and that they may teach their children so.'
Deuteronomy 6:6-7  And these words that I command you today shall be on your heart. 7  You shall teach them diligently to your children, and shall talk of them when you sit in your house, and when you walk by the way, and when you lie down, and when you rise.
Proverbs 22:6 Train up a child in the way he should go;  even when he is old he will not depart from it.
 She is a disciplinarian
Proverbs 13:24 Whoever spares the rod hates his son, but he who loves him is diligent to discipline him.
Proverbs 19:18 Discipline your son, for there is hope; do not set your heart on putting him to death.
Proverbs 22:15 Folly is bound up in the heart of a child, but the rod of discipline drives it far from him.
Proverbs 29:15 The rod and reproof give wisdom, but a child left to himself brings shame to his mother.
She is loving and loved, kind, tenderhearted, blessed, praised and more
Proverbs 31:28 Her children rise up and call her blessed; her husband also, and he praises her:
Ephesians 4:29-32 Let no corrupting talk come out of your mouths, but only such as is good for building up, as fits the occasion, that it may give grace to those who hear. 30 And do not grieve the Holy Spirit of God, by whom you were sealed for the day of redemption. 31  Let all bitterness and wrath and anger and clamor and slander be put away from you, along with all malice. 32  Be kind to one another, tenderhearted, forgiving one another, as God in Christ forgave you.
Ephesians 5:1-2 Therefore be imitators of God, as beloved children. 2 And walk in love, as Christ loved us and gave himself up for us, a fragrant offering and sacrifice to God.
Galatians 5:22-23 But the fruit of the Spirit is love, joy, peace, patience, kindness, goodness, faithfulness, 23  gentleness, self-control; against such things there is no law.
Titus 2:4-5 … and so train the young women to love their husbands and children, 5 to be self-controlled, pure, working at home, kind, and submissive to their own husbands, that the word of God may not be reviled.
Share Your Own
What verse or passage in the Bible remind you most of your own Mother? Feel free to leave it in the comments below.
Sources:
The Holy Bible, English Standard Version
"Scripture quotations are from The Holy Bible, English Standard Version® (ESV®), copyright © 2001 by Crossway, a publishing ministry of Good News Publishers. Used by permission. All rights reserved."
YouTube video "Happy Mother's Day Song – I Love You Mommy" by kiboomu.com