The topic of faith is important in all religious systems. But what exactly is faith?  I think the biblical definition comes from Hebrews 11:1 which says, "Now faith is the assurance of things hoped for, the conviction of things not seen."  It is simply believing in something that you cannot see.  There are many passages throughout the Biblical text that deal with faith and faithfulness.  We know that a characteristic of God is that He is faithful.  We are called to be faithful and people of faith. Consider the following…
Psalms 86:15 "But you, O Lord, are a God  merciful and gracious, slow to anger and abounding in steadfast love and faithfulness."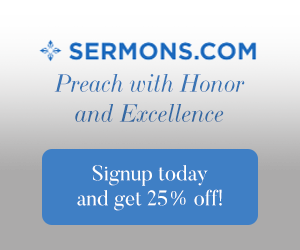 Scripture That Shows God's Faithfulness
Deuteronomy 7:9 Know therefore that the LORD your God is God, the faithful God  who keeps covenant and steadfast love with those who love him and keep his commandments, to a thousand generations,
Psalms 36:5  Your steadfast love, O LORD, extends to the heavens, your faithfulness to the clouds.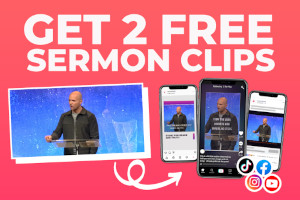 Psalms 89:8  O LORD God of hosts, who is mighty as you are, O LORD,  with your faithfulness all around you?
Psalms 119:90  Your  faithfulness endures to all generations;  you have established the earth, and it  stands fast.
Lamentations 3:22-23 The steadfast love of the LORD never ceases;  his mercies never come to an end; they are new  every morning; great is your faithfulness.
Romans 3:3 What if some were unfaithful?  Does their faithlessness nullify the faithfulness of God?
1 Corinthians 1:9 God is faithful, by whom you were called into the  fellowship of his Son, Jesus Christ our Lord.
1 Corinthians 10:9 We must not put Christ  to the test,  as some of them did and  were destroyed by serpents,
1 Corinthians 10:13 No temptation has overtaken you that is not common to man.  God is faithful, and  he will not let you be tempted beyond your ability, but with the temptation he will also provide the way of escape, that you may be able to endure it.
2 Thessalonians 3:3 But  the Lord is faithful. He will establish you and guard you against  the evil one.
Hebrews 10:23  Let us hold fast the confession of our hope without wavering, for he who promised is faithful.
Bible Verses That Define Faith
Psalms 91:4 He will cover you with his pinions, and under his wings you will  find refuge; his faithfulness is  a shield and buckler.
Hebrews 11:1  Now faith is the assurance of things hoped for, the conviction of things not seen.
Hebrews 11:6 And without faith it is impossible to please him, for whoever would draw near to God must believe that he exists and that he rewards those who seek him.
Bible Verses About Faith in People
Psalms 40:10  I have not hidden your deliverance within my heart;  I have spoken of your faithfulness and your salvation;  I have not concealed your steadfast love and your faithfulness from the great congregation.
Proverbs 28:20  A faithful man will abound with blessings, but whoever hastens to be rich will not go unpunished.
Matthew 25:21 His master said to him, 'Well done, good and faithful servant. You have been faithful over a little; I will set you over much. Enter into the joy of your master.'
Luke 16:10  One who is faithful in a very little is also faithful in much, and one who is dishonest in a very little is also dishonest in much.
1 Corinthians 4:2 Moreover, it is required of stewards that they be found faithful.
2 Timothy 2:13 if we are faithless, he remains faithful—for he cannot deny himself.
The Bible clearly shows that faith is not just a one-time decision to follow Christ (which is certainly important and has eternal consequences) but we are called to increase in faith.  Faith has been described like a muscle.  A muscle in our body will atrophy if it is not used.  If you have ever had a cast on an arm or leg for a few weeks you know what I mean.  Just from not using the muscle it withers away and is almost useless.  Our faith is the same way.  We need to use our faith and to grow like Christ and increase our faith.  Pray to God for him to increase your faith in Him today. Praise Him!
Take a look at this article which shares more about what the Bible says about faith:
Resource – The Holy Bible, English Standard Version "Scripture quotations are from The Holy Bible, English Standard Version® (ESV®), copyright © 2001 by Crossway, a publishing ministry of Good News Publishers. Used by permission. All rights reserved." YouTube video "Every Season" by Nicole Nordeman