The word of God contains so many great Bible verses about children. Anyone raising children knows how difficult things can get but also what a blessing the children are. I have put together a  list of Bible verses to help understand what the Bible says about children,  the importance of raising and teaching children and some famous children from the Bible. I pray that God speaks to you and touches your heart with these Scriptures. Remember the Bible tells us not to merely listen to the word of God but to do what it says (James 1:22).  Take what your read here, write it down and put it into action!
If you enjoy Christian music, you will love the video and song to the right of this article about leading a family. The song is called "Lead Me" by Sanctus Real.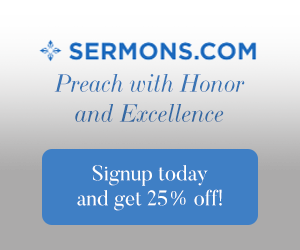 Raising Godly Children Bible Scripture Quotes
Genesis 18:19   For I have chosen him, that he may command his children and his household after him to keep the way of the LORD by doing righteousness and justice, so that the LORD may bring to Abraham what he has promised him."
Proverbs 22:6  Train up a child in the way he should go; even when he is old he will not depart from it.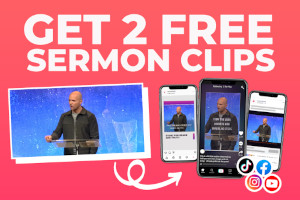 Isaiah 54:13  All your children shall be taught by the LORD, and great shall be the peace of your children.
Colossians 3:21 Fathers, do not provoke your children, lest they become discouraged.
2 Timothy 3:16-17 All Scripture is breathed out by God and profitable for teaching, for reproof, for correction, and for training in righteousness, that the man of Godmay be competent, equipped for every good work.
Teaching Children Bible Verses
Deuteronomy 4:9  "Only take care, and keep your soul diligently, lest you forget the things that your eyes have seen, and lest they depart from your heart all the days of your life. Make them known to your children and your children's children—
Deuteronomy 6:6-9 And these words that I command you today shall be on your heart. You shall teach them diligently to your children, and shall talk of them when you sit in your house, and when you walk by the way, and when you lie down, and when you rise.  You shall bind them as a sign on your hand, and they shall be as frontlets between your eyes.  You shall write them on the doorposts of your house and on your gates.
Isaiah 38:19 The living, the living, he thanks you, as I do this day; the father makes known to the children your faithfulness.
Matthew 7:12 "So whatever you wish that others would do to you, do also to them, for this is the Law and the Prophets.
2 Timothy 1:5 I am reminded of your sincere faith, a faith that dwelt first in your grandmother Lois and your mother Eunice and now, I am sure, dwells in you as well.
2 Timothy 3:14-15 But as for you, continue in what you have learned and have firmly believed, knowing from whom you learned it and how from childhood you have been acquainted with the sacred writings, which are able to make you wise for salvation through faith in Christ Jesus.
Bible Verses About the Discipline of Children
Proverbs 13:24 Whoever spares the rod hates his son, but he who loves him is diligent to discipline him.
Proverbs 23:13-14 Do not withhold discipline from a child; if you strike him with a rod, he will not die. If you strike him with the rod, you will save his soul from Sheol.
Proverbs 29:15  The rod and reproof give wisdom, but a child left to himself brings shame to his mother
Proverbs 29:17 Discipline your son, and he will give you rest; he will give delight to your heart.
Ephesians 6:4 Fathers, do not provoke your children to anger, but bring them up in the discipline and instruction of the Lord.
Children are A Blessing From God Bible Scriptures
Psalm 113:9 He gives the barren woman a home, making her the joyous mother of children.Praise the LORD!
Psalm 127:3-5  Behold, children are a heritage from the LORD, the fruit of the womb a reward. Like arrows in the hand of a warrior are the children of one's youth. Blessed is the man who fills his quiver with them! He shall not be put to shame when he speaks with his enemies in the gate.
Psalm 139:13-16  For you formed my inward parts; you knitted me together in my mother's womb. I praise you, for I am fearfully and wonderfully made.Wonderful are your works; my soul knows it very well. My frame was not hidden from you,when I was being made in secret, intricately woven in the depths of the earth. Your eyes saw my unformed substance; in your book were written, every one of them, the days that were formed for me, when as yet there was none of them.
John 16:21 When a woman is giving birth, she has sorrow because her hour has come, but when she has delivered the baby, she no longer remembers the anguish, for joy that a human being has been born into the world.
James 1:17 Every good gift and every perfect gift is from above, coming down from the Father of lights with whom there is no variation or shadow due to change.
Famous Children In the Bible
Exodus 2:10 When the child grew up, she brought him to Pharaoh's daughter, and he became her son. She named him Moses, "Because," she said, "I drew him out of the water."
1 Samuel 17:33-37 And Saul said to David, "You are not able to go against this Philistine to fight with him, for you are but a youth, and he has been a man of war from his youth." But David said to Saul, "Your servant used to keep sheep for his father. And when there came a lion, or a bear, and took a lamb from the flock, I went after him and struck him and delivered it out of his mouth. And if he arose against me, I caught him by his beard and struck him and killed him. Your servant has struck down both lions and bears, and this uncircumcised Philistine shall be like one of them, for he has defied the armies of the living God." And David said, "The LORD who delivered me from the paw of the lion and from the paw of the bear will deliver me from the hand of this Philistine." And Saul said to David, "Go,and the LORD be with you!"
2 Chronicles 34:1-3 Josiah was eight years old when he began to reign, and he reigned thirty-one years in Jerusalem. And he did what was right in the eyes of the LORD, and walked in the ways of David his father; and he did not turn aside to the right hand or to the left. For in the eighth year of his reign, while he was yet a boy, he began to seek the God of David his father, and in the twelfth year he began to purge Judah and Jerusalem of the high places, the Asherim, and the carved and the metal images.
Luke 2:42-50 And when he was twelve years old, they went up according to custom. And when the feast was ended, as they were returning, the boy Jesus stayed behind in Jerusalem. His parents did not know it, 44but supposing him to be in the group they went a day's journey, but then they began to search for him among their relatives and acquaintances, and when they did not find him, they returned to Jerusalem, searching for him. After three days they found him in the temple, sitting among the teachers, listening to them and asking them questions. And all who heard him were amazed at his understanding and his answers. And when his parents saw him, they were astonished. And his mother said to him, "Son, why have you treated us so? Behold, your father and I have been searching for you in great distress." And he said to them, "Why were you looking for me? Did you not know that I must be in my Father's house?" And they did not understand the saying that he spoke to them.
Christian Quote About Children
Polly Berrien Berends
"A child needs both to be hugged and unhugged. The hug lets her know she is valuable. The unhug lets her know that she is viable. If you're always shoving your child away, they will cling to you for love. If you're always holding them closer, they will cling to you for fear."
Responding To God's Word
Has reading what God's word says about the importance of Children called you to action today? God calls us to be doers of His word and not hearers only. (James 1:22)
Please consider supporting a child that is less fortunate than many. The Compassion program is wonderful in that it teaches kids in difficult situations about Jesus.

Other Good Bible Verse by Topic Readings
Source: www.biblegateway.com The Holy Bible, English Standard Version "Scripture quotations are from The Holy Bible, English Standard Version® (ESV®), copyright © 2001 by Crossway, a publishing ministry of Good News Publishers. Used by permission. All rights reserved."