What are seven of my favorite Bible verses about starting over?
Psalm 30:5 "For his anger is but for a moment, and his favor is for a lifetime. Weeping may tarry for the night, but joy comes with the morning."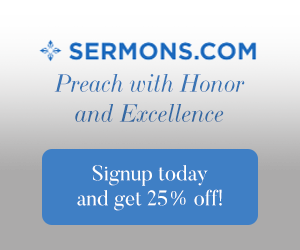 Thankfully, God "will not always chide, nor will he keep his anger forever" (Psalm 103:9) and we gladly read that "He does not deal with us according to our sins, nor repay us according to our iniquities" (Psalm 103:10) or else we'd all be destroyed.  That is why God's grace is absolutely so amazing.  Why shouldn't they sing about this amazing grace?
2 Corinthians 5:21 "For our sake he made him to be sin who knew no sin, so that in him we might become the righteousness of God."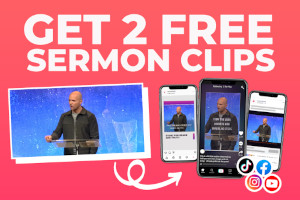 The very fact that Jesus became sin for us should make us eager to say "we are ambassadors for Christ [and it is] God making his appeal through us" so "we implore you on behalf of Christ, be reconciled to God' (2 Cor 5:20).  Since God saved us without any kind of merit or works (Eph 2:8-9) why shouldn't we feel compelled to share Christ with the lost?  He became sin for the sinful.  It was for our sake that we became righteous in God's sight by Him "who knew no sin."  We know sin all too well.
Lamentations 3:22 "The steadfast love of the LORD never ceases; his mercies never come to an end; they are new every morning; great is your faithfulness."
His mercies are new every day and so we can sing, "This is the day that the LORD has made; let us rejoice and be glad in it" (Psalm 119:24).  Today is the day that God has made just by your waking up.  As long as you are drawing a breath, God is not finished using you for His glory.  Whatever disaster yesterday may have been, today's a new day that the Lord has made so why not "rejoice and be glad in it" since God's mercies never come to and every single day they are brand new.  Every morning is a new day to proclaim "great is your faithfulness" O God. Thank you for today.
Ephesians 2:12 "Remember that you were at that time separated from Christ, alienated from the commonwealth of Israel and strangers to the covenants of promise, having no hope and without God in the world."
Can you remember how we were once separated from God by our sins (Isaiah 59:2) and how we had the wrath of God abiding on us (John 3:36b)?  In order for us to have the peace of God we have to be at peace with God and the only way we can avoid His righteous wrath is through Jesus Christ (2 Cor 5:21).  God's wrath for our sins was placed upon Christ (Isaiah 53) at the moment we repent and trust in Him (Mark 1:15).  Only then can we have peace with God (Rom 5:1) because there is no more condemnation for us (Rom 8:1).  All our hope was dried up at the grave as we were "without God in the world" so can you understand how perilous of a position we were in before God?  We could have died and then been judged (Heb 9:27) without mercy (Rev 20:12-15), but then the most wonderful words were written; "but God…"  Every time you read the words "but God" look at what is stated before that and then the result of what comes after!  Oh God, thank You for the "but God!"  Every day is a "reboot" or "reset" and another opportunity, but one where we should dwell on the covenant of promise (Rev 22) which is the ultimate "do over."
Joshua 1:5-6 "No man shall be able to stand before you all the days of your life. Just as I was with Moses, so I will be with you. I will not leave you or forsake you.  Be strong and courageous, for you shall cause this people to inherit the land that I swore to their fathers to give them."
Three times God tells Joshua "be strong and courageous" because it was important, especially since fear is highly contagious.  God tells Joshua that just as He was with Moses, He will be with him and "no man shall be able to stand before you all the days of your life" and even more, "Be strong and courageous. Do not be frightened, and do not be dismayed, for the Lord your God is with you wherever you go" (Joshua 1:9). Wow! Those are omnipotent promises backed by the Omnipotent (all powerful) God Who is Omniscient of the future (all knowing) to be with Joshua in His omnipresence (present everywhere).
Romans 8:37-39 "No, in all these things we are more than conquerors through him who loved us.  For I am sure that neither death nor life, nor angels nor rulers, nor things present nor things to come, nor powers, nor height nor depth, nor anything else in all creation, will be able to separate us from the love of God in Christ Jesus our Lord."
Can you name anything in creation or any created thing that can prevail against us?  No, God covers that by saying that not "anything else in creation" will be able to separate us from God.  Not angels, rulers, life, things to come, and not even death.  That about covers it all for there is no separation for those who are in Christ. "If God is for us, who can be against us" (Rom 8:31)?
Isaiah 40:30 "But they who wait for the Lord shall renew their strength; they shall mount up with wings like eagles; they shall run and not be weary; they shall walk and not faint."
What an encouragement for Isaiah to write this to Israel. We don't know how many read it or took it seriously but God did say that there was a remnant that had not yet bowed the knee to Baal (1 Kings 19:18; Rom 11:4) just as there is today.  Jesus called the church a "little flock" (Luke 12:32), perhaps meaning that there is a faithful remnant still remaining in the church or that the remnant is small by number; or both, but even though Isaiah 40:30 was written to Israel, would God do any less for His own children?  Would God not do all that He says He will do for Israel, His chosen people, and not do for those He purchased by Jesus' own blood?  I am not saying that the church and Israel are the same. What I am saying is that God has a history of reserving for himself a remnant of both Jew and Gentile (Ruth; Rom 11).  I get tired and need renewed.  What about you?  I need to mount up on His strength.  I need to run and not grow faint but to also know when not to run so that I won't faint.  You and I have to recognize that God is the One Who renews our strength (Phil 4:13).  It is not in man to run but to "wait for the Lord" for a God that we cannot wait upon is a God that we cannot trust in.  Trust makes waiting a lot easier.
Conclusion
I hope I have encouraged someone who had to start over; after a divorce, a job loss, an illness, a death in the family, or whatever else has laid you flat.  Jesus said to His disciples and I know He says this to us, "Fear not, little flock, for it is your Father's good pleasure to give you the kingdom" (Luke 12:32).  Someday, I pray it is soon, we will sing or at least dwell on the words of the old church hymn "There is a Fountain Filled with Blood" (by William Cowper) that says it's all about starting over. [1.]
"There is a fountain filled with blood drawn from Emmanuel's veins;
And sinners plunged beneath that flood lose all their guilty stains.
Lose all their guilty stains, lose all their guilty stains;
And sinners plunged beneath that flood lose all their guilty stains."
And then at the twinkling of an eye, sin for us will be no more and we'll
"Be saved, to sin no more, be saved, to sin no more;
Till all the ransomed church of God be saved, to sin no more."
Take a look at our collection of Bible Verses By Topic
Resources – Scripture quotations are from The Holy Bible, English Standard Version® (ESV®), copyright © 2001 by Crossway, a publishing ministry of Good News Publishers. Used by permission. All rights reserved. [1]"There is a Fountain Filled with Blood (1772; Public Domain). William Cowper (1731-1800).