There are several different types of baptism talked about in the scriptures. Primarily when we think of baptism we think of water baptism in a church. However, the Bible speaks of baptism by the Holy Spirit and by fire (judgment) as well. It is important to read these scriptures in context to understand what the Bible is saying about baptism.
Luke 3:16 "John answered, saying unto them all, I indeed baptize you with water; but one mightier than I cometh, the latchet of whose shoes I am not worthy to unloose: he shall baptize you with the Holy Ghost and with fire:"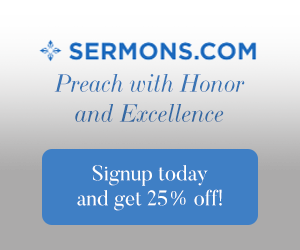 Jesus' Baptism by John
Matthew 3:13-17 "Then cometh Jesus from Galilee to Jordan unto John, to be baptized of him. But John forbad him, saying, I have need to be baptized of thee, and comest thou to me? And Jesus answering said unto him, Suffer it to be so now: for thus it becometh us to fulfil all righteousness. Then he suffered him. And Jesus, when he was baptized, went up straightway out of the water: and, lo, the heavens were opened unto him, and he saw the Spirit of God descending like a dove, and lighting upon him: And lo a voice from heaven, saying, This is my beloved Son, in whom I am well pleased."
Mark 1:9-11 "And it came to pass in those days, that Jesus came from Nazareth of Galilee, and was baptized of John in Jordan. And straightway coming up out of the water, he saw the heavens opened, and the Spirit like a dove descending upon him: And there came a voice from heaven, saying, Thou art my beloved Son, in whom I am well pleased."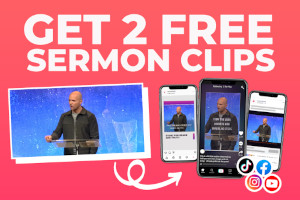 Luke 3:21, 22 "Now when all the people were baptized, it came to pass, that Jesus also being baptized, and praying, the heaven was opened, And the Holy Ghost descended in a bodily shape like a dove upon him, and a voice came from heaven, which said, Thou art my beloved Son; in thee I am well pleased."
John 1:29-33 "The next day John seeth Jesus coming unto him, and saith, Behold the Lamb of God, which taketh away the sin of the world. This is he of whom I said, After me cometh a man which is preferred before me: for he was before me. And I knew him not: but that he should be made manifest to Israel, therefore am I come baptizing with water. And John bare record, saying, I saw the Spirit descending from heaven like a dove, and it abode upon him. And I knew him not: but he that sent me to baptize with water, the same said unto me, Upon whom thou shalt see the Spirit descending, and remaining on him, the same is he which baptizeth with the Holy Ghost."
Baptism in Water for Believers
Matthew 28:19, 20 "Go ye therefore, and teach all nations, baptizing them in the name of the Father, and of the Son, and of the Holy Ghost: Teaching them to observe all things whatsoever I have commanded you: and, lo, I am with you always, even unto the end of the world. Amen."
Mark 1:4, 5 "John did baptize in the wilderness, and preach the baptism of repentance for the remission of sins. And there went out unto him all the land of Judaea, and they of Jerusalem, and were all baptized of him in the river of Jordan, confessing their sins."
Mark 16:16 "He that believeth and is baptized shall be saved; but he that believeth not shall be damned."
Acts 2:38 "Then Peter said unto them, Repent, and be baptized every one of you in the name of Jesus Christ for the remission of sins, and ye shall receive the gift of the Holy Ghost."
Acts 8:35-38 "Then Philip opened his mouth, and began at the same scripture, and preached unto him Jesus. And as they went on their way, they came unto a certain water: and the eunuch said, See, here is water; what doth hinder me to be baptized? And Philip said, If thou believest with all thine heart, thou mayest. And he answered and said, I believe that Jesus Christ is the Son of God. And he commanded the chariot to stand still: and they went down both into the water, both Philip and the eunuch; and he baptized him."
Acts 16:31, 33 "And they said, Believe on the Lord Jesus Christ, and thou shalt be saved, and thy house. And he took them the same hour of the night, and washed their stripes; and was baptized, he and all his, straightway."
What Baptism Means to a Believer
Romans 6:3-6 "Know ye not, that so many of us as were baptized into Jesus Christ were baptized into his death? Therefore we are buried with him by baptism into death: that like as Christ was raised up from the dead by the glory of the Father, even so we also should walk in newness of life. For if we have been planted together in the likeness of his death, we shall be also in the likeness of his resurrection: Knowing this, that our old man is crucified with him, that the body of sin might be destroyed, that henceforth we should not serve sin."
1 Corinthians 12:13 "For by one Spirit are we all baptized into one body, whether we be Jews or Gentiles, whether we be bond or free; and have been all made to drink into one Spirit."
Galatians 3:27 "For as many of you as have been baptized into Christ have put on Christ."
1 Peter 3:21 "The like figure whereunto even baptism doth also now save us (not the putting away of the filth of the flesh, but the answer of a good conscience toward God,) by the resurrection of Jesus Christ:"
Christian Quotes About Baptism
"A man who knows that he is saved by believing in Christ does not, when he is baptized, lift his baptism into a saving ordinance. In fact, he is the very best protester against that mistake, because he holds that he has no right to be baptized until he is saved."  ~ Charles Spurgeon

"Baptism separates the tire kickers from the car buyers."  ~ Max Lucado

"We may never be martyrs but we can die to self, to sin, to the world, to our plans and ambitions. That is the significance of baptism; we died with Christ and rose to new life"  ~ Vance Haver

"Baptism is faith in action."  ~ Watchman Nee

"God's people should be baptized because God commanded it, not because some church requires it."  ~ John R. Rice

Looking For Something Else? Here are some more Bible verses and pages about baptism and related topics that you might want to check out:

Does baptism save you? Jack Wellman shares a Biblical analysis on the purpose and symbolism of baptism.

7 Spiritual Growth Tips In this article David Peach mentions how baptism affects the spiritual growth of the believer.

1 Corinthians Commentary is a verse by verse examination of 1 Corinthians, in it Jack touches upon baptism.
Resources:
The Holy Bible, King James Version (KJV)
YouTube: "Born Again" by Third Day