What are some great Bible verses for insomnia?
Psalm 127:2 "It is in vain that you rise up early and go late to rest, eating the bread of anxious toil; for he gives to his beloved sleep."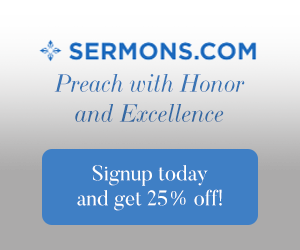 If you read that verse, it seems to be saying that God gives to His beloved sleep but those who are "eating the bread of anxious toil" cannot sleep.  There is no reason to have anxiety for God promises to take care of His own.  Peter writes that you are to be "casting all your anxieties on him, because he cares for you" (1 Pet 5:7) which means you can "Cast your burden on the LORD, and he will sustain you; he will never permit the righteous to be moved" (Psalm 55:22).  Shouldn't that give you enough peace of mind to sleep?
Proverbs 3:24 "When you lie down, you will not be afraid; When you lie down, your sleep will be sweet."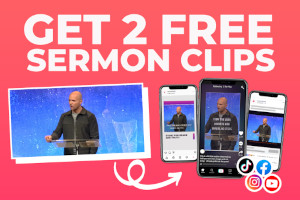 There is nothing greater than to lie down and sleep and have no fear.  For many in the world today who are Christians, they have the fear of having their home broken into and taken captive by those who hate Christians and would love nothing more than to kill them.  Most of us don't know what that's like and the vast majority of us have no fear, from the enemies of Christ, when we go to bed but strangely, for those who are in the most dangerous parts of the world for Christians, they seem to have more peace of mind.  Many who live in the most prosperous countries might lie awake at night worrying about work the next day or what bills may be coming in the mail or how to make it to the next paycheck.  For those who have less, they are not anxious about things like that.  Those who are in greater danger from persecution sometimes have the most peace of mind.  I know of at least two former Muslims who converted to Christianity but they understand that the worst thing that could happen to them is that they're killed for their faith…but then, they're present with the Lord (2 Cor 5:8).  That's not too bad is it?
Job 11:19 "You will lie down, with no one to make you afraid, and many will court your favor."
Job lost about everything; his children, his home, his crops, his livestock…everything he had was taken away yet he knew he could lie down and not be afraid because he knew that if God was for him, he had no fear of anything or anyone ever being against him (Rom 8:31).  You should go to sleep with that knowledge too.
Psalm 4:8 "I will both lay me down in peace, and sleep: for you, LORD, only make me dwell in safety."
If you can imagine, David had to run for his life for several years because King Saul wanted to kill him, yet David wrote that he could lay down in peace and sleep and God would make him dwell in safety.  Notice that God "made" him dwell in safety, indicating that God was an active participant in David's request of being able to sleep and also notice that David said that he can lay down in peace and sleep but only because the Lord made him "dwell in safety."
1 Kings 19:5 "He lay down and slept under a juniper tree; and behold, there was an angel touching him, and he said to him, "Arise, eat."
Elijah was discouraged.  He had been running for his life and feared that he'd be killed by the wicked Queen Jezebel.  When we grow discouraged and tired, the best solution can be to just get some sleep…and then arise and eat…and then maybe get more sleep.  Elijah felt like giving up and felt as though he was alone in his resistance against evil but God plus one is always a majority and sometimes the best thing we can do is to get some good sleep.
Matthew 8:24 "And, behold, there arose a great tempest in the sea, insomuch that the ship was covered with the waves: but he was asleep."
Talk about peace of mind!  Here was Jesus sleeping in the boat while "a great tempest in the sea" was occurring.  The Greek word used for "tempest" or some translations say "storm" is "seismos" and it is the same word we use for seismic or earthquake and so this was no small storm just passing by.  The disciples feared for their lives but Jesus was secure in the knowledge of the sovereignty of God and knew that this was not His time, therefore He was able to sleep peacefully, even during a great, seismic event of such a titanic storm.  That is true peace of mind.
Jeremiah 31:26 "At this I awoke and looked, and my sleep was pleasant to me."
Have you ever felt that way when you woke up?  Apparently Jeremiah never had any problems sleeping because his sleep was pleasant to him and when he awoke, he must have felt refreshed.  I agree…I like sleep…it's pleasant to me too.  We all need sleep and when you can't sleep, try to pray about it, even while you're lying there in bed.
Conclusion
For me, when I can't sleep, I get up and pray.  I know this sounds odd but it works.  I feel more peace after praying to God. I can receive more of God's peace by asking Him to help me sleep and He does. In Genesis 2:21 we read that "the LORD God caused the man to fall into a deep sleep; and while he was sleeping, he took one of the man's ribs and then closed up the place with flesh" so the Lord can cause you to sleep when you can't seem to sleep on your own.  Even Job could say "You will be secure, because there is hope; you will look about you and take your rest in safety" (Job 11:18) and if you are a child of God, you are as secure as you possibly can be and you can pillow your head at night with that knowledge.
Take a look at some more about rest in the Bible: Bible Verses About Rest
Resource – Scripture quotations are from The Holy Bible, English Standard Version® (ESV®), copyright © 2001 by Crossway, a publishing ministry of Good News Publishers. Used by permission. All rights reserved.