"What do you say?" How often do parents have to remind their children to respond in thankfulness for things that are given or done for them? Yet even as mature believers—how often we forget to thank God? We can so enamored with an answered prayer that oftentimes we forget to say thank you. We can commit our hearts to being thankful with the knowledge and application of the following scriptures:
7.  We are grateful for God's love
"Give thanks to the Lord, for he is good; his love endures forever" (1 Chronicles 16:34).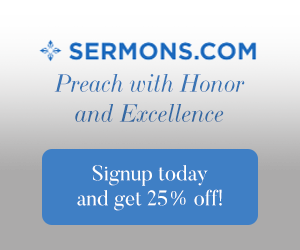 Before we knew Christ—most of us weren't lovable; rather we were self-centered and focused on pleasing ourselves. Yet God looked down and loved us so much that He gave His only Son, Jesus Christ to die for us. We give thanks because we are loved passionately and unconditionally throughout eternity.
6.  We are grateful in every situation
"Give thanks in all circumstances; for this is God's will for you in Christ Jesus" (1 Thessalonians 5:18).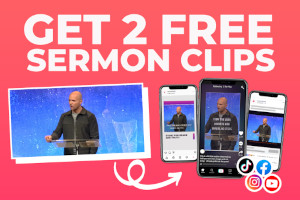 It's hard to think about giving thanks to God when life seems overwhelmingly difficult. However we can give thanks because God will never leave nor forsake us when times are down. He freely gives us wisdom, grace, and strength to move forward in every situation. A grateful heart in times of trouble can be encouraged to trust in the Lord at all times.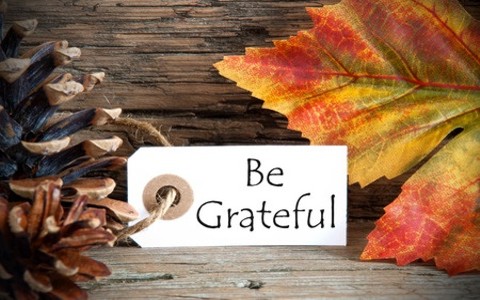 5.  We are grateful for the ability to do good works
"And whatever you do, whether in word or deed, do it all in the name of the Lord Jesus, giving thanks to God the Father through him" (Colossians 3:17).
Every believer has an opportunity to show their gratefulness to God by doing good works for others. It is the Lord who gives us the strength to serve, to give, and to work. When we start our jobs with a spirit of gratefulness, our load becomes lighter and the Lord opens the way for us to share the Good News.
4.  We are grateful for God's gifts given through His people
"Thanks be to God for his indescribable gift!" (2 Corinthians 9:15).
The Corinthians gave gifts to God's people resulting in praise and thankfulness to the Lord. When we have the opportunity to give to others, we experience the joy of knowing the God will be praised because of it. Our God knows the needs of His people and He blesses us to be a blessing to others.
3.  We are grateful for God's deliverance over our lives
"Thanks be to God, who delivers me through Jesus Christ our Lord!" (Romans 7:25).
Without the grace of God we would all be hopelessly lost. Through the power of Jesus Christ, we are given the strength to rise above our sinful nature and overcome the desires of the flesh. Many of us were saved while still ensnared by the lies of Satan and the strongholds of our minds. Yet through the Holy Spirit, we give thanks for being set free.
2.  We are grateful for God's miraculous hand over our lives
"I will give thanks to you, Lord, with all my heart; I will tell of all your wonderful deeds" (Psalms 9:1).
The world believes in coincidences and luck; however, we trust in the hand of the Lord to work the impossible on our behalf. Because of His intervention in our lives, we've experienced miracles both great and small. Every day the Lord is working things out for our good and we give thanks for His ever watchful eye over our lives.
1.  We are grateful in prayers and petitions
"Do not be anxious about anything, but in every situation, by prayer and petition, with thanksgiving, present your requests to God" (Philippians 4:6).
Even before we know for sure that God has answered our prayers—we give thanks. We can thank Him for just the blessing of hearing our prayers and answering them according to His will. Our prayers should be just as equally full of praise, worship, and thankfulness as it is for petitions. An attitude of gratefulness ushers a spirit of expectancy in our prayers.
Be Grateful!
It's a gift from God for us to be grateful because it's impossible to be discontented and thankful at the same time. There are so many people in the world today who enjoy His sunshine or rain, His provision of food, clothing, and shelter—and they never stop to thank Him. Let the people of God sing His praises in the morning, afternoon, and evening. May we never grow tired of being grateful!
Take a look at some more related Bible verses: Thanksgiving Bible Verses
Resource – New International Version Bible, The Holy Bible, New International Version®, NIV® Copyright© 1973, 1978, 1984, 2011 by Biblca, Inc.™ Used by permission. All rights reserved worldwide.