By God's design, the relationship between husband and wife is actually the first family unit. We can read about that relationship in Genesis 2:15-25 and 3:1-21. This, of course, is the creation account of the first man and woman: Adam and Eve. In Genesis 1:27-29 God blessed Adam and Eve and told them to be fruitful and multiply and the children that Adam and Eve had made the family unit larger. When those children got married another family unit was formed. When a husband and wife take another's child into their home to raise, that child becomes family through adoption.
All generations of families can be traced back to that first family in the Garden. The body of believers is called the Church or the Family of God because by God's grace all humankind can be adopted into His eternal family. Take a look at some uplifting Scripture quotes about family.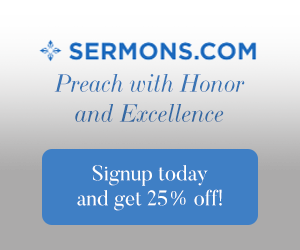 (if you are looking for verses specific to marriage, parenting or children scroll down to the bottom of the article for more links)
Families of the Patriarchs
Genesis 17:5 No longer shall your name be called Abram, but your name shall be Abraham, for I have made you the father of a multitude of nations.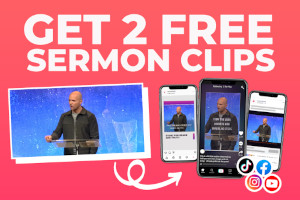 Genesis 18:17-19 The LORD said, "Shall I hide from Abraham what I am about to do, seeing that Abraham shall surely become a great and mighty nation, and all the nations of the earth shall be blessed in him? For I have chosen him, that he may command his children and his household after him to keep the way of the LORD by doing righteousness and justice, so that the LORD may bring to Abraham what he has promised him."
Genesis 21:1-3 The LORD visited Sarah as he had said, and the LORD did to Sarah as he had promised. And Sarah conceived and bore Abraham a son in his old age at the time of which God had spoken to him. Abraham called the name of his son who was born to him, whom Sarah bore him, Isaac.
Genesis 25:19-20 These are the generations of Isaac, Abraham's son: Abraham fathered Isaac, and Isaac was forty years old when he took Rebekah, the daughter of Bethuel the Aramean of Paddan-aram, the sister of Laban the Aramean, to be his wife.
Genesis 30:22-24 Then God remembered Rachel, and God listened to her and opened her womb. She conceived and bore a son and said, "God has taken away my reproach." And she called his name Joseph, saying, "May the LORD add to me another son!"
Blessings of Children
Genesis 33:5 And when Esau lifted up his eyes and saw the women and children, he said, "Who are these with you?" Jacob said, "The children whom God has graciously given your servant."
Exodus 1:1-7 These are the names of the sons of Israel who came to Egypt with Jacob, each with his household: Reuben, Simeon, Levi, and Judah, Issachar, Zebulun, and Benjamin,Dan and Naphtali, Gad and Asher. All the descendants of Jacob were seventy persons; Joseph was already in Egypt. Then Joseph died, and all his brothers and all that generation.  But the people of Israel were fruitful and increased greatly; they multiplied and grew exceedingly strong, so that the land was filled with them.
1 Samuel 1:5, 19-20 But to Hannah he gave a double portion, because he loved her, though the LORD had closed her womb …They rose early in the morning and worshiped before the LORD; then they went back to their house at Ramah. And Elkanah knew Hannah his wife, and the LORD remembered her. And in due time Hannah conceived and bore a son, and she called his name Samuel, for she said, "I have asked for him from the LORD."
Psalms 127:3-5 Behold, children are a heritage from the LORD, the fruit of the womb a reward. Like arrows in the hand of a warrior are the children of one's youth. Blessed is the man who fills his quiver with them! He shall not be put to shame when he speaks with his enemies in the gate.
Proverbs 31:28-29 Her children rise up and call her blessed; her husband also, and he praises her: "Many women have done excellently, but you surpass them all."
A Child of Promise Prophesied and Born
Genesis 49:10 The scepter shall not depart from Judah, nor the ruler's staff from between his feet, until tribute comes to him; and to him shall be the obedience of the peoples.
Isaiah 7:14 Therefore the Lord himself will give you a sign. Behold, the virgin shall conceive and bear a son, and shall call his name Immanuel.
Isaiah 9:6 For to us a child is born, to us a son is given; and the government shall be upon his shoulder, and his name shall be called Wonderful Counselor, Mighty God, Everlasting Father, Prince of Peace.
Matthew 1:16 … and Jacob the father of Joseph the husband of Mary, of whom Jesus was born, who is called Christ.
Luke 2:6-7 And while they were there, the time came for her to give birth.  And she gave birth to her firstborn son and wrapped him in swaddling cloths and laid him in a manger, because there was no place for them in the inn.

A Promise of Adoption into the Family
Ezekiel 47:22 You shall allot it as an inheritance for yourselves and for the sojourners who reside among you and have had children among you. They shall be to you as native-born children of Israel. With you they shall be allotted an inheritance among the tribes of Israel.
Romans 8:16-17 The Spirit himself bears witness with our spirit that we are children of God, and if children, then heirs—heirs of God and fellow heirs with Christ, provided we suffer with him in order that we may also be glorified with him.
Romans 8:22-23 For we know that the whole creation has been groaning together in the pains of childbirth until now. And not only the creation, but we ourselves, who have the firstfruits of the Spirit, groan inwardly as we wait eagerly for adoption as sons, the redemption of our bodies.
Galatians 4:4-7 But when the fullness of time had come, God sent forth his Son, born of woman, born under the law,  to redeem those who were under the law, so that we might receive adoption as sons And because you are sons, God has sent the Spirit of his Son into our hearts, crying, "Abba! Father!"  So you are no longer a slave, but a son, and if a son, then an heir through God.
Ephesians 1:3-6 Blessed be the God and Father of our Lord Jesus Christ, who has blessed us in Christ with every spiritual blessing in the heavenly places, even as he chose us in him before the foundation of the world, that we should be holy and blameless before him. In love he predestined us for adoption as sons through Jesus Christ, according to the purpose of his will,  to the praise of his glorious grace, with which he has blessed us in the Beloved.
Christian Quotes About Family
"The same Jesus Who turned water into wine can transform your home, your life, your family, and your future. He is still in the miracle-working business, and His business is the business of transformation."  ~ Adrian Rogers

"The Church is everywhere represented as one. It is one body, one family, one fold, one kingdom. It is one because pervaded by one Spirit. We are all baptized into one Spirit so as to become, says the apostle, on body."  ~Charles Hodge

"A family is a place where principles are hammered and honed on the anvil of everyday living."  ~ Chuck Swindoll

"A man ought to live so that everybody knows he is a Christian… and most of all, his family ought to know."  ~ D. L. Moody

"Family education and order are some of the chief means of grace; if these are duly maintained, all the means of grace are likely to prosper and become effectual."  ~ Jonathan Edwards
Looking For Something Else? Here are some more Bible verses and pages about family that you might want to check out:

Marriage lists some Bible verses that discuss God's design for marriage as well as what it symbolizes

Parenting gives some Bible verses with practical things that we can do to be the best parents giving all the honor and glory of God.

Children shares Bible verses that talk about raising children illustrating the blessings that they bring.
Resources
The Holy Bible, English Standard Version
"Scripture quotations are from The Holy Bible, English Standard Version® (ESV®), copyright © 2001 by Crossway, a publishing ministry of Good News Publishers. Used by permission. All rights reserved."
www.youtube.com – Song "Lead Me" Sanctus Real