The Bible is a guide for every Christian in different areas of life. It is clear from reading the Bible and the words of Jesus that all Christians are to bring the good news to the lost. The term for this is often called evangelism. Evangelism means preaching or taking the good news of the gospel to other people. This article will start with five inspirational Bible Verses about evangelism. These Bible Verses will focus on the words of Jesus and reasons evangelism is necessary. Some of the most commonly used Bible Verses for evangelism are in what is called the Romans Road. The Romans Road Bible Verses are included in this article as a starting point or guide to show others while sharing the good news. Feel free to add any other favorite Bible Verses for evangelism to the comments so this may be an even better guide for those that find it.
5 Inspirational Bible Verses About Evangelism
Matthew 9:37-38 Then He said to His disciples, "The harvest is plentiful, but the workers are few. "Therefore beseech the Lord of the harvest to send out workers into His harvest."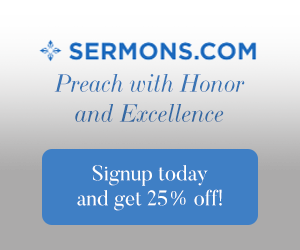 Luke 19:10 "For the Son of Man has come to seek and to save that which was lost."
Acts 1:8 – but you shall receive power when the Holy Spirit has come upon you; and you shall be My witnesses both in Jerusalem, and in all Judea and Samaria, and even to the remotest part of the earth."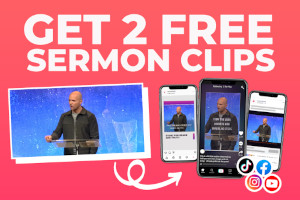 Matthew 28:19-20 – "Go therefore and make disciples of all the nations, baptizing them in the name of the Father and the Son and the Holy Spirit, teaching them to observe all that I commanded you; and lo, I am with you always, even to the end of the age."
2 Corinthians 6:2 – for He says, "At the acceptable time I listened to you, And on the day of salvation I helped you"; behold, now is "the acceptable time," behold, now is "the day of salvation "–
The Romans Road- Evangelism and Salvation through the Book of Romans
Romans 3:23 – Our need for a Savior
for all have sinned and fall short of the glory of God,
Romans 6:23 – The free Gift
For the wages of sin is death, but the free gift of God is eternal life in Christ Jesus our Lord.
Romans 5:8- The Grace of God
But God demonstrates His own love toward us, in that while we were yet sinners, Christ died for us.
Romans 10:9 – Confession and Belief
that if you confess with your mouth Jesus as Lord, and believe in your heart that God raised Him from the dead, you shall be saved;
Romans 5:1- Being Justified we now have Peace
Therefore having been justified by faith, we have peace with God through our Lord Jesus Christ,
Romans 8:1 – Eternal Victory over Sin
There is therefore now no condemnation for those who are in Christ Jesus.
Christian Quotes About Evangelism
We should be holy people eager to greet our Lord when He returns, ready at any moment for the trumpet's call, people of optimism, busy in evangelism, hands to the plow, eyes on the prize.  ~ David Jeremiah
I am convinced, by the way, that friendships provide the most fertile soil for evangelism. When the reality of Christ is introduced into a relationship of love and trust that has already been established, the effect is powerful. And it seems that invariably, when someone becomes a true follower of Christ, that person's first impulse is to want to find a friend and introduce that friend to Christ.  ~ John MacArthur
Evangelism can never be finished, but missions can be finished. The reason is this: missions has the unique task of crossing language and culture barriers to penetrate a people group and establish a church movement; but evangelism is the ongoing task of sharing the gospel among people within the same culture.  ~ John Piper
Let me be the first to confess: there are times when I suffer from evangelism fatigue. I know I should care, I know I should reach out to them, I know I should talk to them about Jesus – but my motivation meter is hovering at low voltage.  ~ Lee Strobel
Any method of evangelism will work if God is in it.  ~ Leonard Ravenhill
There is no better evangelist in the world than the Holy Spirit.  ~ D.L. Moody
Jesus Christ did not say, 'Go into the world and tell the world that it is quite right.  ~ C.S. Lews
Go for souls. Go for souls, and go for the worst.  ~ Williams Booth
Lord, make me a crisis man. Let me not be a mile-post on a single road, but make me a fork that men must turn one way or another in facing Christ in me.  ~ Jim Elliot
Preach abroad.It is the cooping yourselves up in rooms that has dampened the work of God, which never was and never will be carried out to any purpose without going into the highways and hedges and compelling men and women to come in.   ~ Jonathan Edwards
The importance of Evangelism and spreading the good news of Jesus Christ is great and the job of every Christian. Please use these Bible verses about evangelism as a guide to witnessing to those that are lost.
Looking for some other Bible topics?

Take a look at these other similar type articles:

Bible Verses About Baptism David Peach takes a look at the several types of baptisms in the Bible in this article

Bible Verses About Friendship Take a look at this collection of Bible verses about friendship compiled by Josh Wiley

Bible Verses About Joy There is never a bad time to focus on what the Bible has to say about joy. You might enjoy this one
Sources:
The Holy Bible, New American Standard Version
Image: FreeDigitalPhotos.net