I have often heard it said that you should never pray for patience because when you do, the Lord is sure to give you something to try your patience. Patience is a word and a concept that is used a lot in the Bible. An Old English word for patience is "longsuffering".  Some other synonyms for patience or patient are: tolerance, forbearance and resignation. Here are twenty Scripture quotes that relate to patience.
God is Patient
Numbers 14:18 (KJV) 'The LORD is slow to anger and abounding in steadfast love, forgiving iniquity and transgression, but he will by no means clear the guilty, visiting the iniquity of the fathers on the children, to the third and the fourth generation.'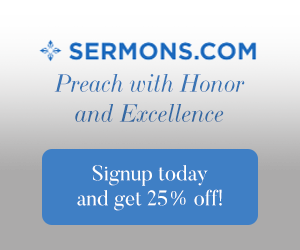 Psalm 86:15 (KJV) But thou, O Lord, art a God full of compassion, and gracious, long suffering, and plenteous in mercy and truth.

Nahum 1:3 The LORD is slow to anger and great in power, and the LORD will by no means clear the guilty. His way is in whirlwind and storm, and the clouds are the dust of his feet.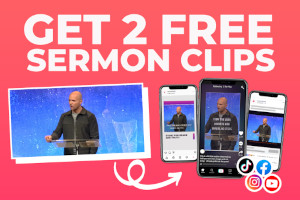 Romans 2:3-4 Do you suppose, O man—you who judge those who practice such things and yet do them yourself—that you will escape the judgment of God? Or do you presume on the riches of his kindness and forbearance and patience, not knowing that God's kindness is meant to lead you to repentance?
2 Peter 3:9 The Lord is not slow to fulfill his promise as some count slowness, but is patient toward you, not wishing that any should perish, but that all should reach repentance.
Limits of Patience
Genesis 6:3 Then the LORD said, "My Spirit shall not abide in man forever, for he is flesh: his days shall be 120 years."
Proverbs 29:1 He who is often reproved, yet stiffens his neck, will suddenly be broken beyond healing.
Ecclesiastes 8:11 Because the sentence against an evil deed is not executed speedily, the heart of the children of man is fully set to do evil.
Jeremiah 44:22 The LORD could no longer bear your evil deeds and the abominations that you committed. Therefore your land has become a desolation and a waste and a curse, without inhabitant, as it is this day.
Matthew 25:41 "Then he will say to those on his left, 'Depart from me, you cursed, into the eternal fire prepared for the devil and his angels…" (Jesus speaking)
Evidence of the Holy Spirit
2 Corinthians 12:12 The signs of a true apostle were performed among you with utmost patience, with signs and wonders and mighty works.
Galatians 5:22-23 But the fruit of the Spirit is love, joy, peace, patience, kindness, goodness, faithfulness,  gentleness, self-control; against such things there is no law.
Ephesians 4:1-3 I therefore, a prisoner for the Lord, urge you to walk in a manner worthy of the calling to which you have been called, with all humility and gentleness, with patience, bearing with one another in love, eager to maintain the unity of the Spirit in the bond of peace.
Colossians 1:11-12  May you be strengthened with all power, according to his glorious might, for all endurance and patience with joy, giving thanks to the Father, who has qualified you to share in the inheritance of the saints in light.
Colossians 3:12-13 Put on then, as God's chosen ones, holy and beloved, compassionate hearts, kindness, humility, meekness, and patience, bearing with one another and, if one has a complaint against another, forgiving each other; as the Lord has forgiven you, so you also must forgive.
Waiting with Patience



Luke 8:15 "… As for that in the good soil, they are those who, hearing the word, hold it fast in an honest and good heart, and bear fruit with patience." (Jesus speaking in the parable of the sower)
Romans 2:6-7 He will render to each one according to his works: to those who by patience in well-doing seek for glory and honor and immortality, he will give eternal life…
Romans 8:24-25 For in this hope we were saved. Now hope that is seen is not hope. For who hopes for what he sees? But if we hope for what we do not see, we wait for it with patience.
1 Timothy 1:16 But I received mercy for this reason, that in me, as the foremost, Jesus Christ might display his perfect patience as an example to those who were to believe in him for eternal life.
Hebrews 6:11-12 And we desire each one of you to show the same earnestness to have the full assurance of hope until the end, so that you may not be sluggish, but imitators of those who through faith and patience inherit the promises.
Christian Quotes About Patience
"The times we find ourselves having to wait on others may be the perfect opportunities to train ourselves to wait on the Lord." ~ Joni Eareckson Tada
"If I have not the patience of my Saviour with the souls who grow slowly; if I know little of travail (a sharp and painful thing) till Christ be fully formed in them, then I know nothing of Calvary love."  ~ Amy Carmichael
"Have patience with all things, but chiefly have patience with yourself. Do not lose courage in considering your own imperfections but instantly set about remedying them– every day begin the task anew."  ~ Francis de Sales
"Cast not away your confidence because God defers his performances. That which does not come in your time, will be hastened in his time, which is always the more convenient season. God will work when he pleases, how he pleases, and by what means he pleases. He is not bound to keep our time, but he will perform his word, honour our faith, and reward them that diligently seek him." ~ Matthew Henry
"Timing is so important! If you are going to be successful in dance, you must be able to respond to rhythm and timing. It's the same in the Spirit. People who don't understand God's timing can become spiritually spastic, trying to make the right things happen at the wrong time. They don't get His rhythm – and everyone can tell they are out of step. They birth things prematurely, threatening the very lives of their God-given dreams." ~ T. D. Jakes
Was This Article Helpful?
If this article was helpful to you, please consider linking this article to your own blog or sharing this through the social buttons to the left. You might also find some of these other good Bible Verse articles helpful:
20 Bible Verses About Prayer–  The Bible says some amazing quotes about Prayer. Check out these Bible verses.
Wisdom Quotes From The Bible–  Read these Quotes on what God says about wisdom!
25 Bible Verses About Love– What does the Bible say about love? Check out these great scriptures and quotes.
Resources
The Holy Bible, English Standard Version
"Scripture quotations are from The Holy Bible, English Standard Version® (ESV®), copyright © 2001 by Crossway, a publishing ministry of Good News Publishers. Used by permission. All rights reserved."
They Holy Bible, King James Version (KJV)
www.youtube.com 'While I'm Waiting"- John Waller