One of the most amazing things to me about God is the fact that He created us with free will to choose to accept Him.  Now I know the huge theological discussion that exists between Calvinists and Armenians over that first sentence but please don't get distracted by that thought but rather I want you to think about how God allows you and me to live and choose to follow Him or reject Him. That thought really is endearing to me. The Creator God did not need you and me or any of mankind to make Him complete or because He was lonely or any thing like that but chose to create us and allow us to live freely in our thoughts and mind.  I think this characteristic of God shows how blessed we are and directly should make our attitude towards Him be positive and always wanting to please Him.  This of course is not the case as even well-intentioned believers will be distracted and fall into sin but the Scriptures talk about our attitude in both positive and negative ways and also show when we need a change in attitude, which will often result in a change of course (also called repentance). Consider the following… 
Scripture Verses About a Positive Attitude
Psalms 45:7 you have loved righteousness and hated wickedness.  Therefore God, your God, has anointed you with the oil of gladness beyond your companions.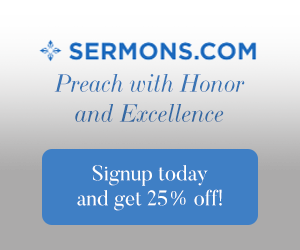 Matthew 6:33 But seek first the kingdom of God and his righteousness, and all these things will be added to you.
Acts 2:44 And all who believed were together and had all things in common.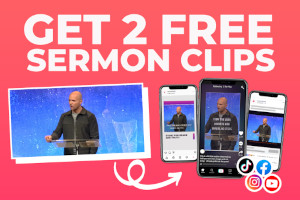 Romans 5:1-2 Therefore, since we have been justified by faith, we have peace with God through our Lord Jesus Christ.  Through him we have also obtained access by faith into this grace in which we stand, and we rejoice in hope of the glory of God.
Ephesians 4:4-6 There is one body and one Spirit—just as you were called to the one hope that belongs to your call— one Lord, one faith, one baptism, one God and Father of all, who is over all and through all and in all.
Philippians 4:8-9 Finally, brothers, whatever is true, whatever is honorable, whatever is just, whatever is pure, whatever is lovely, whatever is commendable, if there is any excellence, if there is anything worthy of praise, think about these things.  What you have learned and received and heard and seen in me—practice these things, and the God of peace will be with you. 
"The Creator God did not need you and me or any of mankind to make Him complete or because He was lonely or any thing like that but chose to create us and allow us to live freely in our thoughts and mind. I think this characteristic of God shows how blessed we are and directly should make our attitude towards Him be positive and always wanting to please Him."
Scripture Verses About a Bad Attitude
Proverbs 3:5  Trust in the LORD with all your heart, and do not lean on your own understanding.
Ephesians 4:23 an  to be renewed in the spirit of your minds 
Philippians 2:5 Have this mind among yourselves, which is yours in Christ Jesus,
Colossians 3:10 and have put on the new self, which is being renewed in knowledge after the image of its creator.
James 4:10 Humble yourselves before the Lord, and he will exalt you.  
Bible Quotes That Show a Needed Attitude Change
Matthew 5:22 But I say to you that everyone who is angry with his brother will be liable to judgment; whoever insults his brother will be liable to the council; and whoever says, 'You fool!' will be liable to the hell of fire.
Luke 11:52 Woe to you lawyers!  For you have taken away the key of knowledge. You did not enter yourselves, and you hindered those who were entering."
Luke 24:25-27 And he said to them, "O foolish ones, and slow of heart to believe all that the prophets have spoken!  Was it not necessary that the Christ should suffer these things and enter into his glory?" And beginning with Moses and all the Prophets, he interpreted to them in all the Scriptures the things concerning himself.
Acts 2:38 And Peter said to them, "Repent and be baptized every one of you in the name of Jesus Christ for the forgiveness of your sins, and you will receive the gift of the Holy Spirit.
Ephesians 6:4 Fathers, do not provoke your children to anger, but bring them up in the discipline and instruction of the Lord.
1 Peter 4:1 Since therefore  Christ suffered in the flesh, arm yourselves with the same way of thinking, for  whoever has suffered in the flesh  has ceased from sin 
2 Peter 2:9 then the Lord knows how to rescue the godly from trials, and to keep the unrighteous under punishment until the day of judgment.
2 Peter 3:9  The Lord is not slow to fulfill his promise  as some count slowness, but  is patient toward you, not wishing that any should perish, but that all should reach repentance.
1 John 2:4 Whoever says "I know him" but does not keep his commandments is a liar, and the truth is not in him,
1 John 4:8  Anyone who does not love does not know God, because God is love.
What is your attitude today?  Are you bitter and carrying around anger or jealousy or even rage towards another person? Sometimes we even carry around those feelings towards God. Friends, adjust your attitude where God (through His Holy Spirit) is showing you it needs to change. God loves you the way you are but He loves you too much to leave you that way.
Seek the Lord your God today!
Check out our list: Bible Verses by Topic
Resource – "Scripture quotations are from The Holy Bible, English Standard Version® (ESV®), copyright © 2001 by Crossway, a publishing ministry of Good News Publishers. Used by permission. All rights reserved."