Most people know that to build anything you must have a good foundation. A sand castle cannot be built when the sand has too much water underneath it; first you must fill it in with dry sand. Without a good footer, a house will not have a solid foundation. The footer is what is laid down first and in some cases may even be supported by another structure made of wood or steel or concrete below. In the same way, to build relationships you must have a solid foundation.  In fact, the Bible has much to say about the right foundation, which starts with Christ Jesus as the cornerstone. Here are some great KJV Bible verses about the right foundation.
Buildings & Foundations
1 Kings 5:17  And the king commanded, and they brought great stones, costly stones, and hewed stones, to lay the foundation of the house.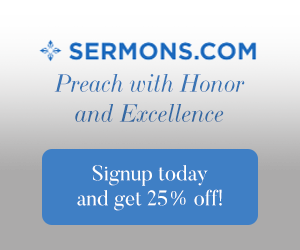 Ezra 3:11  And they sang together by course in praising and giving thanks unto the LORD; because he is good, for his mercy endureth for ever toward Israel. And all the people shouted with a great shout, when they praised the LORD, because the foundation of the house of the LORD was laid.
Psalm 127:1  Except the LORD build the house, they labour in vain that build it: Except the LORD keep the city, the watchman waketh but in vain.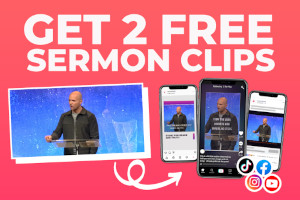 Isaiah 54:11  O thou afflicted, tossed with tempest, and not comforted, Behold, I will lay thy stones with fair colours, And lay thy foundations with sapphires.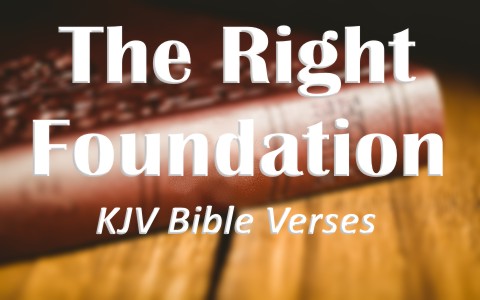 Matthew 7:24  Therefore whosoever heareth these sayings of mine, and doeth them, I will liken him unto a wise man, which built his house upon a rock:
Luke 6:47–49  Whosoever cometh to me, and heareth my sayings, and doeth them, I will shew you to whom he is like: He is like a man which built an house, and digged deep, and laid the foundation on a rock: and when the flood arose, the stream beat vehemently upon that house, and could not shake it: for it was founded upon a rock. But he that heareth, and doeth not, is like a man that without a foundation built an house upon the earth; against which the stream did beat vehemently, and immediately it fell; and the ruin of that house was great.
1 Timothy 6:17–19  Charge them that are rich in this world, that they be not highminded, nor trust in uncertain riches, but in the living God, who giveth us richly all things to enjoy; That they do good, that they be rich in good works, ready to distribute, willing to communicate; Laying up in store for themselves a good foundation against the time to come, that they may lay hold on eternal life.
Cornerstone
Job 38:4–6  Where wast thou when I laid the foundations of the earth? Declare, if thou hast understanding. Who hath laid the measures thereof, if thou knowest? Or who hath stretched the line upon it? Whereupon are the foundations thereof fastened? Or who laid the corner stone thereof;
Psalm 118:22  The stone which the builders refused Is become the head stone of the corner.
Jeremiah 51:26  And they shall not take of thee a stone for a corner, Nor a stone for foundations; But thou shalt be desolate for ever, saith the LORD.
Isaiah 28:16  Therefore thus saith the Lord GOD, Behold, I lay in Zion for a foundation a stone, A tried stone, a precious corner stone, a sure foundation: He that believeth shall not make haste.
Matthew 21:42  Jesus saith unto them, Did ye never read in the scriptures, The stone which the builders rejected, the same is become the head of the corner: this is the Lord's doing, and it is marvellous in our eyes?
Acts 4:10–11  Be it known unto you all, and to all the people of Israel, that by the name of Jesus Christ of Nazareth, whom ye crucified, whom God raised from the dead, even by him doth this man stand here before you whole. This is the stone which was set at nought of you builders, which is become the head of the corner.
Ephesians 2:19–22  Now therefore ye are no more strangers and foreigners, but fellowcitizens with the saints, and of the household of God; And are built upon the foundation of the apostles and prophets, Jesus Christ himself being the chief corner stone; In whom all the building fitly framed together groweth unto an holy temple in the Lord: In whom ye also are builded together for an habitation of God through the Spirit.
The Right Foundation Built on the Rock
1 Corinthians 3:10–11  According to the grace of God which is given unto me, as a wise masterbuilder, I have laid the foundation, and another buildeth thereon. But let every man take heed how he buildeth thereupon. For other foundation can no man lay than that is laid, which is Jesus Christ.
1 Corinthians 10:4  And did all drink the same spiritual drink: for they drank of that spiritual Rock that followed them: and that Rock was Christ.
2 Timothy 2:16–19  But shun profane and vain babblings: for they will increase unto more ungodliness. And their word will eat as doth a canker: of whom is Hymenaeus and Philetus; Who concerning the truth have erred, saying that the resurrection is past already; and overthrow the faith of some. Nevertheless the foundation of God standeth sure, having this seal, The Lord knoweth them that are his. And, Let every one that nameth the name of Christ depart from iniquity.
1 Peter 2:1–5  Wherefore laying aside all malice, and all guile, and hypocrisies, and envies, and all evil speakings, As newborn babes, desire the sincere milk of the word, that ye may grow thereby: If so be ye have tasted that the Lord is gracious. To whom coming, as unto a living stone, disallowed indeed of men, but chosen of God, and precious, Ye also, as lively stones, are built up a spiritual house, an holy priesthood, to offer up spiritual sacrifices, acceptable to God by Jesus Christ.
Final Thoughts
Like anything you build, faith must have a good foundation or it cannot stand. The Bible confirms that the right foundation, the sure foundation and the only Master builder needed to sustain us this side of Heaven is Jesus the Christ. Do you know Jesus?
Something else that might interest you: More Names for Jesus Found in the Bible
Resource – Scripture quotations are from The Holy Bible, King James Version