The story of the Good News of Jesus Christ ('the gospel') is the greatest story ever told.  It is a story that is so amazing that we need to hear it over and over again.  It never gets old.  It never goes out of date.  The God of the Universe created a world and created man and He created him (Adam and all of us) to be able to make free will choices.  He gave Adam and Eve a perfect garden but also allowed there to be a tree that they were not to eat from.  Of course, we all know how that turned out.  Adam sinned and rejected God as we all do.  None of us are perfect and we sin against God all the time.  For me where the story gets amazing is in the fact that God knew that we would reject Him and constantly sin but yet He chose to send His Son Jesus to this earth.  Even more amazing is the fact that He sent Jesus to be born so humbly (in a feeding trough) and to be further humiliated while He walked this earth.  And Jesus willingly came and suffered and bled and died a heinous death on a cross for sins that He did not commit.  Amazing!!!  Do you know that?  Do you believe that?  The story doesn't stop there but is played out in the pages of Scripture that show that all who believe and call out to God will be saved.  Amazing love.  Amazing grace.  Soak in this beautiful story and meditate on the verses below.
John 3:36 Whoever believes in the Son has eternal life;  whoever does not obey the Son shall not  see life, but the wrath of God remains on him.
Verses About Accepting Jesus
Mark 16:16  Whoever believes and is  baptized  will be saved, but  whoever  does not believe will be condemned.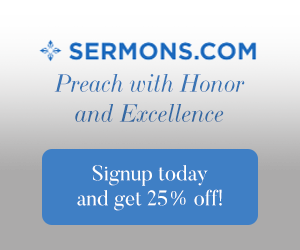 John 1:12  But to all who did receive him, who believed in his name, he gave the right to become  children of God,
John 3:16  For God so loved the world, that he gave his only Son, that whoever believes in him should not perish but have eternal life.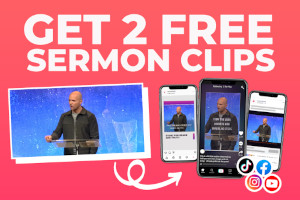 John 5:24 Truly, truly, I say to you, whoever hears my word and believes him who sent me has eternal life. He does not come into judgment, but has passed from death to life.
John 14:2  In my Father's house are many rooms. If it were not so, would I have told you that I go to prepare a place for you?
Acts 2:12 And all were amazed and perplexed, saying to one another, "What does this mean?"
Acts 2:38  And Peter said to them,  "Repent and be baptized every one of you in the name of Jesus Christ for the forgiveness of your sins, and you will receive the gift of the Holy Spirit.
Acts 4:12  And there is salvation in no one else, for there is no other name under heaven given among men by which we must be saved.
Acts 16:31   And they said,  "Believe in the Lord Jesus, and you will be saved, you and your household."
Galatians 3:26  for in Christ Jesus you are all sons of God, through faith.
Ephesians 2:8-9 For by grace you have been saved through faith. And this is not your own doing; it is the gift of God,  not a result of works, so that no one may boast.
1 John 1:9  If we confess our sins, he is faithful and just to forgive us our sins and to cleanse us from all unrighteousness.
Revelation 3:20  Behold, I stand at the door and knock.  If anyone hears my voice and opens the door, I will come in to him and eat with him, and he with me.
The Romans Road Plan of Salvation
The apostle Paul offers some great words that are so clear and concise and present the gospel message in such a powerful way.  Here are some verses that are often called the "Romans Road" to salvation.
Romans 3:23  for all have sinned and fall short of the glory of God,
Romans 5:1   Therefore, since we have been justified by faith, we have peace with God through our Lord Jesus Christ.
Romans 5:8  but God shows his love for us in that while we were still sinners, Christ died for us.
Romans 6:23  For the wages of sin is death, but the free gift of God is eternal life in Christ Jesus our Lord.
Romans 10:9  because, if you confess with your mouth that Jesus is Lord and believe in your heart  that God raised him from the dead, you will be saved.
Romans 10:13 For "everyone who calls on the name of the Lord will be saved."
God's words are so powerful and loving.  Jesus demonstrated these words in such a beautiful way while He walked this earth.  He did not come to judge and rule at that time (he will one day though). He came simply to die to provide a way for eternal life to all who accept and receive Him.  There is no more important decision that you will have in all of your life. Sometimes people come to hear the words of Scripture and they think there must be more to it.  They think that there must be more to accepting Jesus Christ than what Jesus says. Will you accept Jesus today?  Jesus is waiting for you.  Revelation 3:20 says, "Behold, I stand at the door and knock.  If anyone hears my voice and opens the door, I will come in to him and eat with him, and he with me."  Jesus does not force the door open nor force you to believe in Him.  He stands patiently and knocks.  He is there right now for you if you have not followed Him.  It is so worth it.  Open the door of your heart to him today.
Resources – The Holy Bible, English Standard Version "Scripture quotations are from The Holy Bible, English Standard Version® (ESV®), copyright © 2001 by Crossway, a publishing ministry of Good News Publishers. Used by permission. All rights reserved."; YouTube video "Romans Road" by WORDology