In the Old Testament of the Bible fear is translated from ten Hebrew nouns and eight verbs [1].  The New Testament uses four Greek words. Generally when we think of fear we might equate it to anxiety, dismay, despair, horror, and worry. Fear is that feeling in the pit of our stomach which can be little, such as "butterflies" or it could be great terror, such that prevents us from interacting with others and sometimes even keeps us shut up inside of our house. The Bible calls this kind of fear "the spirit of fear".
Did you know that the Bible actually talks of two different kinds of fear? While "the spirit of fear" may be harmful to us; "the fear of God" is nothing but beneficial.  This type of fear is best explained by the word reverence. Next time you are fearful, remember that it could be a good thing! Choose the fear of the Lord. Here are some Bible verses about fear for you to study.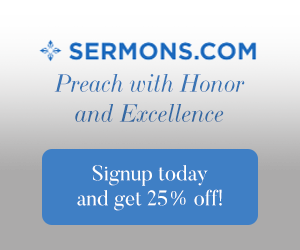 Psalms 111:10 The fear of the LORD is the beginning of wisdom; all those who practice it have a good understanding. His praise endures forever!
Spirit of Fear
Genesis 3:8-10 And they heard the sound of the LORD God walking in the garden in the cool of the day, and the man and his wife hid themselves from the presence of the LORD God among the trees of the garden. But the LORD God called to the man and said to him, "Where are you?"  And he said, "I heard the sound of you in the garden, and I was afraid, because I was naked, and I hid myself."
Proverbs 12:25 Anxiety in a man's heart weighs him down, but a good word makes him glad.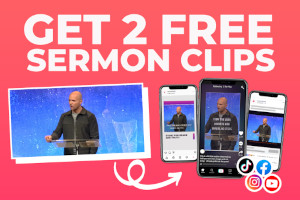 Matthew 28:4 And for fear of him the guards trembled and became like dead men.
Luke 2:8-9 And in the same region there were shepherds out in the field, keeping watch over their flock by night.  And an angel of the Lord appeared to them, and the glory of the Lord shone around them, and they were filled with great fear.
Romans 8:15 For you did not receive the spirit of slavery to fall back into fear, but you have received the Spirit of adoption as sons, by whom we cry, "Abba! Father!"
2 Timothy 1:7 (KJV) For God hath not given us the spirit of fear; but of power, and of love, and of a sound mind.
1 John 4:18 There is no fear in love, but perfect love casts out fear. For fear has to do with punishment, and whoever fears has not been perfected in love.
Revelation 11:11 But after the three and a half days a breath of life from God entered them, and they stood up on their feet, and great fear fell on those who saw them.
Fear of God
Genesis 22:11-13 But the angel of the LORD called to him from heaven and said, "Abraham, Abraham!" And he said, "Here I am." He said, "Do not lay your hand on the boy or do anything to him, for now I know that you fear God, seeing you have not withheld your son, your only son, from me."  And Abraham lifted up his eyes and looked, and behold, behind him was a ram, caught in a thicket by his horns. And Abraham went and took the ram and offered it up as a burnt offering instead of his son.
Exodus 1:16-18 "When you serve as midwife to the Hebrew women and see them on the birthstool, if it is a son, you shall kill him, but if it is a daughter, she shall live." But the midwives feared God and did not do as the king of Egypt commanded them, but let the male children live. So the king of Egypt called the midwives and said to them, "Why have you done this, and let the male children live?"
Proverbs 2:1-6 My son, if you receive my words  and treasure up my commandments with you, making your ear attentive to wisdom  and inclining your heart to understanding;  yes, if you call out for insight  and raise your voice for understanding,  if you seek it like silver and search for it as for hidden treasures,  then you will understand the fear of the LORD and find the knowledge of God. For the LORD gives wisdom; from his mouth come knowledge and understanding;
Ephesians 5:18-21 (KJV) And be not drunk with wine, wherein is excess; but be filled with the Spirit; Speaking to yourselves in psalms and hymns and spiritual songs, singing and making melody in your heart to the Lord; Giving thanks always for all things unto God and the Father in the name of our Lord Jesus Christ; Submitting yourselves one to another in the fear of God.
1 Peter 2:17 Honor everyone. Love the brotherhood. Fear God. Honor the emperor.
Blessings of the Right Fear
Deuteronomy 31:6 Be strong and courageous. Do not fear or be in dread of them, for it is the LORD your God who goes with you. He will not leave you or forsake you."
1 Samuel 12:14 If you will fear the LORD and serve him and obey his voice and not rebel against the commandment of the LORD, and if both you and the king who reigns over you will follow the LORD your God, it will be well.  
2 Kings 17:37-39 " … And the statutes and the rules and the law and the commandment that he wrote for you, you shall always be careful to do. You shall not fear other gods, and you shall not forget the covenant that I have made with you. You shall not fear other gods, but you shall fear the LORD your God, and he will deliver you out of the hand of all your enemies."
Psalms 27:1 The LORD is my light and my salvation; whom shall I fear? The LORD is the stronghold of my life; of whom shall I be afraid?
Psalms 40:3 He put a new song in my mouth, a song of praise to our God. Many will see and fear, and put their trust in the LORD.
Psalms 56:3-4 When I am afraid, I put my trust in you. In God, whose word I praise, in God I trust; I shall not be afraid. What can flesh do to me?
Psalms 61:5 For you, O God, have heard my vows; you have given me the heritage of those who fear your name.
Acts 10:1-2 At Caesarea there was a man named Cornelius, a centurion of what was known as the Italian Cohort, a devout man who feared God with all his household, gave alms generously to the people, and prayed continually to God.
Christian Quotes About Fear
"Fear is born of Satan, and if we would only take time to think a moment we would see that everything Satan says is founded upon a falsehood." ~ A. B. Simpson
"Faith, which is trust, and fear are opposite poles. If a man has the one, he can scarcely have the other in vigorous operation. He that has his trust set upon God does not need to dread anything except the weakening or the paralyzing of that trust." ~ Alexander MacLaren
" If my attitude be one of fear, not faith, about one who has disappointed me; if I say, 'Just what I expected,' if a fall occurs, then I know nothing of Calvary love." ~ Amy Carmichael
"Fear is the response of the human heart when its one thing is threatened." ~ Augustine
"No one ever told me that grief felt so like fear."  ~ C.S. Lewis
"Worry is a cycle of inefficient thoughts whirling around a center of fear." ~ Corrie Ten Boom
"God incarnate is the end of fear; and the heart that realizes that He is in the midst… will be quiet in the middle of alarm." ~ F.B. Meyer
"How strange this fear of death is! We are never frightened at a sunset." ~ George Macdonald
"Fear of something is at the root of hate for others, and hate within will eventually destroy the hater." ~ George Washington Carver
"Faith activates God – Fear activates the Enemy." ~ Joel Osteen
Conclusion
Fear can be both harmful and beneficial. A spirit of fear is something that we are encouraged not to have. This type of fear will leave us filled with much anxiety, dismay, despair, horror, and worry. The Bible also talks about the fear of God and a better way to explain this is to call it a "reverence" for God. Understanding the blessings of a heart that fears God and the lack of blessings when we hang onto a spirit of fear is something that every Christian should embrace. Studying God's word helps us to learn that fear is not always a bad thing.
Looking for some other Bible topics?

Take a look at these other similar type articles:

Bible Verses About Anxiety Also written by Pamela Rose Williams, this one is very closely related to the topic of fear, go check it out to see if you can see some differences

20 Comforting Bible Verses for Grief Fear often comes at the time of grief, perhaps there are some verses in this article that will be comforting to you
Bible Verses About Joy There is never a bad time to focus on what the Bible has to say about joy. You might enjoy this one
Sources:
The Holy Bible, English Standard Version
"Scripture quotations are from The Holy Bible, English Standard Version® (ESV®), copyright © 2001 by Crossway, a publishing ministry of Good News Publishers. Used by permission. All rights reserved."
Youtube.com "We Choose the Fear of the Lord" by Maranatha Music
[1] Baker's Evangelical Dictionary
Image: FreeDigitalPhotos.netbl